A thank you letter from Emerging Leaders Co-Chair, Megan Busam
Wow! Where to start? Thank you to everyone who attended this year's Views and Brews event and helped us achieve our first ever SELLOUT! To be able to achieve this in my final year as Co-Chair of Emerging Leaders is something I am so proud we were able to accomplish.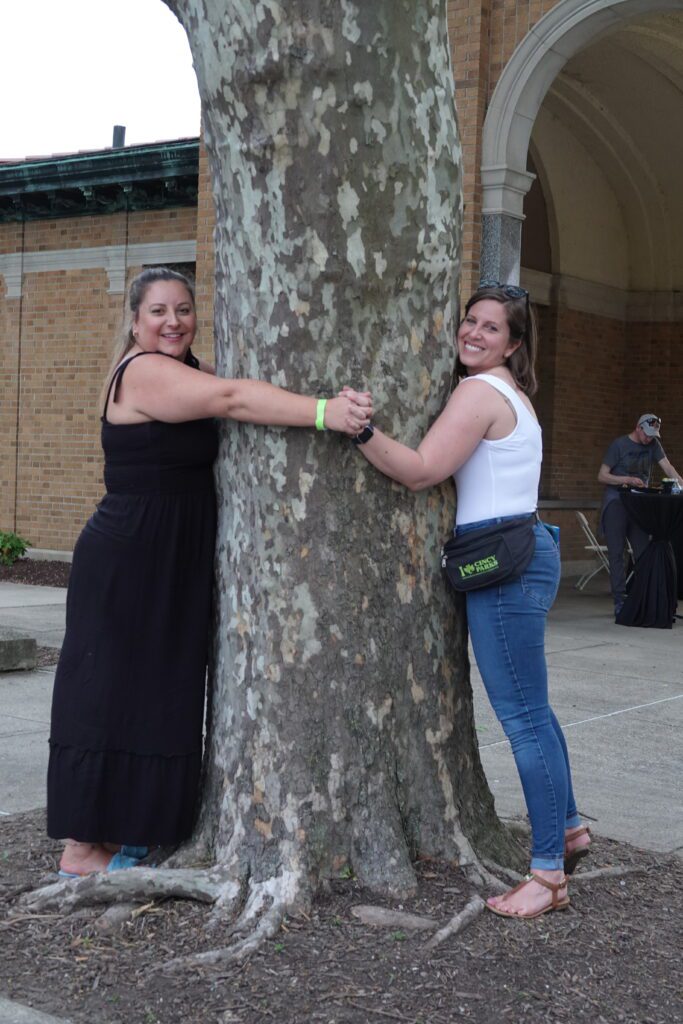 The Cincinnati Parks Foundation (CPF) describes its Emerging Leaders (lovingly called "ELs") as "the next wave of community leaders, fundraisers, and champions for Cincinnati's parks and greenspaces." More generally, we are a board composed of a variety of young professionals from across the city that is focused on planning and assisting with CPF's fundraising initiatives and volunteer activities while also encouraging our wider networks to get involved and support our parks. This year's group is truly wonderful and deserves a giant round of applause as well as my gratitude for making this year's event such a success. They worked hard to secure sponsors and vendors and map out an amazing night. So thank you!!
For those unfamiliar, Views and Brews is a bus tour showcasing at least three of our city's parks and local food and beverage vendors at each stop. It originally started as part of a series of events for young professionals, but today is the primary fundraiser hosted by the Emerging Leaders. This year's event was held on May 19th, featuring the roller skating rink at Sawyer Point, the pavilion and overlook view at Mt. Echo Park, and the Trailside Nature Center and lake at Burnett Woods. It was a night filled with beautiful weather, glowing accessories, delicious food, and libations, but most importantly, great company.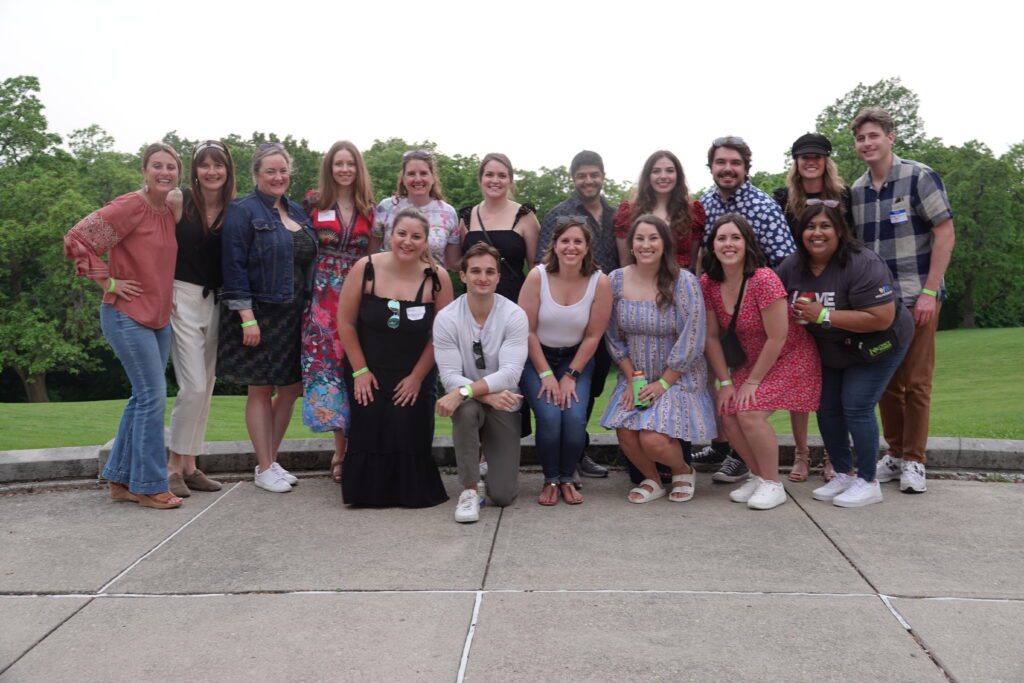 A HUGE THANK YOU to our Presenting Sponsor, Busam Automotive; our Patron Sponsors, Everything Outdoors and Messer Construction; and our Supporting Sponsors, PNC Bank, Reed & Roe of Coldwell Banker Realty, and Velle Dental. Further, thanks go to our amazing food and beverage vendors: 16 Lots Brewing Company, Botany Bar, Chick'nCone, Fretboard Brewing MadTree Brewing, Montgomery Inn Boathouse, Peace, Love and Little Donuts, Rhinegeist Brewery, and Woodburn Brewery. A special thank you to our bus drivers from First Student Charter and fabulous featured skaters from Skate Downtown Cincinnati!
Last but not least, thank you to Cincinnati Parks for annually letting us host this event and to the CPF staff for their ongoing support. Special shout-outs go to Lindsay Wilhelm, CPF's Director of Development, for all the wisdom, support, and leadership she provides the ELs, and to Emily Parker, CPF's Engagement Coordinator, for her logistical expertise and communicating with all our vendors, sponsors, and the Cincinnati Parks to help make this event go off without a hitch.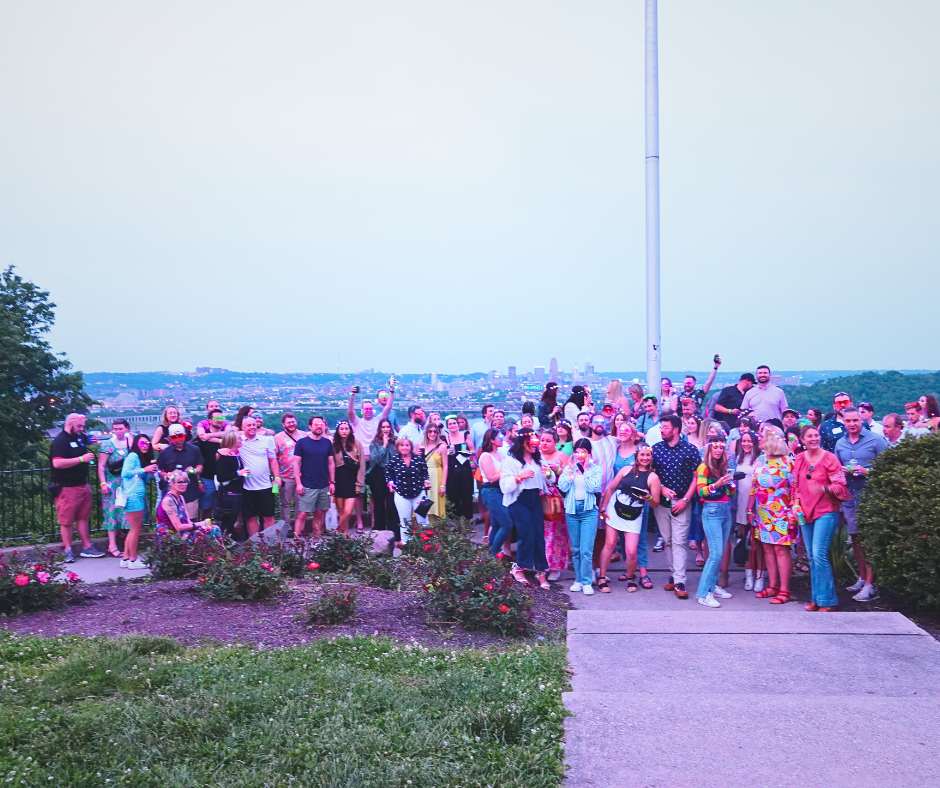 This year's Views and Brews event raised over $15,000 to support renovating and improving the Riverfront Roller Skating Rink and its facilities at Sawyer Point. While there is still work to do in achieving the overall fundraising goal for this project, it is an honor for the ELs to be able to contribute to it. Plus, I cannot wait to see the finished results! If you have never attended Views and Brews, you are truly missing out! It is a simple and fun way for people to get together and see some of our parks while supporting one of CPF's projects and/or community initiatives. This event is one of my favorites in the city and will only get bigger and better. So mark your calendars for May 2024, and I hope to see you there next year!
Gratefully,
Megan Busam
Emerging Leaders Co-Chair