Views and Brews is a bus tour of hidden gems in the Cincinnati Parks system.
Spend a spring evening enjoying beautiful park views and sipping tasty craft brews while benefiting Cincinnati Parks Foundation. Participation in the Emerging Leaders' Views and Brews provides essential support towards our mission to conserve, enhance, and activate our community's shared greenspaces. 
Views & Brews Bus tour will visit:
• Smale Riverfront Park at the Schmidlapp Event Lawn (Departs from 124 E. Mehring Way)
• Sawyer Point & Yeatman's Cove
• Krohn Conservatory in Eden Park
With special After Dark access to the 2022 Krohn Butterfly Show:
"Butterflies of the Nile"
2022 Emerging Leaders Committee:
Andy Poole, Co-Chair • Megan Busam, Co-Chair • Katie Ausdenmoore • Brian Bartish • Nikki Blazejewski • Maggie Bieger • Emma Chaney • Kathryn DeNicola • Christopher DeNicola • Kelly Hill • Corey Lehan • Alexandria Morton-Green • Megan Ossenbeck • Liz Rains • Lauren Reynolds • Jordan Stryker • Samantha Stryker • Elaine Schomaker • Emily Thobe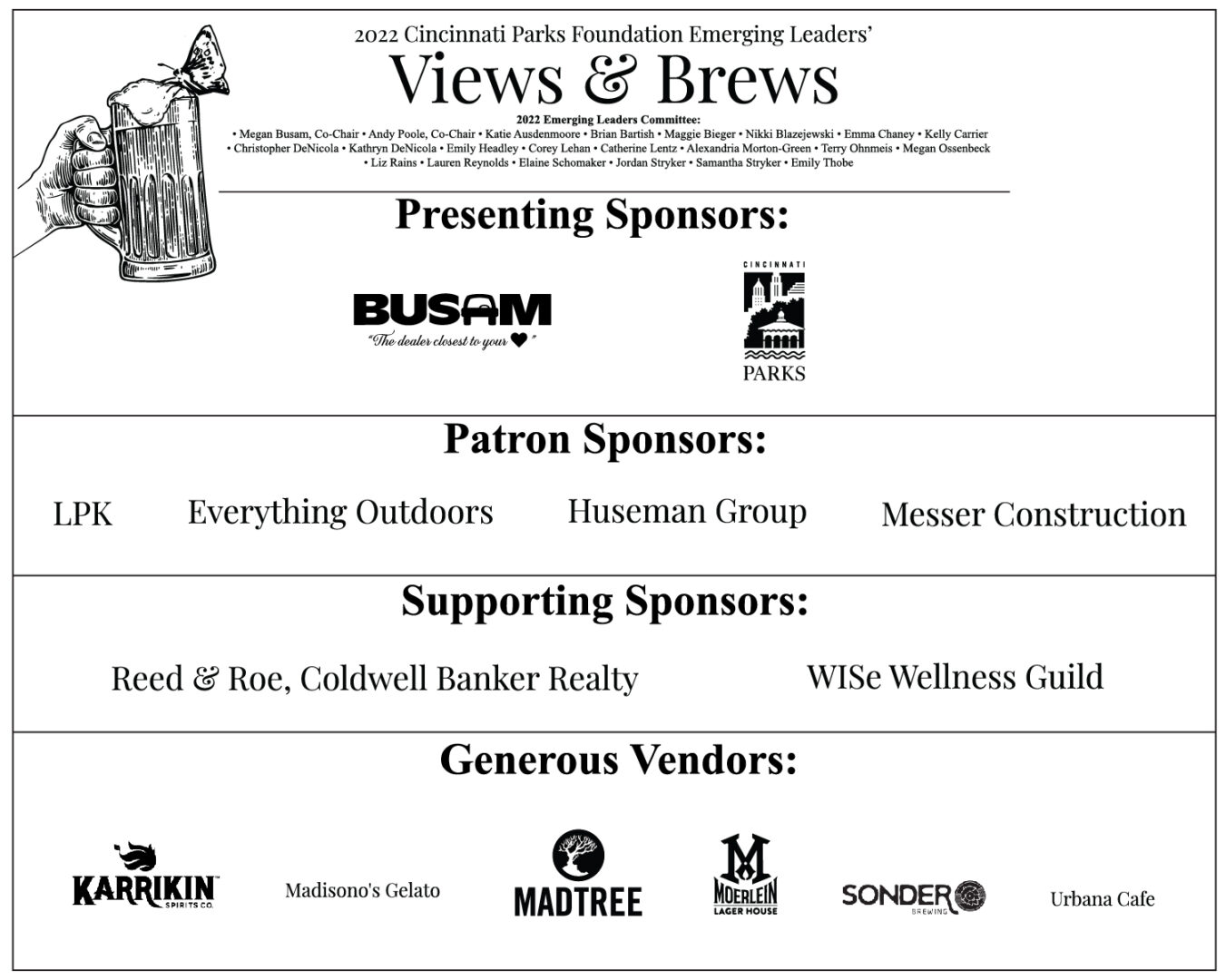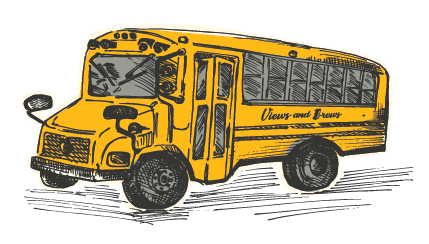 Ticket sales have closed for this event.