We're on a mission to protect and improve our treasured parks to further opportunities for recreation, education, exploration, and more.
Parks make for natural places for people to gather, giving neighborhoods a sense of pride, belonging, and community. Join us in making North Avondale's Seasongood Square an inviting place, setting the stage for events and programs for years to come.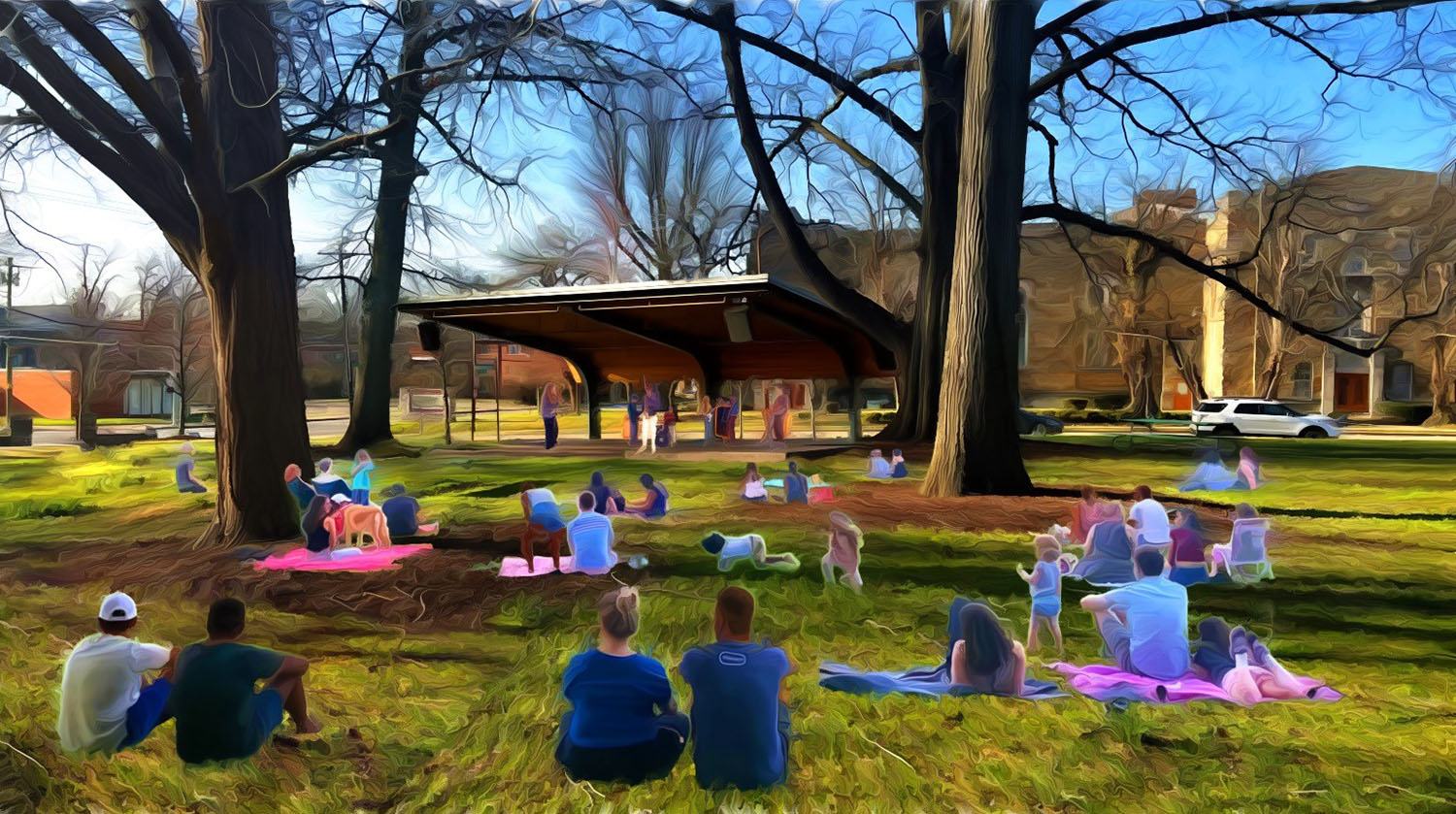 Set the Stage
They say all the world's a stage, and a new event stage in Seasongood Square will make this park the perfect community backdrop for entertainment and events. The installation of a new electrical service will support the entire park and reduce on-site electrical needs when planning park events.

Play is the Foundation
Play builds healthy minds and bodies. We will focus on improving the existing play area, making it safer and more inclusive. Enhancements will include a new shade canopy, new equipment, a rubberized play surface, and more accessible and inclusive play pieces.

Watch Our Gardens Grow
The installation of new irrigation lines to the northern portion of the park will keep Seasongood green and growing, promoting ease of maintenance to flower beds, trees, and plantings.

An Ongoing Partnership
Improvements in parks are an ongoing investment. That's why our fundraising includes the creation of a restricted endowment dedicated to the ongoing maintenance of Seasongood Square. We'll enhance the park and continue to invite the community in to enjoy it with a restricted fund for programming in Seasongood Square, MLK Park, and Fleischman Gardens.
Together, we can all do more in Cincinnati Parks.
For more information on how you can be a part of revitalizing Seasongood Square, please contact Lindsay Wilhelm.