ON A ROLL BY THE RIVERFRONT
A renaissance of the Riverfront Rink builds multi-cultural, multi-generational communities in the largest outdoor rink in the region that will make Cincinnati a destination for the skate community. Cincinnati Parks Foundation is fundraising to resurface the rink, making it safer for skaters, construct a lid to weatherproof the rink and enhance other elements to better support the current and future programming plans, including low-cost to free skate rentals makes the sport accessible to many. This reconditioned outdoor rink continues to tell the story of a recreational artform that builds community and connection. The Sawyer Point rink is the largest outdoor rink in the country, expanding Cincinnati's reach and reputation as a skating destination.
Roller rinks have long been a place for entertainment and socialization and a place for Black artists and musicians to perform and showcase their talents. A love of roller skating is often passed down from generation to generation and a new rink gives communities a way to preserve this treasured tradition while building community. Cincinnati is home to a thriving skating community of dance, group, quad and jam skaters.
The rink provides year-round opportunities for open skate sessions, lessons, and special events and naturally extends into other activities like yoga and workout classes tailored specifically to skaters, but welcome to all. Existing curriculum linking skating to STEM makes the new rink a destination for school field trips, summer camps, and more. The smooth surface will make the rink an ideal place for wheelchair sports, expanding opportunities for our be.well program.
Skate Downtown Cincy generated a regular audience with regular skating sessions over the summer and brought over 1000 visitors to the waterfront rink with their SkateFest Cincy event in October of 2022. The work of the community-led Skate Downtown Cincy has engaged with local skating teams, growing a connected skating community and giving local youth leadership opportunities to promote and fundraise for this new facility. Shared assets, like restrooms and parking, with the nearby Pickleball facility create more opportunities for connection and community.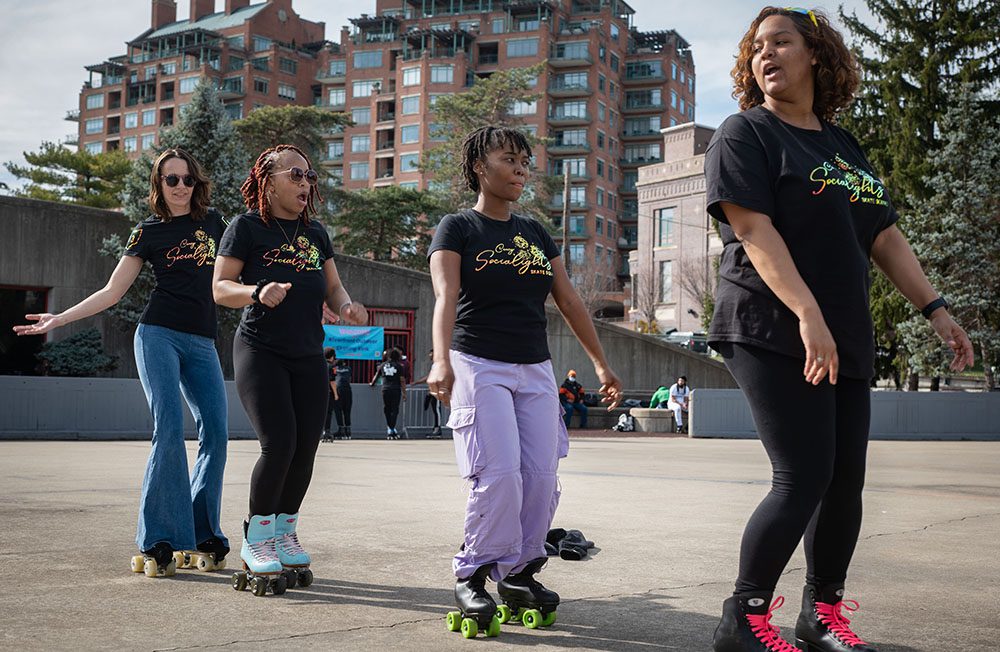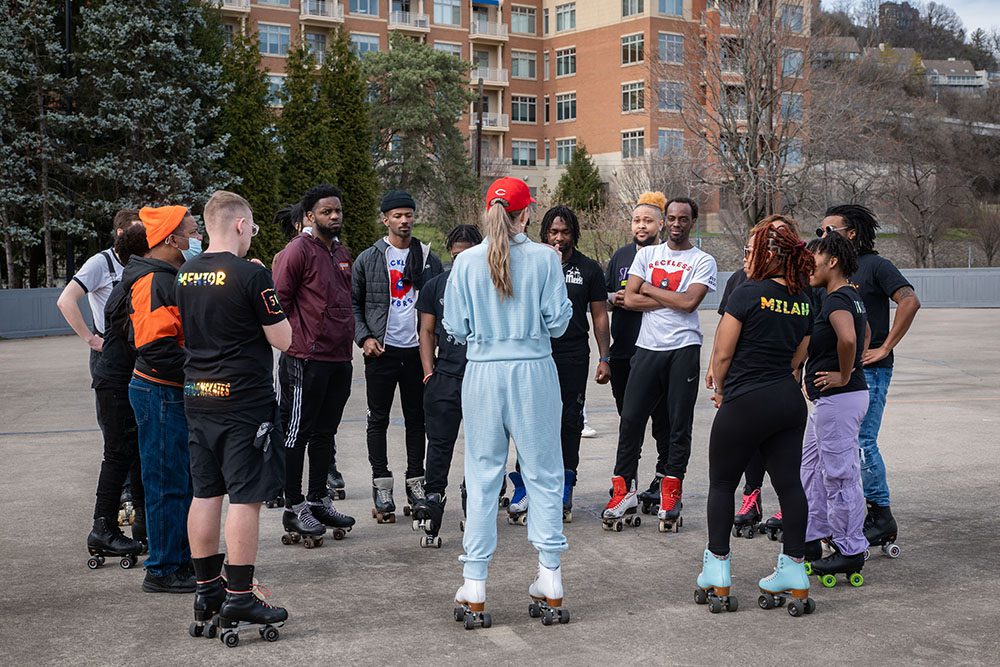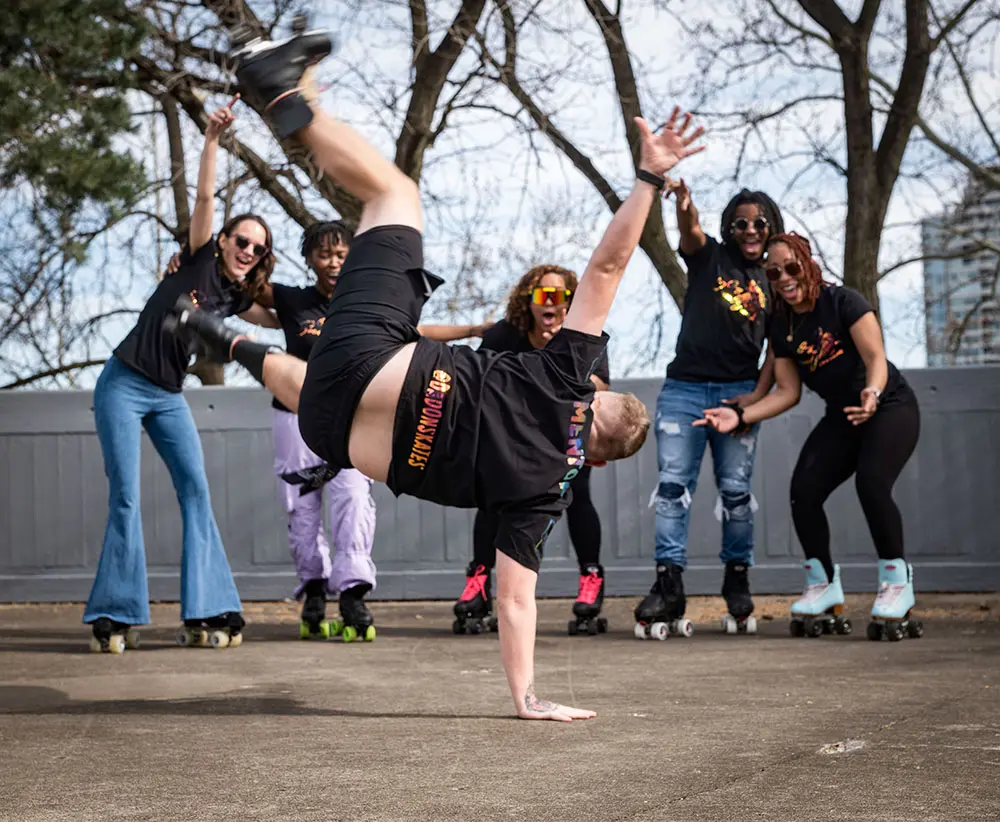 For more information on how you can support the Sawyer Point Roller Rink, please contact Lindsay Wilhelm.