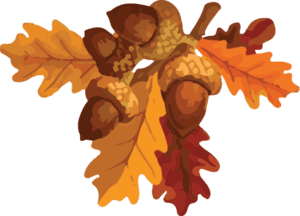 Members in the Oak Society have given major gifts of $5,000 or more in support of Cincinnati Parks. It is through their goodness, that we are able to make improvements to neighborhood parks. On behalf of our team and Board of Directors, we thank the Oak Society for supporting our mission. Below is a list of our 2021 Oak Society donors, for whom we are grateful.
Mark and Suellen Applebaum
Marjorie and Leslie Applegate
Artswave
John Warrington Bailey
Allen W. Bernard
Albert Bocklet
Jack and Joanne Brown
Kelly Brown
Kevin and Molly Bruegge
Patricia and Frederick Bryan
Jennifer S. Buchholz
Shannon and Lee A. Carter
Chemed Foundation
The Cincinnati Bengals
The Cincinnati Enquirer
Cincinnati Park Board
Cincinnati Town & Country Garden Club
Kerry and Norah Clark
Meghan and Nick Covey
Delev and Associates
Helen G., Henry F., and Louise Teuchter Dornette Foundation
Buzz M. Dow, Jr.
Anne Drackett Thomas
Fay and Tom Dupuis
Alexandra Elliot
Ernst & Young LLP
Michele and Joseph H. Evelo
Fenbury LLC
Fifth Third Bank
Amy and Greg Fischer
Fort Washington Investment Advisors, Inc.
Garden Club of Cincinnati
Susanne E. Geier
Kay and Jack Geiger
Pamela C. Gibson
Deborah and David Gilb
Chris and Trey Heekin (CLH Foundation)
Heidt Family Foundation
Cynthia Henderson
Vicki Herche
Chad and Melissa Holsinger
The Homan Foundation
Jewish Federation of Cincinnati
Tom Jones
Harry J. Kangis and Julia Hawgood
William Kelleher
Susan J. Kellogg
Kara Kish
Barbara Ann Kock
Kolar Design Inc.
The LaBoiteaux Family Foundation
Marian B. Liebold
Gary Lessis
Joe Lewis
Alan Brad Lindner
LocaliQ and USA Today Network
Macy's
MadTree Brewing
Sherie Marek
Mariner Wealth Advisors
Jim Messner
Joyce Miller
Alessandro Morosani
Marjorie McCullough Motch
Al Neyer, LLC
Molly North
The Oliver Family Foundation
Randall and Marianne Olson
Elizabeth and Kevin Ott
Parker Periodontics & Implant Dentistry
Perfetti van Melle USA
Joseph and Susan Pichler
PNC Bank
William and Jan Portman
Paul Potter Estate
Jenny and Jim Price
Procter & Gamble
The P&G Fund of The Greater Cincinnati Foundation
Martha and H. Nicholas Ragland
Susan Abrahamson Routh
Mike Ruehlman
Keke and Tony Sansalone
Scherzinger Pest Control
Rosemary and Mark Schlachter
Jacob G. Schmidlapp Trusts, Fifth Third Bank
Marge & Charles J. Schott Foundation
Louise Taft Semple Foundation
Mark and Jane Serrianne
John M. Shepherd
David Singer
Elizabeth B. Sittenfeld
John and Joanne Smale
The Smale Family Foundation
Ellen and Clark Sole
Jerome Stall
Bill and Amy Thaman
Janinne and William Thompson
The Vista Foundation
The Warrington Foundation
Anne Warrington Wilson
Woman's City Club of Greater Cincinnati
Linda and Jeffrey Wyler