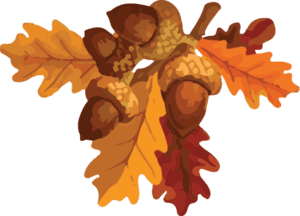 Members in the Oak Society have given major gifts of $5,000 or more in support of Cincinnati Parks. It is through their goodness, that we are able to make improvements to neighborhood parks. On behalf of our team and Board of Directors, we thank the Oak Society for supporting our mission. Below is a list of our 2022 Oak Society donors, for whom we are grateful.
3CDC
Al Neyer, LLC
Alan B. Lindner Family Family Fund
Anonymous Fund
Mark and Suellen Applebaum
Marjorie Pease Applegate
Frederick and Mary Jo Bazeley
Allan Bazzoli, MD Family Fund
Albert Bocklet
Susan Brenner and Steven Mombach
Kevin and Molly Bruegge
Patricia and Frederick Bryan
Jennifer Buchholz
Cathy and Rob Caldemeyer
Lee and Shannon Carter
Edward and Anne Castleberry
Michael and Sarah Chasnoff
Chemed Foundation
Cincinnati Enquirer
Cincinnati Pickleball Club
Sheila and Christopher Cole
Constellation Wealth Advisors
Meghan and Nic Covey
Fay and Tom Dupuis
Bill and Sally Easley
Alexandra Elliott
Ernst & Young LLP
Evelo Singer Sullivan Group
Fifth Third Bank
Fort Washington Investment Advisors, Inc.
Kay and Jack Geiger
Graydon
Louise A. Head
Heidt Family Foundation
Helen G., Henry F. and Louise Tuechter Dornette Foundation
Cynthia Henderson
Vicki Herche
Jacob G. Schmidlapp Trusts, Fifth Third Bank
Johnson & Johnson Family of Companies
Tom Jones
Kathleen Kern and Patrick MacVeigh
Kara Kish
Kolar Design Inc.
LaBoiteaux Family Foundation
Gary Lessis
Louise Taft Semple Foundation
Macy's
MadTree Brewing
Sherie Marek
Marge & Charles J. Schott Foundation
Mariner Wealth Advisors
Robert and Alexa McDonald
Meshewa Farm Foundation
Jim Messner
Midstates Recreation
Miller Gallery
Ann T. Mooney
Alessandro Morosani
Oliver Family Foundation
Elizabeth and Kevin Ott
P&G Fund of The Greater Cincinnati Foundation
Parker Periodontics & Implant Dentistry
Joseph and Susan Pichler
PNC Bank
Paul Potter Estate
Jim and Jenny Price
Carole and Edwin Rigaud
Mike Ruehlman
Eric Scherzinger
Rosemary and Mark Schlachter
Mark and Jane Serrianne
Kathryn and Vishnoo Shahani
John M. Shepherd
Julie and Steven Shifman
Marie Simon
Elizabeth B. Sittenfeld
John G. Smale Jr.
Ellen and Clark Sole
SRISYS Inc
Jerome Stall
Deborah Thaman
Anne Drackett Thomas
Brian Tiffany and Jerry Ewers
John Topits
Truepoint Wealth Counsel
Jeremy Vaughan
Velle Dental
Vista Foundation
Wealth Dimensions Group
Western & Southern Financial Fund
Martin Wilz and Denise Savas
Wohlgemuth Herschede Foundation
Robert Works
Jeffrey and Linda Wyler
Wyler Family Foundation