Sawyer Point Riverfront Rink will host series of roller skating events as a fundraising initiative to restore the rink kicks off.
CINCINNATI, Ohio (May 22, 2023) – Outdoor roller skating returns to the Riverfront Rink at Sawyer Point on May 27th and continues through October with a series of free outdoor roller skating events with music and more in Cincinnati's only outdoor rink. This year's roller skating season coincides with a fundraising campaign to refurbish the rink with new flooring and shelter, plus enhanced amenities in the adjacent skating pavilion.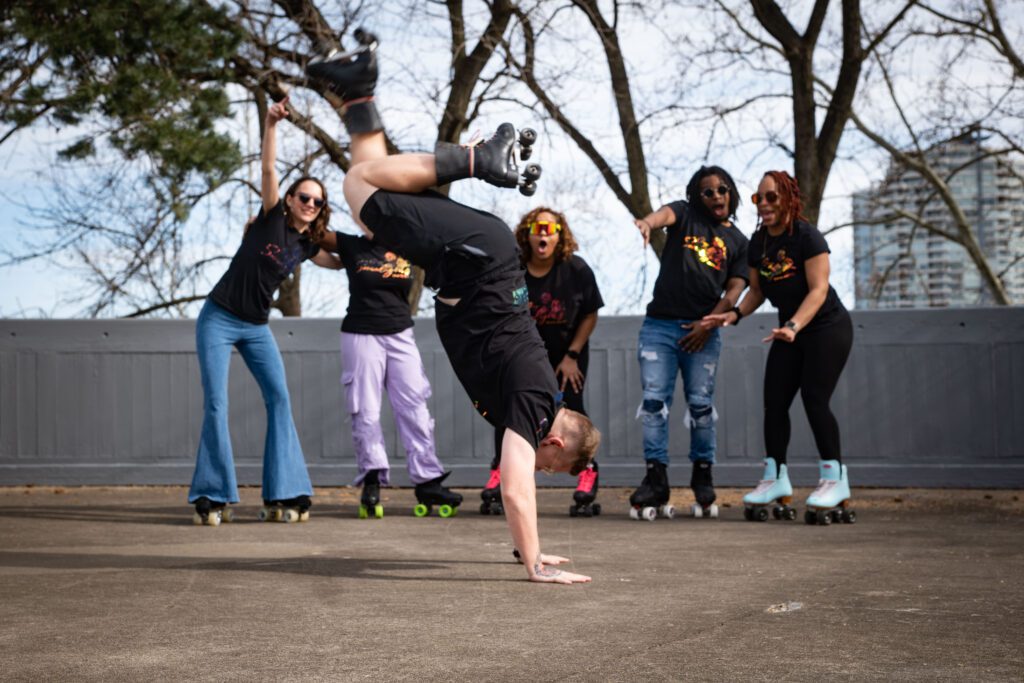 Opening night is on Saturday, May 27 from 7-10 pm. This sunset skate session is a "Green Night Light," and attendees are invited to wear green in celebration of the partnership between Skate Downtown Cincy, Cincinnati Parks, and Cincinnati Parks Foundation, which is supporting this year's roller-skating initiative. Festivities include tunes by DJ Dior and roller skating demonstrations from the Reckless Sk8rs, one of Cincinnati's famed roller skating teams. All are invited to bring their own skates to join in this free session. A limited selection of rentals will be available.
Skate Downtown Cincy will continue to host regular sessions most weekends with live DJs, themed music, skating demonstrations by skating teams including Reckless Sk8rs, Cincy SociaLights, and HoodSk8rs, and appearances by celebrity skaters like David "Smitty" Smith and Dylan Morton.
The lineup also includes a Pride Stride on June 10 from 7-10 featuring skating drag queens, a session hosted by Q102 DJ Natalie Jones on July 8 from 7-10 pm, and the All-Ohio Rhythm Skate Jam on October 14 from 7-10 pm featuring DJ Sneaks & Jigg. In addition to these events, the outdoor rink is open daily from dawn to dusk and is always free to skaters.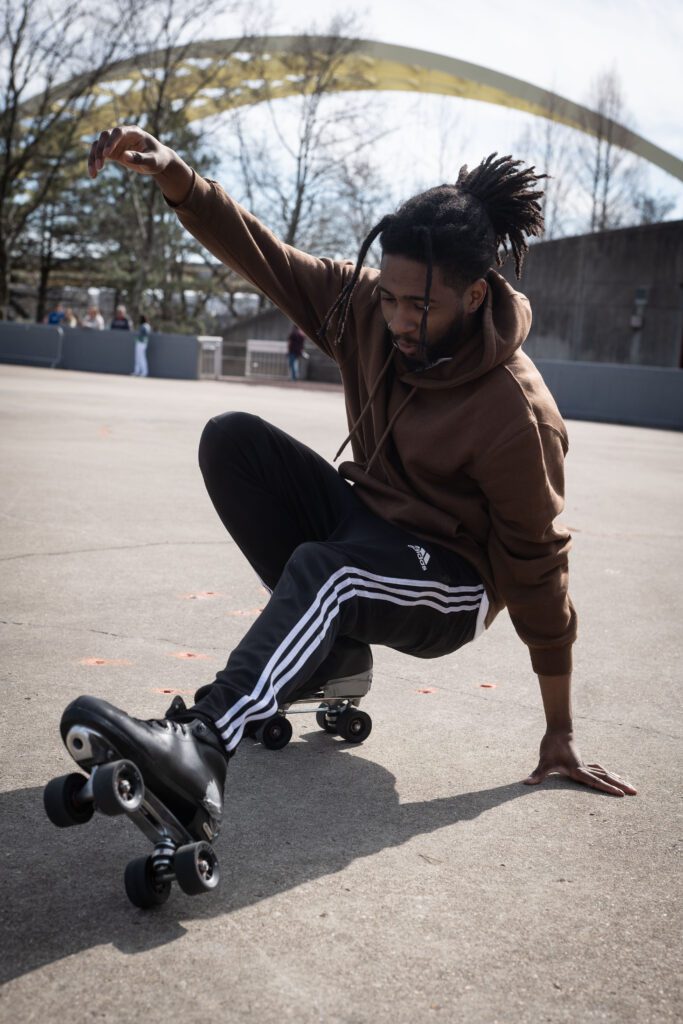 SAWYER POINT ROLLER SKATING SCHEDULE
May 27, 7-10 pm: Green Light Night with Reckless Sk8rs and DJ Dior
June 10, 7-10 pm: Pride Stride with Crissy Brollin and DJ Hershe B
June 17, 9 am-1 pm: WakeNSkate with DJs Sneaks & Jigg
July 8, 7-10 pm: Skate Live with DJ Natalie Jones from Q102
July 15, 9 am–1 pm: No EFFXRT Neon Pajama Jam featuring DJs Sneaks & Jigg
July 22, 7-10 pm: 90s Skate featuring Cincy SociaLights and DJs Sneaks & Jigg
August 5, 9 am-1 pm: Sunset Skate with DJ Monet
August 12. 9 am–1 pm: WakeNSkate with DJs Sneaks and Jigg, and Caveman Crepes
August 19, 7-10 pm: HoodSk8ers Skate on the Beach with DJ Sneaks & Jigg
September 9: NVUS Sk8rs Space Disco night with DJ Sneaks & Jigg
September 23, 7-10 pm: For the Battle: Queen City Skate Clash with Smitty on Skates and Caveman Crepes
September 24, 9 am–1 pm: WakeNSkate with DJ HersheB with Caveman Crepes
October 14, 7-10 pm: All-Ohio Rhythm Skate Jam with DJ Sneaks & Jigg
October 15, 9 am–1 pm: WakeNSkate and Skater Showcase
October 28, 7-10 pm: Halloween Skate with Cincinnati Roller Girls
October 29 9 am–1 pm: Halloween WakeNSkate with DJ Jelly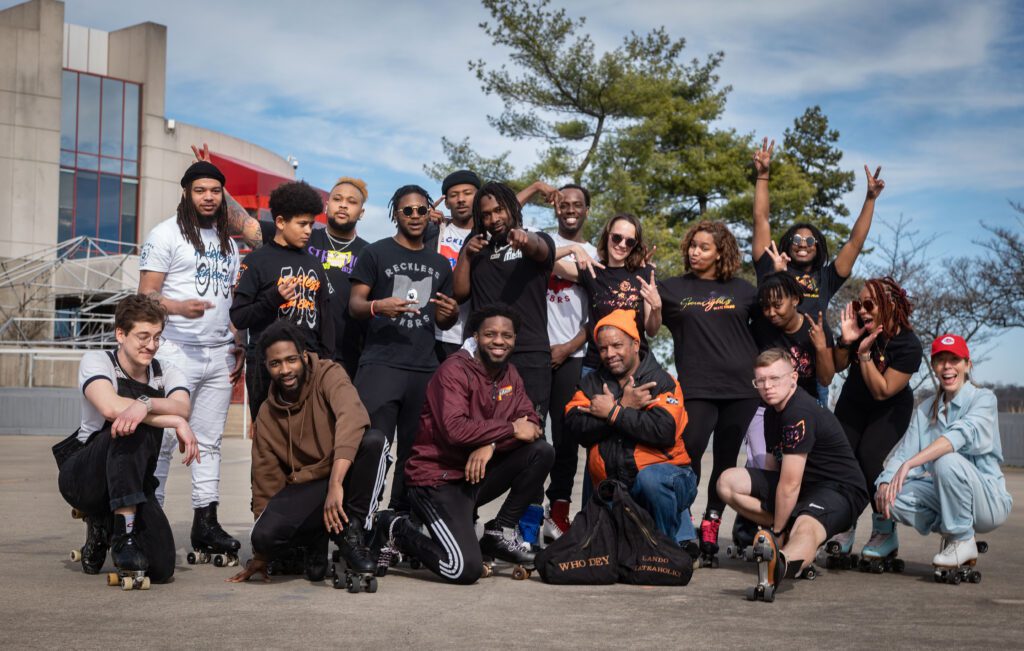 For more information about outdoor roller skating at Sawyer Point and the accompanying fundraising campaign, please visit cincinnatiparksfoundation.org. For more details about roller skating in Cincinnati, please visit skatedowntowncincy.com.
About Skate Downtown Cincy: Skate Downtown Cincy is a grassroots initiative dedicated to raising awareness and support for downtown Cincinnati's public skating facilities and social wellness programs that contribute to the health, community, culture, and vibrancy of the urban core.
About Cincinnati Parks Foundation: The Cincinnati Parks Foundation, the philanthropic partner to Cincinnati Parks, is dedicated to preserving and enhancing Cincinnati's parks and greenspaces for all to enjoy. The Foundation works to raise funds, advocate for the parks, and support innovative programs that connect people to nature and promote a healthy and active lifestyle. To learn more about the projects and programs, please visit cincinnatiparksfoundation.org