The Women's Committee of Cincinnati Parks recently gathered for their annual Greens Workshop. Members are invited to bring their containers, clippers, garden gloves, and creative ideas and gather for an evening of togetherness and fun as they create seasonal centerpieces.
The workshop is led by Cincinnati Parks Foundation Engagement Coordinator, Emily Parker, who brings her background working for a local florist and her flair for planning special events. Emily provides a variety of supplies and instructions before the group begins their flower-arranging frenzy.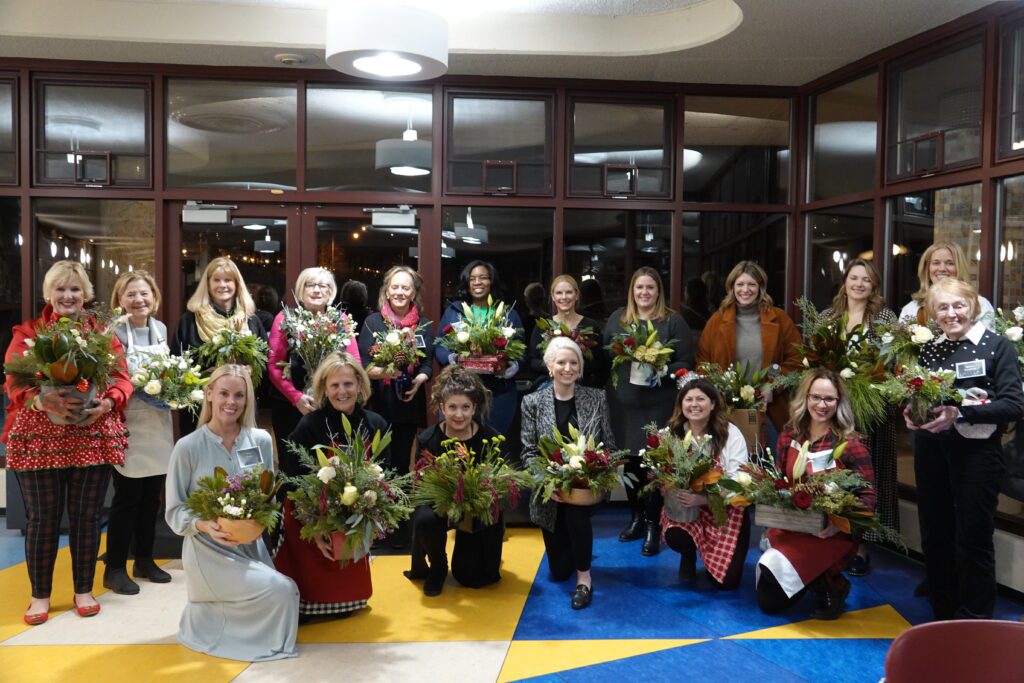 The result is arrangements as beautiful and unique as the women who created them. And is it any wonder? This is a group that loves a great hands-on project. The Women's Committee of Cincinnati Parks is the very group that started the movement to transform our city's riverfront into what is now the John G. and Phyllis W. Smale Park. The group has grown from its founding members who spearheaded the private fundraising to support the development of Smale and now has nearly 1000 members, all fierce advocates for Cincinnati Parks.
The Women's Committee gathers a few times a year for casual and fun events like this one and are the hosts of the annual Frilustsliv Hiking Challenge, a winter hiking series through different parks all over our city. Plus, this group also hosts the Cincinnati Parks Foundation annual fundraiser, the Hats Off Luncheon and members can be found helping to plan and organize this event. With a mantra of "come when you can, leave when you must," it is an easy group to join to get involved in supporting your Cincinnati Parks. Read more here on how to join The Women's Committee and be a part of this active, fun community.