The Cincinnati Parks Foundation obLITTERators are back at it again this year, ready to obLITTERate litter in Parks. We're rolling up our sleeves and mobilizing our volunteers to keep our Cincinnati Parks clean. Become an obLITTERator and join us each month as we travel from park to park spending two hours picking up litter. Last year, we removed nearly 5,000 pounds of trash from our parks and greenspaces. Together with the team at Cincinnati Parks, our board of directors, our volunteers and YOU, we're prepared to do even more.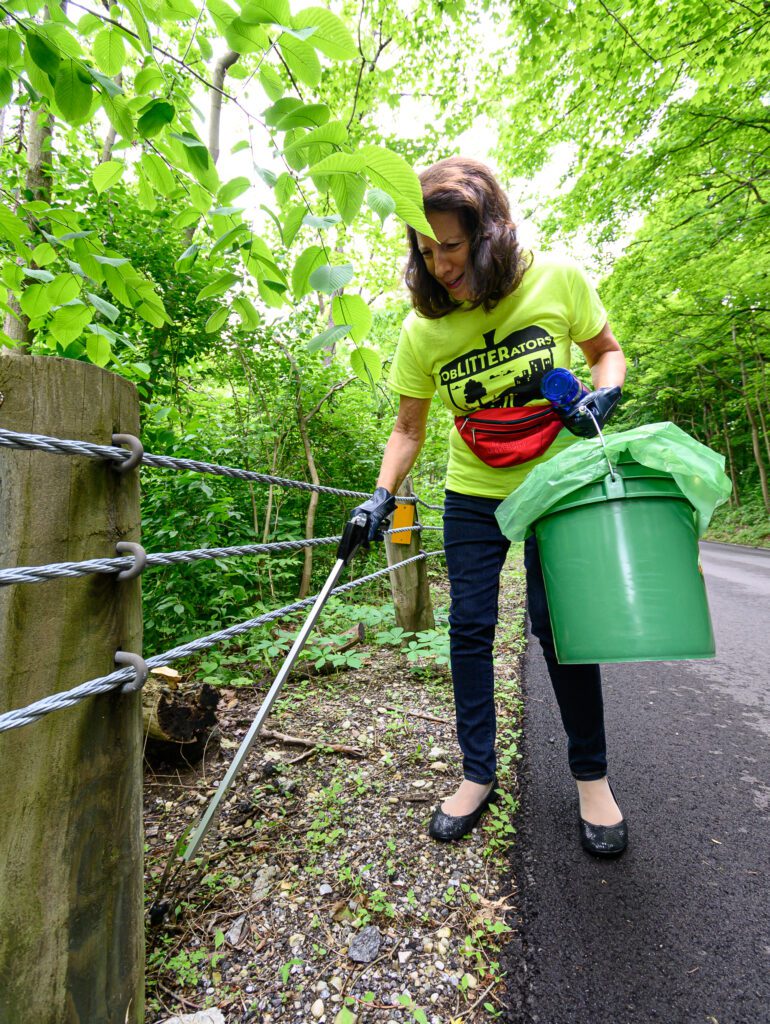 New Year, New Partner
We're proud to have partnered with Product Refinery's Cleanup Collective to maximize our impact in our obLITTERator clean-ups each month. Cleanup Collective's mobile carts have all the supplies we need to coordinate our clean-ups, and helps us remove litter, properly recycle items, and increase our impact. 
Litter pollutes our greenspaces and waterways. It can be harmful to wildlife and people. And, it can spread disease, negatively impact neighborhood beautification efforts, and can impact mental health. Plus, it is costly to clean up. Become an environmental steward of your favorite park and obLITTERate litter with us and improve your community. Continue the impact in your neighborhood or school by organizing or attending other clean-up sessions. Every little bit helps.
Did you know?
In the United States, we collectively generate 250 millions tons of trash each year.
Each day, one person creates about 4.6 pounds of trash.
Without action like obLITTERators and other clean ups, an estimated 29 metric tons of litter could enter the ocean annually by 2040.
A littered plastic water bottle can take 450 years to decompose; an aluminum can will take 200 years and a glass bottle can take up to one million years!
There's an estimated 50 billion pieces of litter along U.S. roadways and waterways.
According to Keep America Beautiful, 90% of Americans believe that litter is a problem that negatively affects the environment, health, safety and more.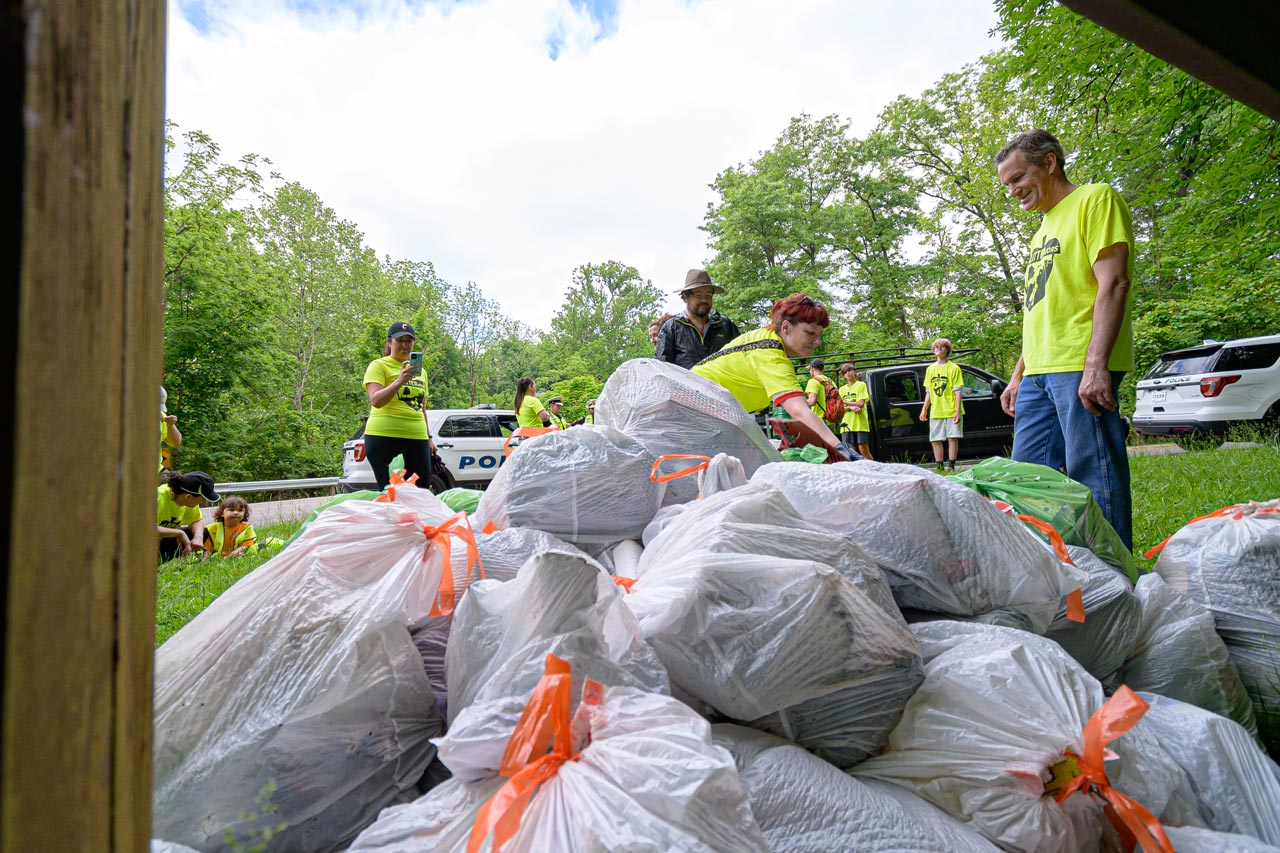 Let's Go for a Plog!
If you're a regular jogger, walker, or hiker in our parks, consider becoming a plogger, a Swedish fitness trend that combines jogging with plocka upp, a Swedish word that means "picking up." So take a bag and pair of gloves along on your next outdoor fitness adventure and pick up the garbage you see. This trend is good for you, the community, and the Earth.
Join Cincinnati Parks Foundation, Cincinnati Parks, and Clean Up Collective each month. Sign-up is easy, and we'll provide all the tools you need–plus your official t-shirt.
March 19: Mt. Airy Forest, Everybody's Treehouse, 12-2PM
April 22: Kennedy Heights Park 12-2PM
May 21: Mount Storm, 12-2PM
June 18: MLK Jr. Park and Seasongood Square, 12-2PM
July 16: Inwood, Grow Up Great Playground, 12-2PM
August 20: Mount Echo, 12-2PM
September 16: Stanbery Park, 12-2PM
October 15: Ezzard Charles Park (formerly Laurel Park), 12-2PM
November 11: Glenway Park, 12-2PM
December 16: Rapid Run, 12-2PM
Join Us!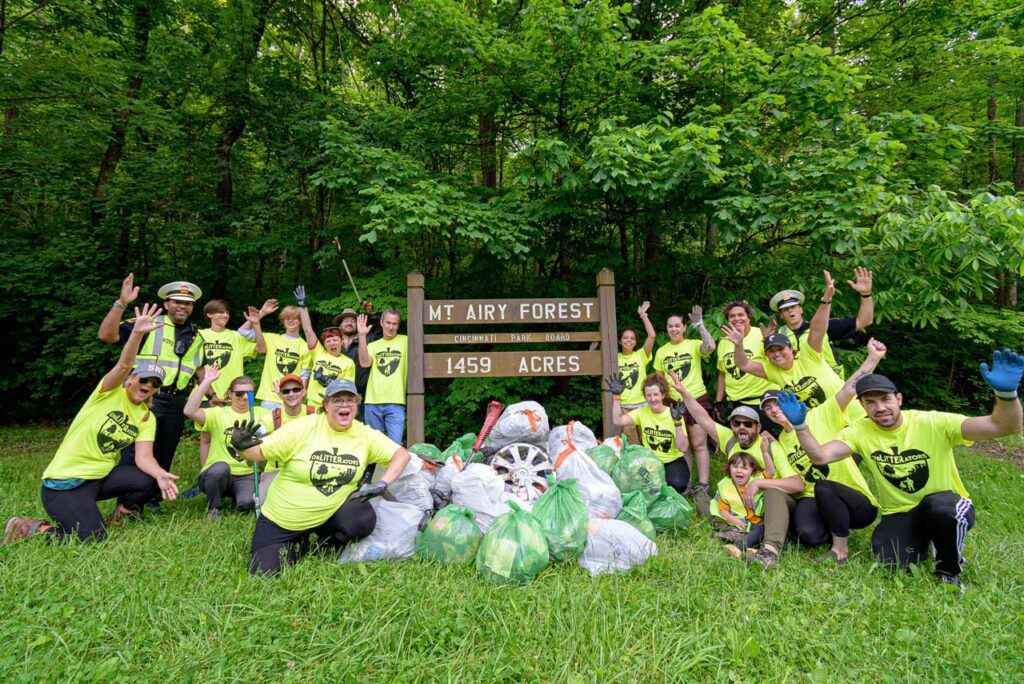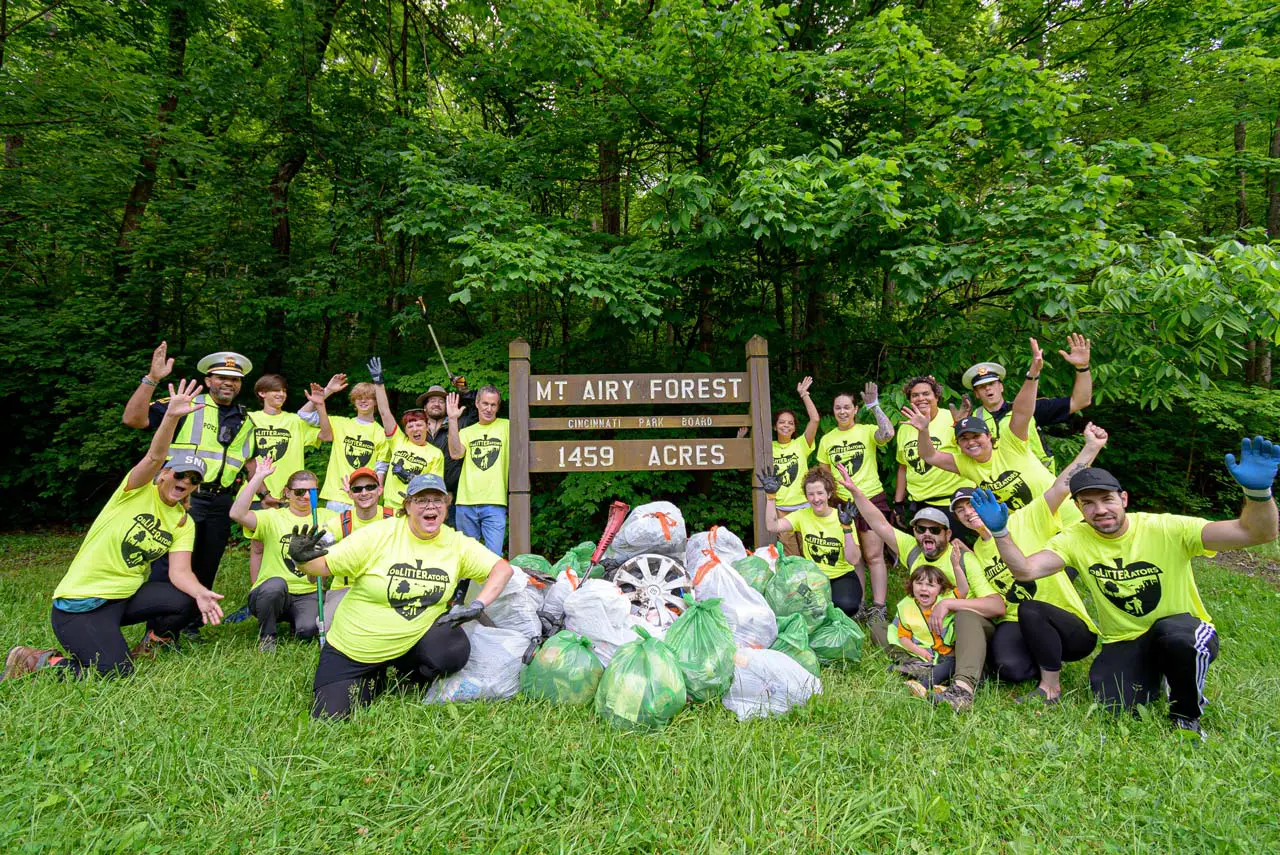 Click here to sign our waiver and become an official ObLITTERator. Join us once or every month. Come on your own or bring your group. This activity is a great way to earn community service hours. You'll also be entered into a raffle to receive 4 free tickets to the most recent show at the Krohn Conservatory.
We'll be tracking the amount of trash we pick up each week and joining Keep Nature Wild in their goal to remove one million pounds of trash from the Earth this year. Click here to record the garbage you pick up on your own, and together, we'll keep Cincinnati and the world beautiful.