A Message from our friends at Santa Maria Community Services.
At Santa Maria Community Services, we are so excited about the renovations at Glenway Park, which promises to bring positive changes to our community. The park had become overgrown with invasive species and is isolated from the rest of the neighborhood, which isn't an attractive draw for children and families to spend time there. These park enhancements hold immense potential and turn this space into a safe, secure environment that will be a source of civic pride in Price Hill and help support Santa Maria's mission to be a catalyst and advocate for Greater Price Hill families to attain their educational, financial, and especially health goals.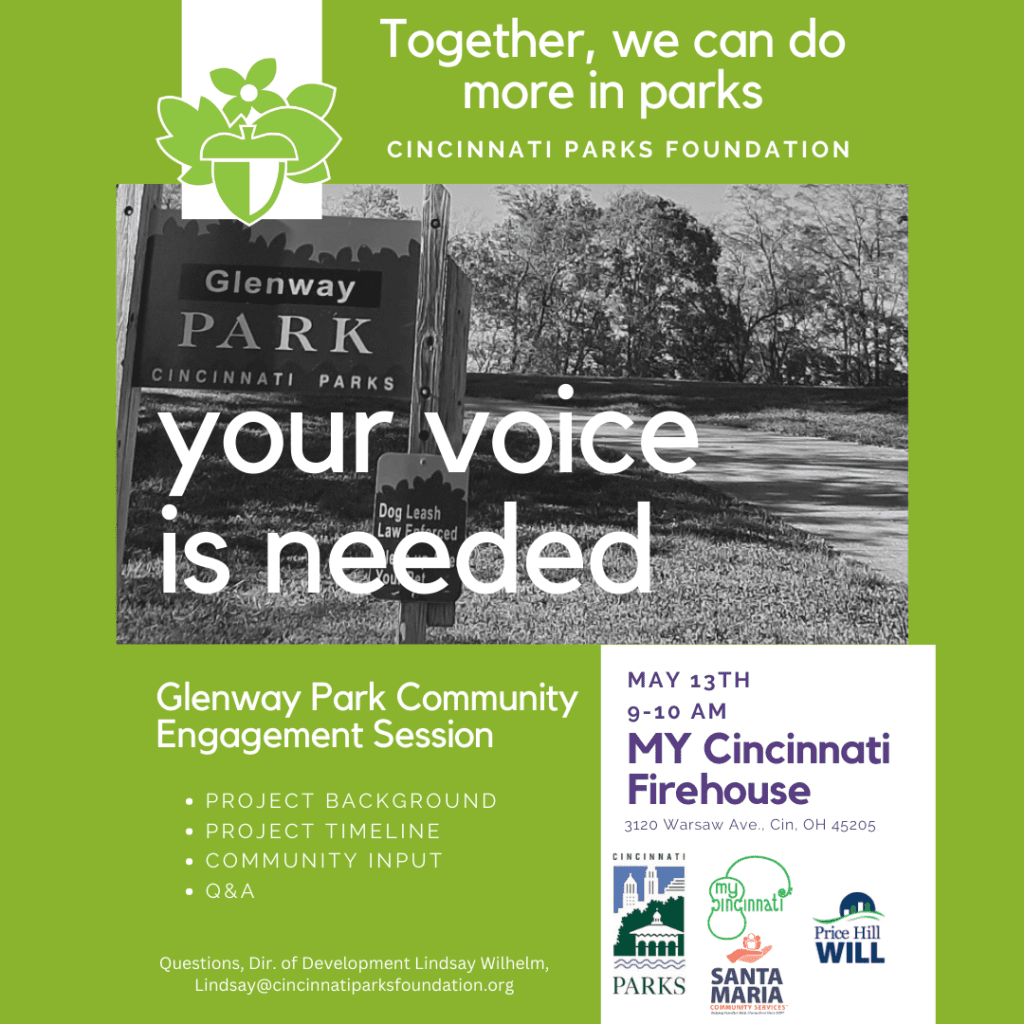 Cincinnati Parks Foundation has partnered with Santa Maria Community Services to gather community input about Glenway Park.
Transforming Glenway Park into an attractive and accessible community space will foster a sense of togetherness in Price Hill. Access to green spaces is known to positively affect mental health and reduce stress, allowing residents to connect with nature and rejuvenate their spirits. By providing inviting surroundings, Santa Maria hopes to see more community members engaging in physical activities and forming stronger connections with one another. This sense of belonging and pride will contribute to the overall well-being of Price Hill residents.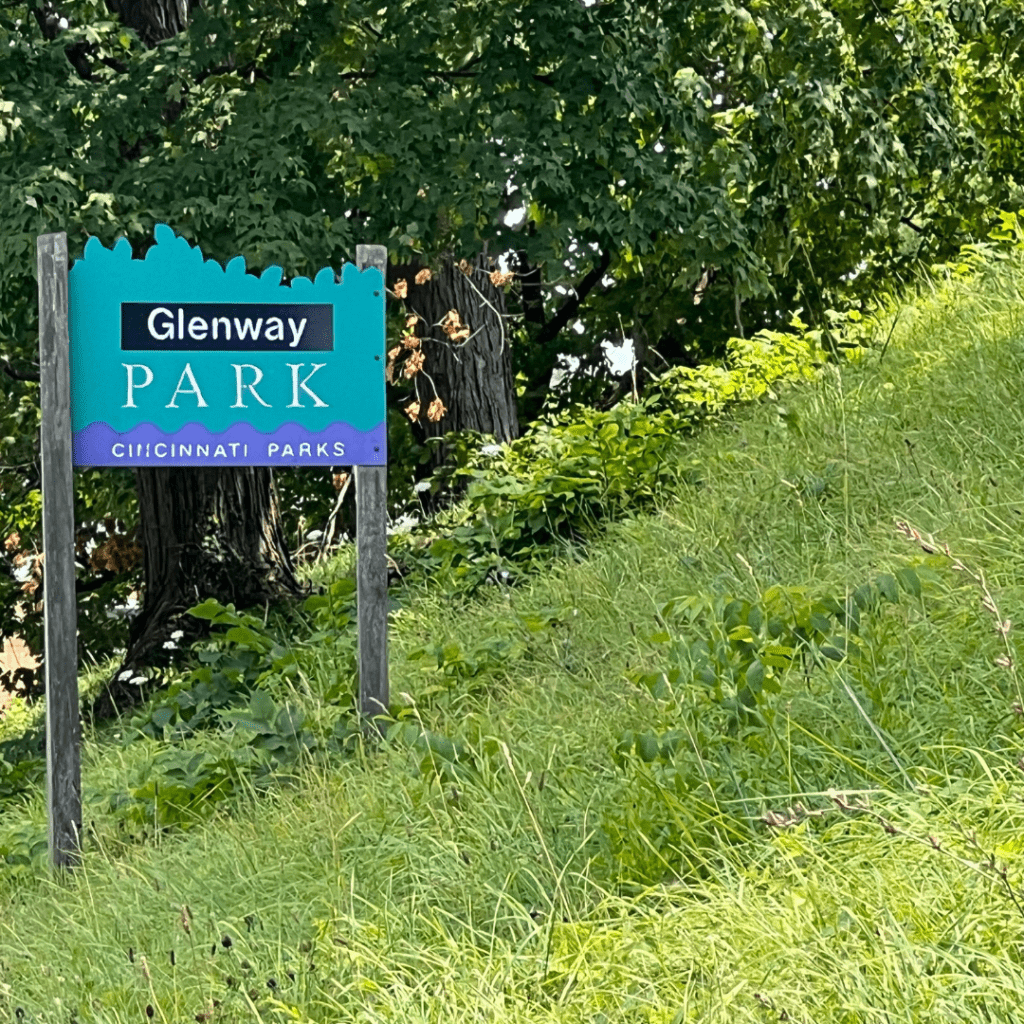 The revitalization of Glenway Park will also provide opportunities for a wide variety of community events and programming that Santa Maria and our program participants are excited to participate in. These gatherings could encompass recreational events, wellness initiatives, and cultural celebrations, promoting community engagement and providing opportunities for personal growth, paving the way for a brighter future.
The enhancements at Glenway Park hold great promise for the Price Hill community. As it becomes a central hub for community engagement, recreation, and personal growth, it will help support Santa Maria Community Services' mission to rpomote health and well-being. Glenway Park will soon be a symbol of unity, wellness, and progress in our community. Thanks to Cincinnati Parks Foundation for bringing about positives changes to Price Hill. We can't wait to see it all come to life.

About Santa Maria: Santa Maria Community Services is an independent, 501(c)3 nonprofit organization originally founded by the Sisters of Charity in 1897 and place-based in Cincinnati Ohio's Price Hill community. Santa Maria provides more than 2,500 individuals with educational tools and resources to build strong families, promote healthy residents, and foster neighborhood revitalization. Our Price Hill Family Centers provide a welcoming environment and the coaching, support, and flexibility to assist families to achieve their identified goals toward stabilization and self-sufficiency.