Roller skating may be having a moment.
But it's not having a resurgence.
Your social media feed may now be filled with roller skating routines, but the athletic art form has long been an important part of Black culture. As we recognize Black History Month, our current project to renovate the Sawyer Point outdoor roller rink, which, once completed, will be one of the largest outdoor rinks in the country, has more meaning. Roller rinks have long been a place for entertainment and socialization and a place for Black artists and musicians to perform and showcase their talents. The love of roller skating is passed down through generations.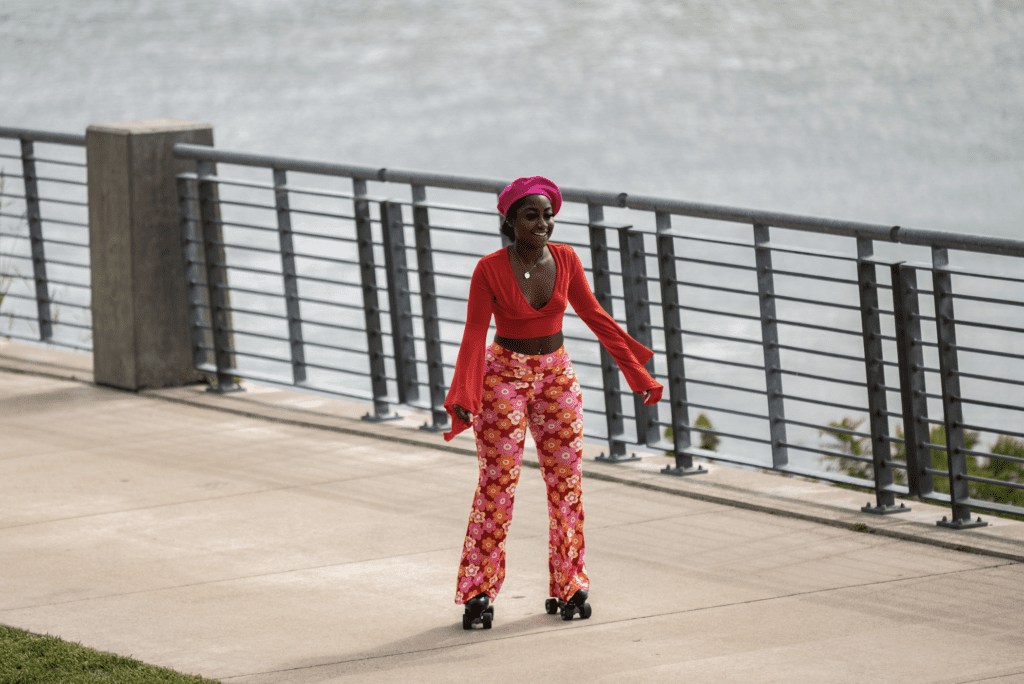 Roller skating was an important part of the Civil Rights movement. Roller rinks were often segregated, only allowing Black skaters to skate one night a week at "Black Only" skate nights. Through peaceful protests, many rinks gradually became more inclusive, although many still maintained rules on skating style, clothing, and music meant to restrict Black skaters.
Still, many skating rinks and outdoor spaces became places that allowed for music, movement and community that celebrated Black culture. The pandemic certainly brought roller skating to the forefront once again, but to many Black families, roller skating is not a fad, but a time-honored tradition.
As rinks close around the country, there are fewer places to skate, making the outdoor rink at Sawyer Point of increased importance not only in revitalizing an aging asset in our parks, but also in preserving an accessible place to honor a sport, an art form, a recreational activity, and Black history.
Cincinnati is home to a thriving skating community of dance, group, quad, and jam skaters—some who have been skating their entire lives–many of whom are nationally known–and some who have newly been welcomed into the activity. Thanks to Brandon, a member of the Reckless Sk8rs skate team, who said it better during a recent interview at the CRC rink in OTR. He's part of the group Skate Downtown Cincy, a resident-led initiative to raise awareness and resources for public skating spaces and programs in Cincinnati's urban core.
Join us in this project, which will renovate and refurbish the outdoor rink at Sawyer Point, by donating now. Donate $10 and ask 10 friends to do the same. Attend one of Skate Downtown Cincy's WakeNSkates and get to know the dedicated crew of skaters that continue to hone their skills and welcome newcomers to learn along with them. Get your own skates and see the opportunities for fitness, multicultural, and multigenerational activity that will give our parks and fun in this city something to celebrate.