So much starts in a park.
Parks are home to tiny acorns that grow into the mighty oak.
Cincinnati Parks are home to many trees that give us shade, shelter, and the air we breathe. Our city's urban tree canopy continues to grow, thanks to Cincinnati Park's Fall Releaf program, a partnership between Cincinnati Parks, MadTree, Dynergy, and the Cincinnati Parks Foundation.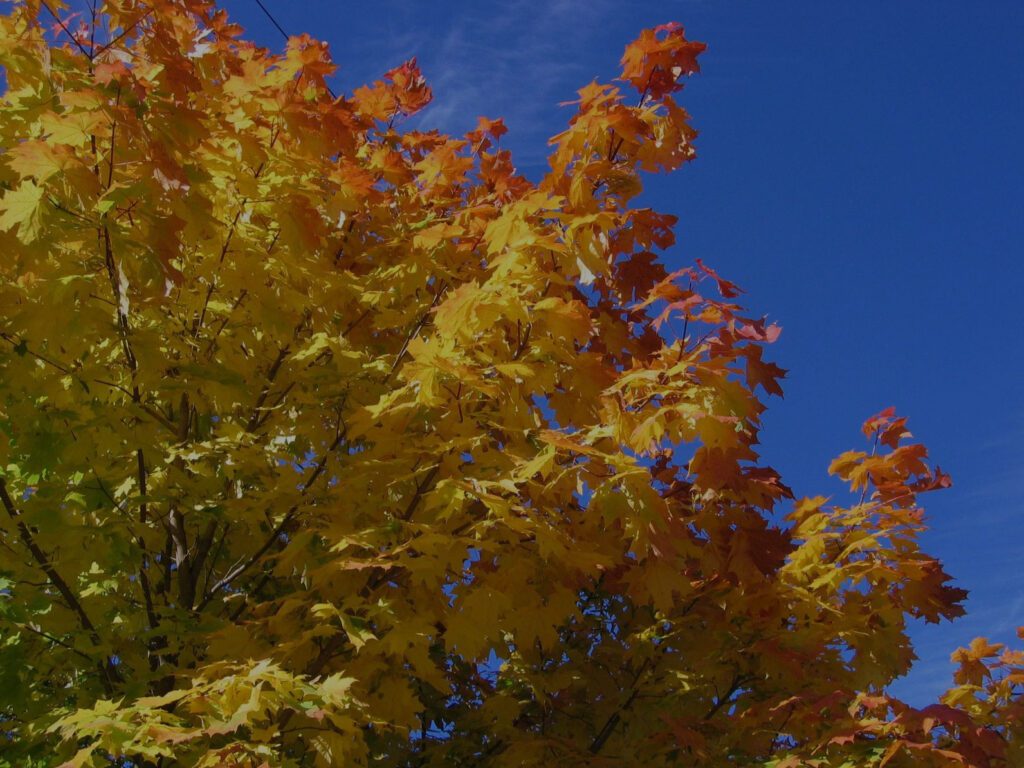 Parks are a place where seeds are sown and turn into glorious flowers.
The Cincinnati Parks staff and volunteers keep our parks beautifully clean and in bloom.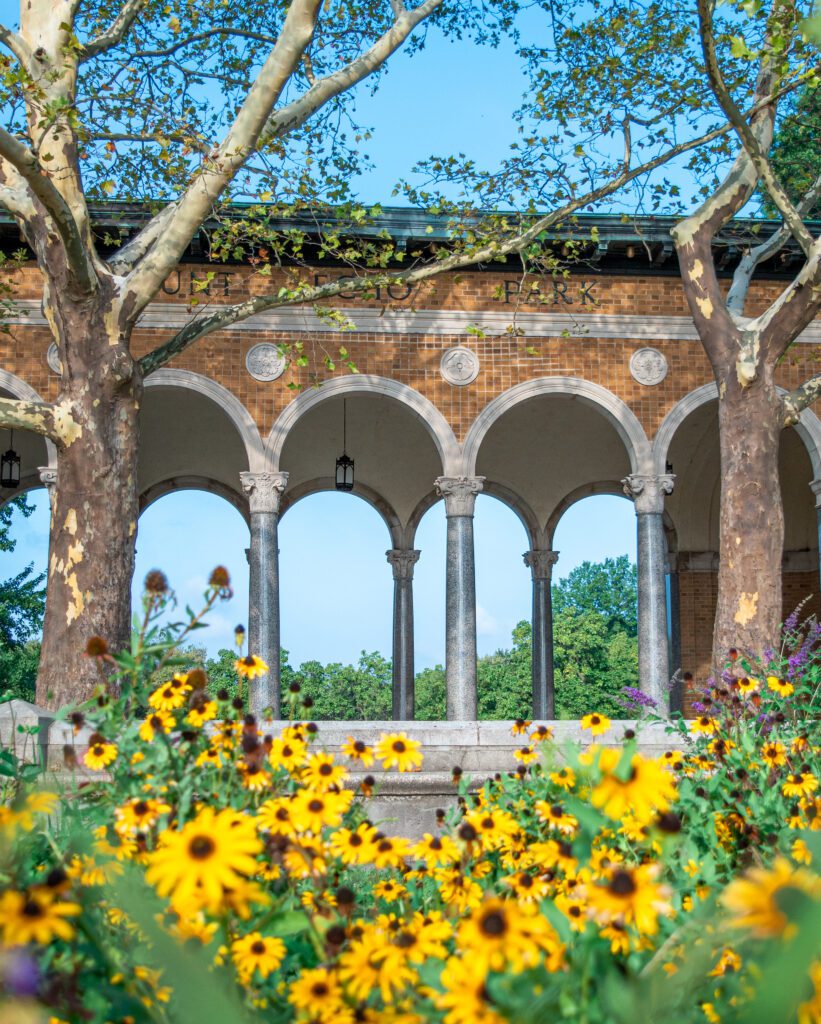 Parks get us outside. From there, we can explore. Cincinnati Parks has 65 miles of trails for walking, biking, and hiking. The Women's Committee of Cincinnati Parks presents a hiking challenge each year, getting us outdoors even when the weather is cold and blustery. In addition, the Cincinnati Parks Foundation's partnership with Luke5Adventures ensures that everyone can explore our parks.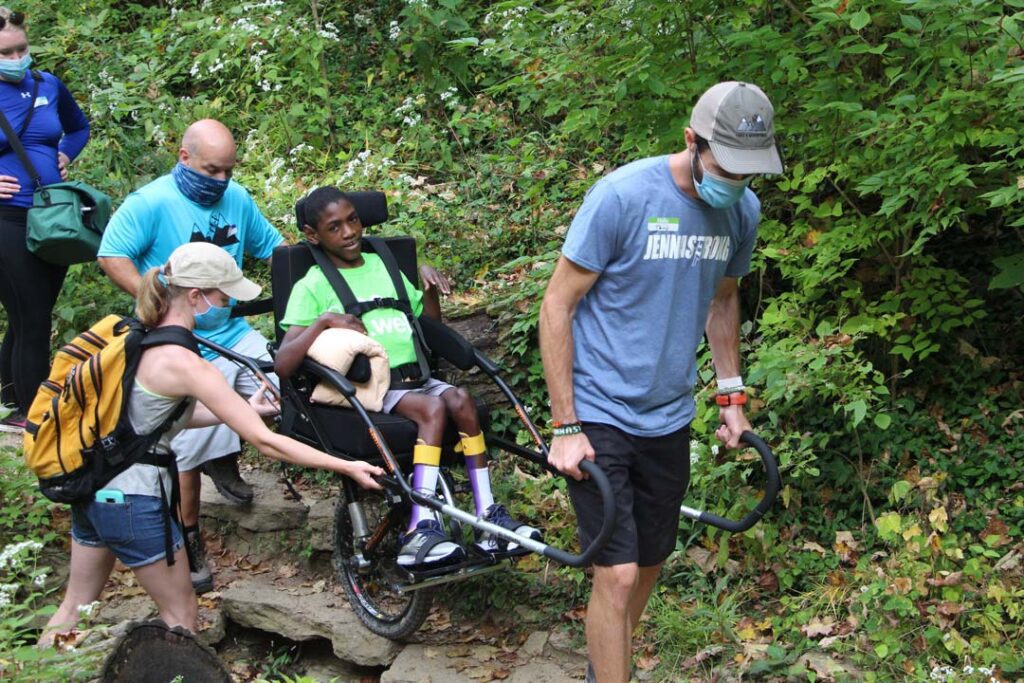 Parks are a community center, a place where we can be together. Our CPACs empower communities to care for and program the parks that they know best. Our volunteer opportunities are fun social gatherings, too.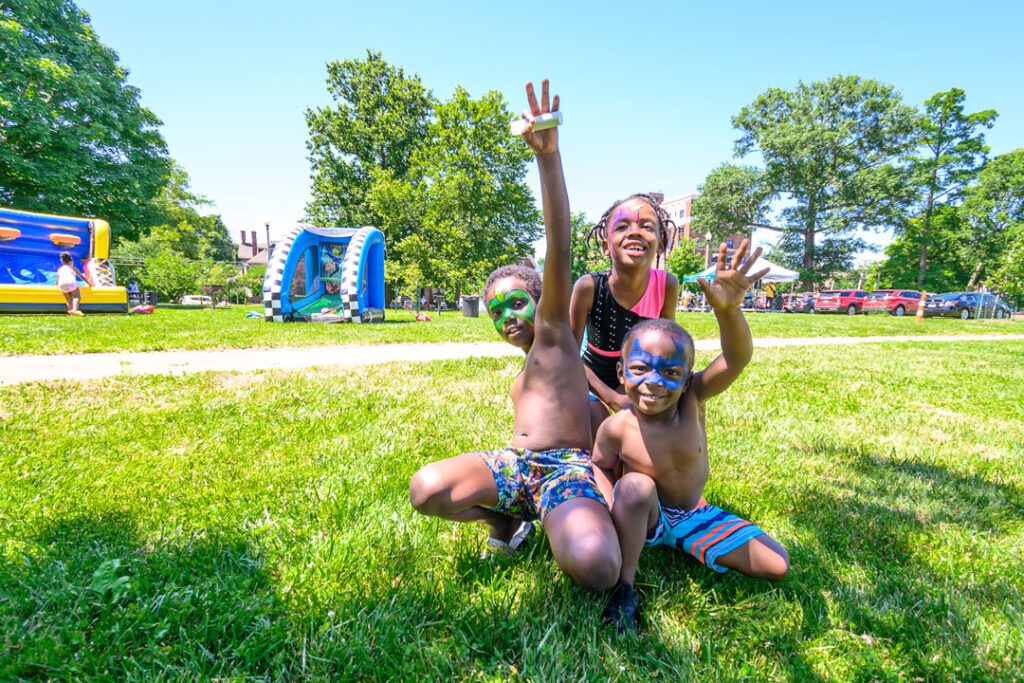 Parks give us an opportunity to try something new. The Cincinnati Parks Foundation's partnership with be.well offers kids with disabilities the chance to try running, biking, hiking, yoga, martial arts, and more, giving them the confidence to return to our parks for more on their own. Our work with CORA will bring a new mountain biking skills course to an underutilized portion of Mt. Airy Forest, providing opportunities for a diverse community to enter the sport and develop new skills. Don't forget yoga in Burnet Woods! The new Pickleball courts and programming at Sawyer Point ensure that everyone can try America's favorite new sport. Our plans to revitalize the outdoor roller skating rink, also in Sawyer Point, are one more way parks make it easy–and free for everyone to get outside and learn something new.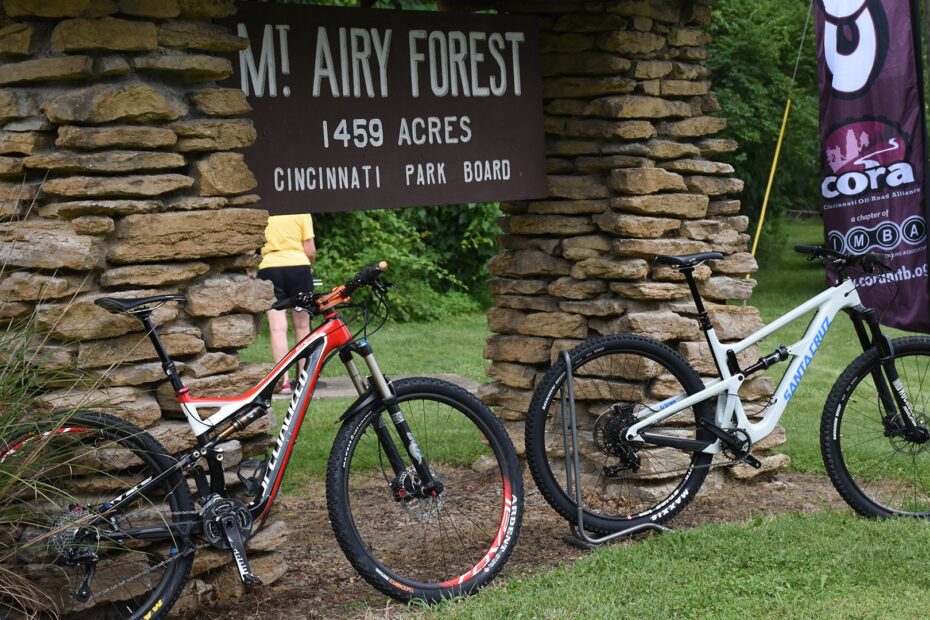 Parks are part of our city's heritage. Cincinnati Parks date back to the 1860s with Washington, Hopkins, Eden, and Piatt Parks. When landscape architect George Kessler developed a master plan to lift the city out of the dirty environment created by the Industrial Revolution in 1907, his comprehensive approach ensured that our city could grow while maintaining green spaces, providing a respite from crowded congestion and traffic.
Parks are part of our future. Parks demonstrate a commitment to conservation, sustainability, and social equity.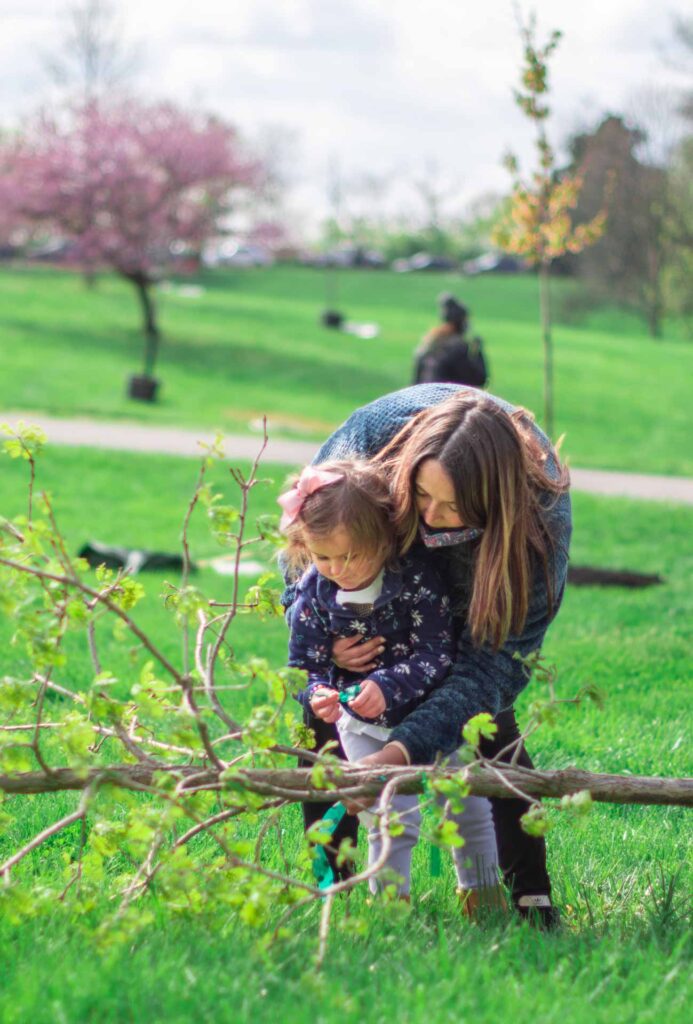 Cincinnati is home to 130 parks and greenspaces, touching every neighborhood in our city. Our parks continue to flourish through continued maintenance, improvements, programming, and more.
And you can help.
Get out and explore. Our parks are free–always–whether you're exploring on your own or with your family. Cincinnati Parks are the backdrop for many groups and activities.
Volunteer. Become a volunteer for Cincinnati Parks. We need help keeping our parks clean and beautiful. Or join Cincinnati Parks Foundation as a hiking sherpa or running buddy with our be.well or Luke5 partnerships.
Donate. Join us on Tuesday, November 29 for Giving Tuesday. The Cincinnati Parks Foundation carries a four-star rating Charity Navigator, ensuring that we will steward your investment in your parks. Your donation will do so much because so much begins in a park.