Watch the John G. and Phyllis W. Smale Riverfront Park appear on the canvas in a live art showcase at the 2017 Hats Off Luncheon.
What You Need to Know
Register now to participate in our live painting showcase and art auction on October 6 from 11 am-3 pm.
Watch each artist paint their own park perspective live on October 6 from 11 am to 3 pm.
Keep reading to meet the artists and see their unique style.
Bid through the Live Butter platform for your opportunity to win.
Anyone can register and bid!
The winning bidder will pick up their artwork once it is completed. Shipping is not available.
Proceeds from this art auction benefit Cincinnati Park's Foundation.
In a few short days, Smale Riverfront Park will be filled with hundreds of park lovers and Cincinnati Parks Foundation supporters for the 17th annual Hats Off Luncheon. If you've ever attended our marquis event of the year, you know there will be so much to see–from friends, hats, decor, and more in the backdrop of one of our city's most beautiful parks.
Smale Riverfront Park is as pretty as a picture, for sure, And this year, that phrase will have new meaning as we present a live art event at the luncheon. You will be able to visit each of our six, talented Cincinnati artists at the luncheon, between 11am and 3pm, and place a bid to take home a one-of-a-kind work of art inspired by each artist's unique "Park Perspective." Watch the artist create an original piece of art, inspired by their view at the Smale Riverfront Park–and place a bid for your opportunity to win one for your very own.
As the artists paint, you will be able to place your bid. Visit our auction page here to register in advance. Bidding opens on Friday, October 6 at 11am and will close promptly at 3pm. The winning bidder will take the artwork home that day. (Shipping is not available.) Not attending the luncheon this year? You can still participate in this live auction and have your own momento, reflecting one artist's perspective on why our public spaces and community parks are treasured assets.
Meet the Artists
Wesley Ericson – Painter/Muralist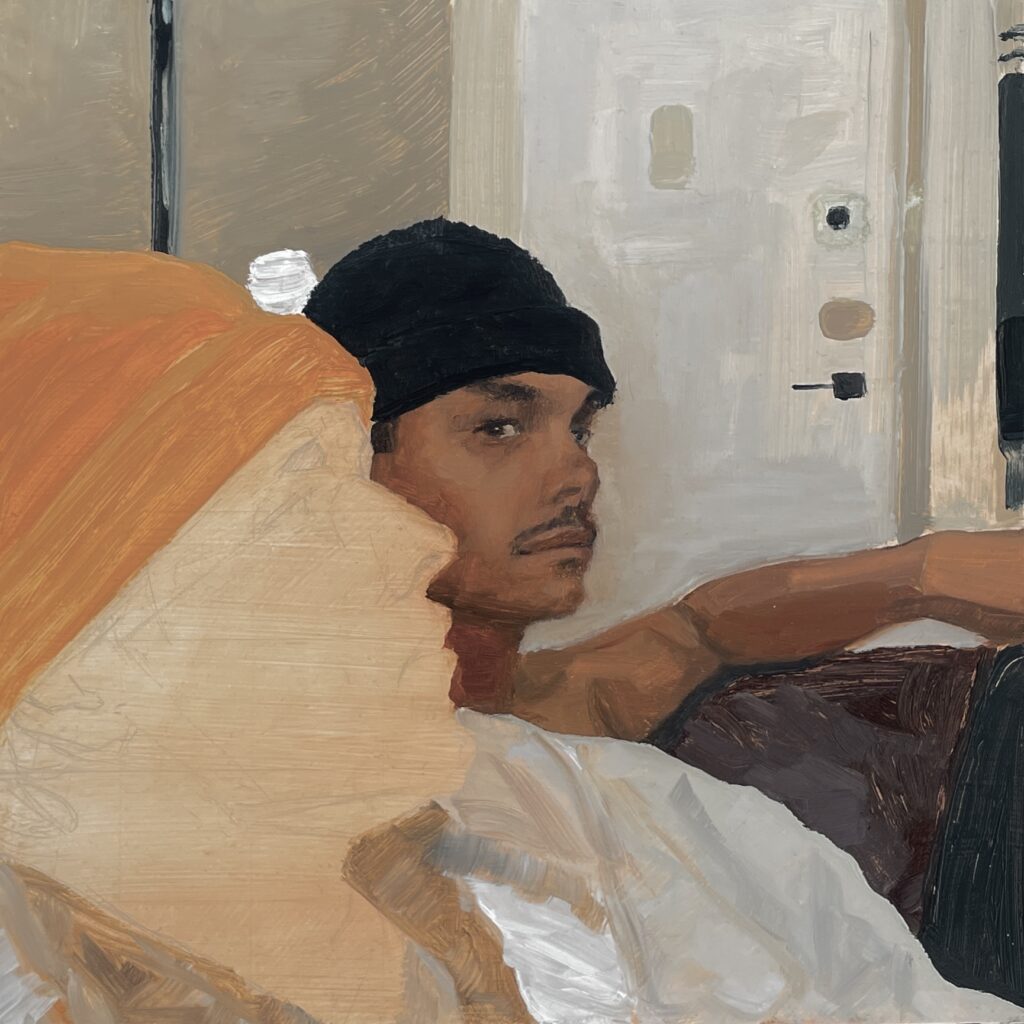 Wesley Ericson is a drawer, painter, and muralist from Cincinnati, Ohio. He's working as a professional artist to engage communities through non-profits such as ARTE (Art-Empowerment), where their teams connect with communities to create culturally competent dialogue through large-scale installation based art.
An Artworks Cincinnati alumnus, and now practicing professional artist, his paintings, drawings, and the mural projects that he's been involved with provide him with the tools to use these mediums to create visual narratives nodding at reality. His pieces take the form of landscapes, figurative works and portraiture. From urban street art scenes to the ocean shores, so much can be discovered on behalf of individuals, communities and environments.
Wesley hopes to encourage conversations about viewing life from a variety of lenses, finding inspiration in daily life and translating it to human reaction with visual responses. The images leave clues to the internal conscious and contrasts with one's life, reflecting on how our environment impacts how we move through space.
Stacey Torres – Folk Artist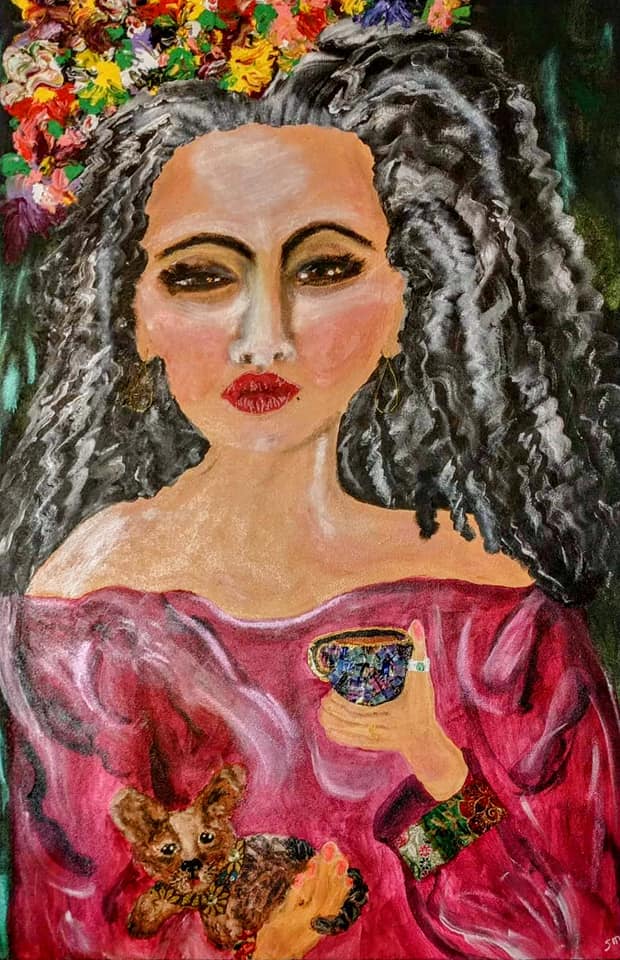 Born in Jamaica, NY in 1953, Stacey Torres is a Folk/Fauvist artist and writer living in the Midwest. Inspired by her Caribbean heritage, her primary focus are female portraits and lush garden landscapes, painted with an abundance of brilliant color using watercolor, oil pastels, acrylics and other mix media.
A self-taught artist, Ms. Torres' love of art began in early childhood. In the summer of 2014, she began to paint after a 45-year hiatus when her mother was dying from Alzheimer's. This became her therapy, and being a prolific artist, her journey began.
Ms. Torres' art has been exhibited throughout the United States and is curated in private collections globally. Her work has also been licensed to the TV show, Criminal Minds (Season 10) as well as the Starz Network.
In 2016, Stacey Torres was a recipient of the Indiana Lt. Governor's Hoosier Women Artists Award, wherein her artwork was hung in the Indiana State House for a year.
These days, she indulges in plein air painting and urban sketching, along with her usual portraits.
Jim Tucker – Muralist/Illustrator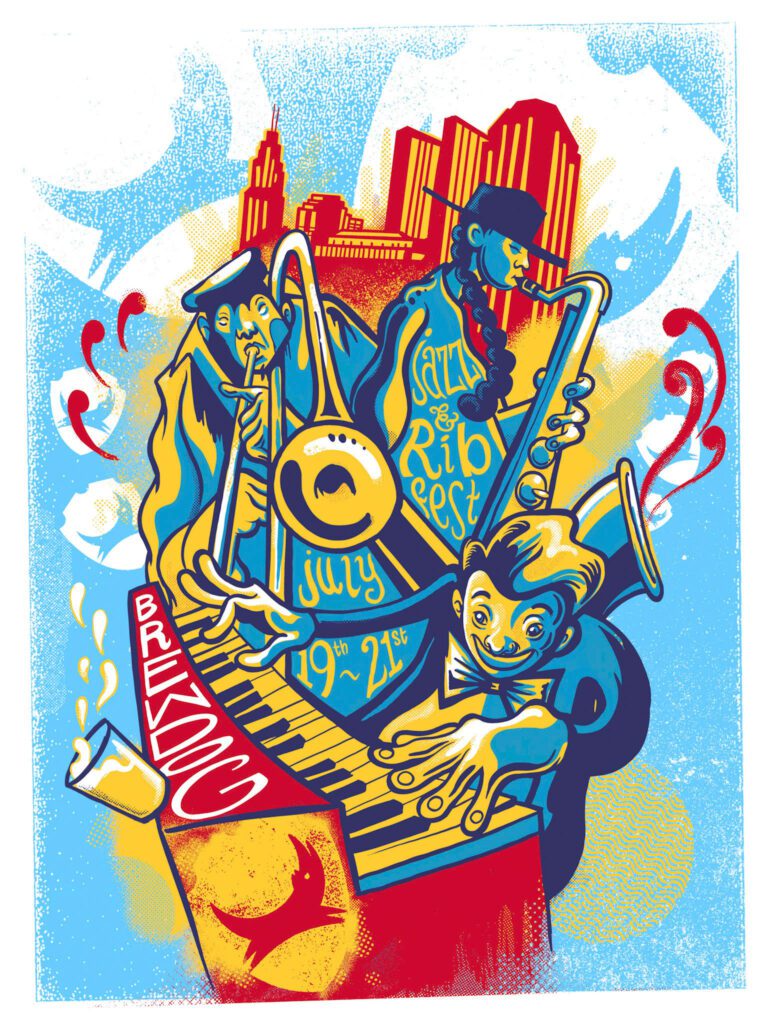 Jim Tucker is passionate about using art to build community through collaboration and education. Since 2021, Jim has designed, produced, and painted over 20 murals in Cincinnati, OH, and Phoenix, AZ.
In 2021, along with Michael Thompson, he was the artist-in-residence for the Cincinnati Art Museum's Rosenthal Education Center, creating a hugely popular exhibit, visited and played with by over 50,000 people.
As an accomplished illustrator, he uses his bold dynamic style and love of story-telling to bring his client's ideas to life.
Josie Masset – Watercolorist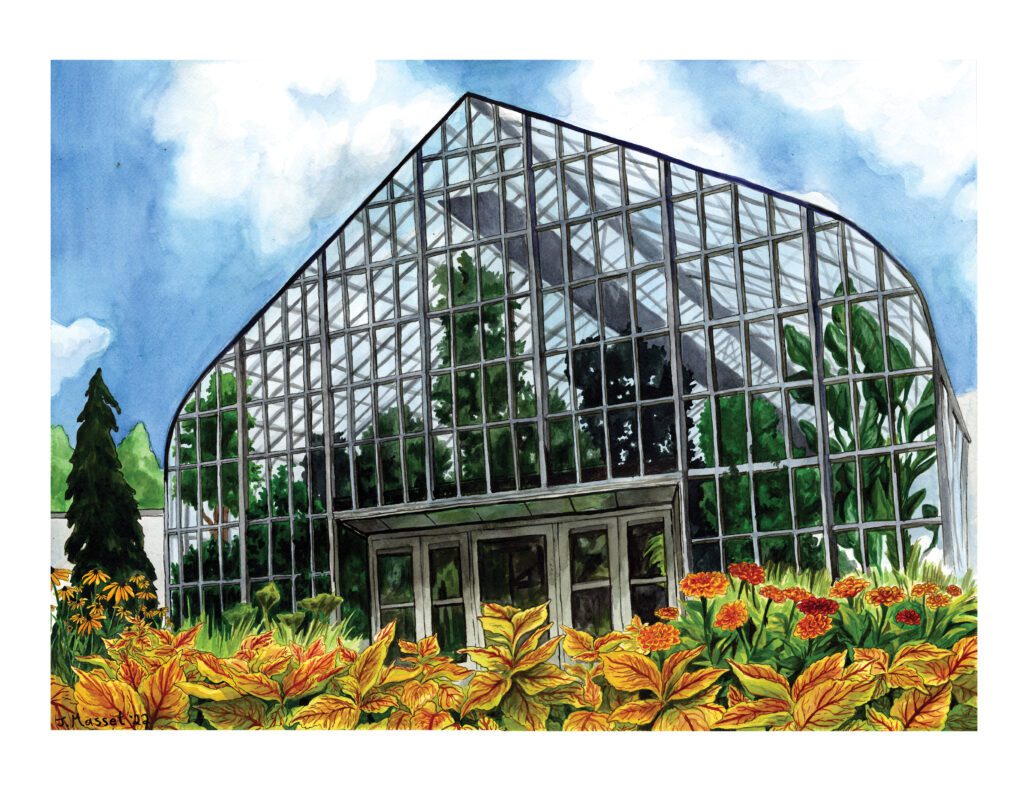 Josie Masset's watercolor prints are a great way to give to the art lover in your life and support local artists. Josie is a painter, comic artist, and illustrator from Cincinnati; She got her BFA in Painting from Miami University, and is currently pursuing her Master's in Animation from DePaul University.
During the pandemic, Josie sought ways to support the community, especially the local businesses struggling to stay open. She began painting as a means of celebrating businesses and locations that make Cincinnati special, and continues to capture the essence of local buildings and landmarks through her work.
Diane Werner – Mixed Media/Contemporary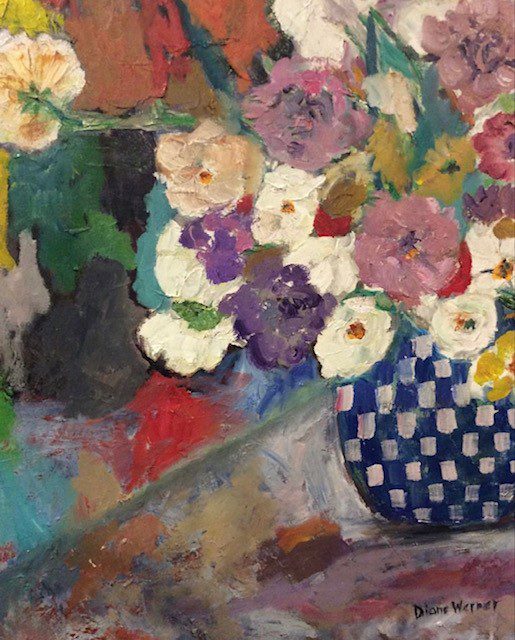 Diane Werner is a sought-after Cincinnati-based artist and a graduate of Mt. St. Joseph University with a major in Fine Arts. While her original disciplines included graphic and interior design, she has returned to her first passion, painting.
Diane spent a summer in Venice with the Detroit School of Arts and Crafts and also concentrated on studio time with Ruthe Perlman in Mt. Adams, classes at Baker Hunt, and a watercolor class with Jack Meanwell. Diane worked as a graphic designer and spent the bulk of her career in interior design. Her work can be found at Sharon Cook Gallery and Millcroft Gallery in Cincinnati.
Rashad Orlando – Realism/Street Art
Nineteen-year-old artist Rashad Orlando derives from Cincinnati. His perspective focuses on realism, abstract and street art styles.
His signature style, known as "unfinished paintings," represents the surface level knowledge we have of self, as well as the layers we have yet to uncover. This fresh perspective developed from an early age as interest in the world of documentation without words. His focal points aren't purely paint or sketches, but anything tangible.
Orlando hopes his audience will connect with his art authentically, as if their stories were his muse.
Don't forget to register to bid today!. Thank you for your support of the 17th annual Hats Off Luncheon and Cincinnati Parks Foundation.