Cincinnati Parks is pleased to report efforts are underway to replace the Capitoline Wolf Statue right back to its home within Cincinnati's storied Eden Park. The statue was vandalized and stolen in June of this year.
After the tragic theft, Cincinnati Parks was overwhelmed with calls and messages from frustrated citizens offering their support in seeing the statue is replaced. The Order of the Sons & Daughter's of Italy in America Cincinnati Chapter (who oversaw the placement of the original statue gifted from Rome in 1931), have stepped forward to join forces with Cincinnati Parks and the Cincinnati Parks Foundation to lead the restoration effort.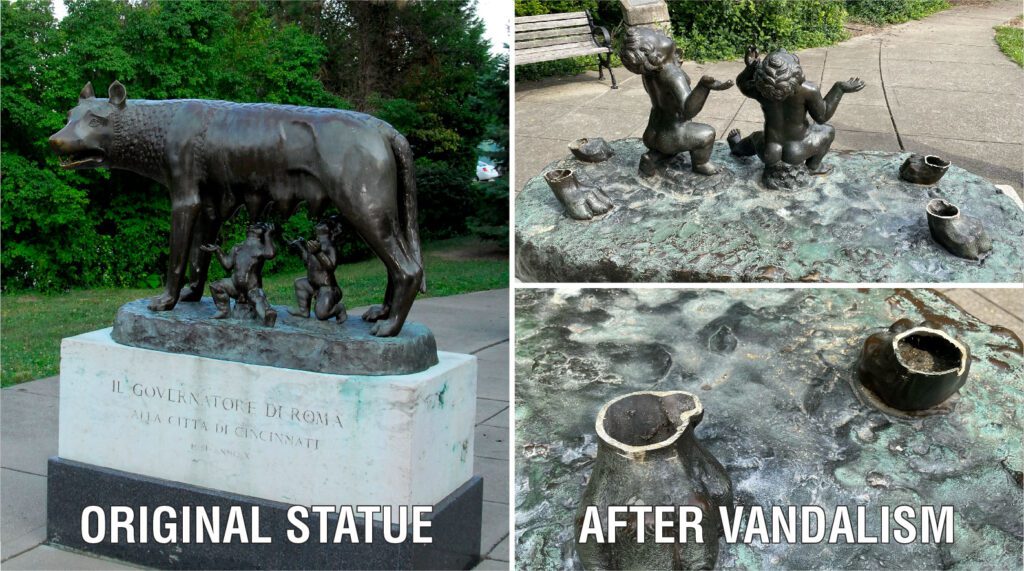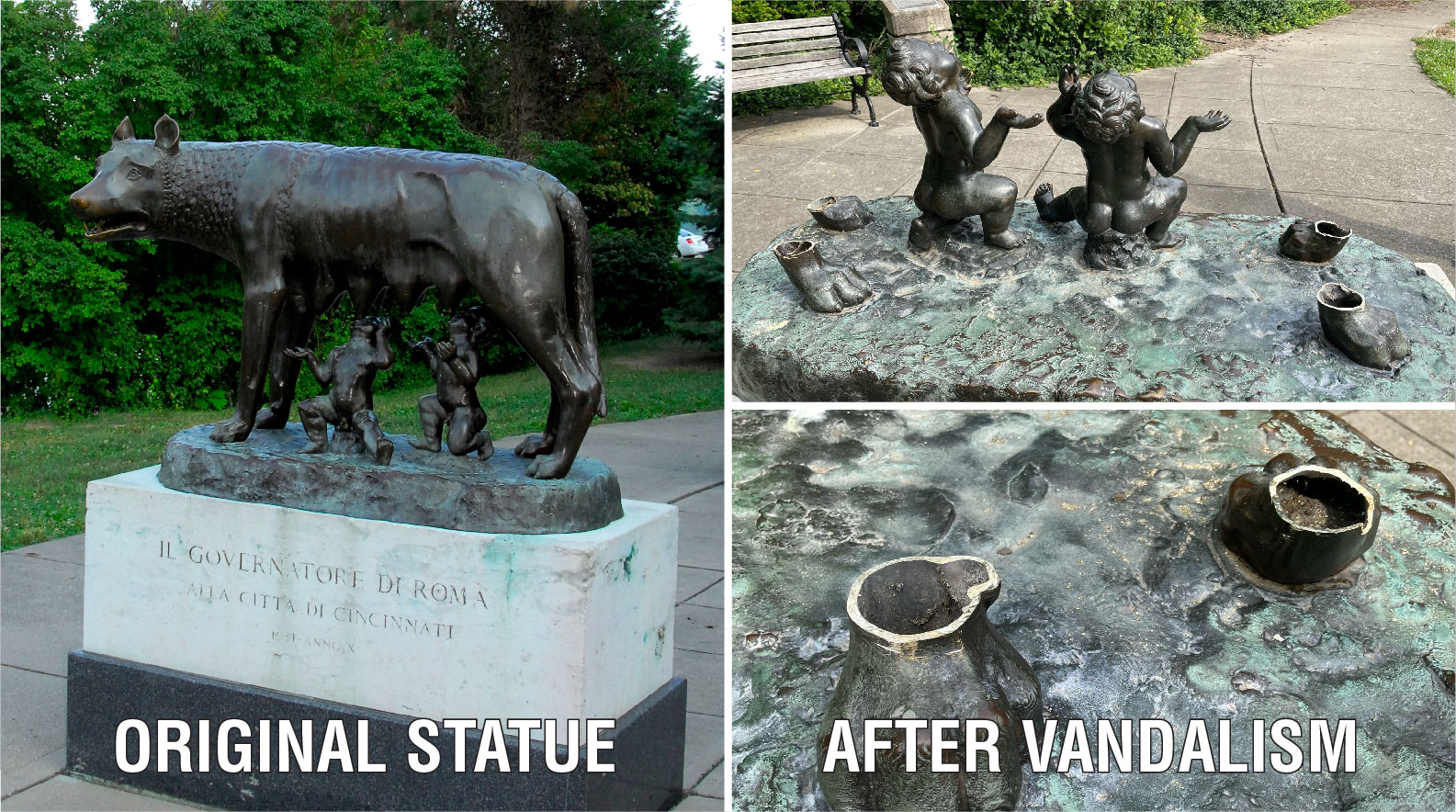 The Order of the Sons & Daughter's of Italy in America were able to make contact with officials in Rome to develop a plan to recreate the historic piece of art meant to recognize the historic connection and goodwill between Rome and Cincinnati. The remaining base of the statue has been removed and shipped to Italy where it will be used by Italian artists to fabricate the restoration. Specifically, they will use the paw to replicate the scale and match the bronze mixture of the new cast. Then, the original paw will be melted and added to the new bronze mixture allowing part of the original to become part of the restored wolf. It will then be shipped back to Cincinnati where it will reclaim its home nestled within Eden Park in Walnut Hills.
Details on the fundraising campaign have not yet been finalized, but will be announced soon.
About the Statue
The Capitolene Wolf, a bronze sculpture depicting the infants Romulus and Remus with a mother wolf, is a replica of the ancient Etruscan statue on the Capitolene Hill in Rome. It was a gift from the City of Rome in 1932, arranged by the Sons of Italy to honor the Roman general Cincinnatus, for whom Cincinnati was named.