Cincinnati Parks Foundation volunteers get their hands dirty.
Each month, a dedicated group of volunteers gathers at parks around Cincinnati to remove litter. The Cincinnati Parks Foundation provides the tools and our volunteers provide the fun. Together, we've made quite an impact. Our 75+ volunteers removed over 300 bags of garbage throughout our nine events.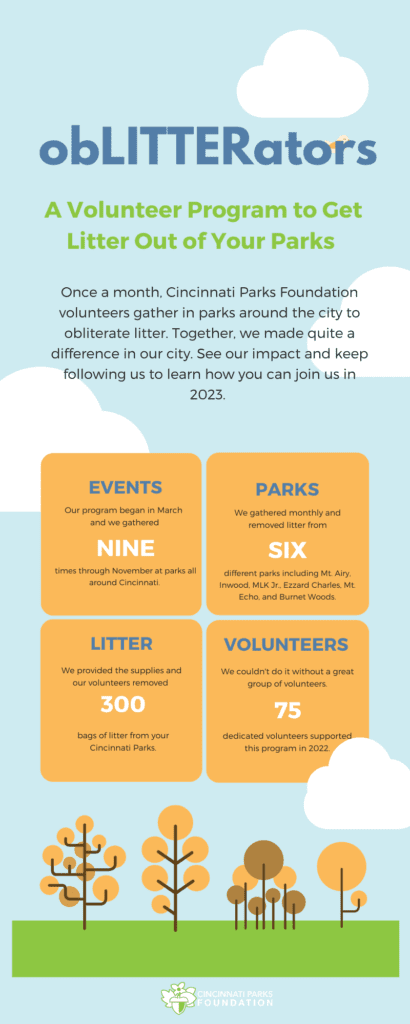 We covered a lot of ground, removing litter from Mt. Airy, Inwood, MLK Jr., Mt. Echo, Ezzard Charles, and Burnet Woods. We'll continue obLITTERators in 2023 and work together to keep your parks clean. Keep following us and learn more about how you can join us next year.