The Capitoline Wolf statue will soon be restored to Eden Park. Read more about our efforts that cross the ocean and how you can help.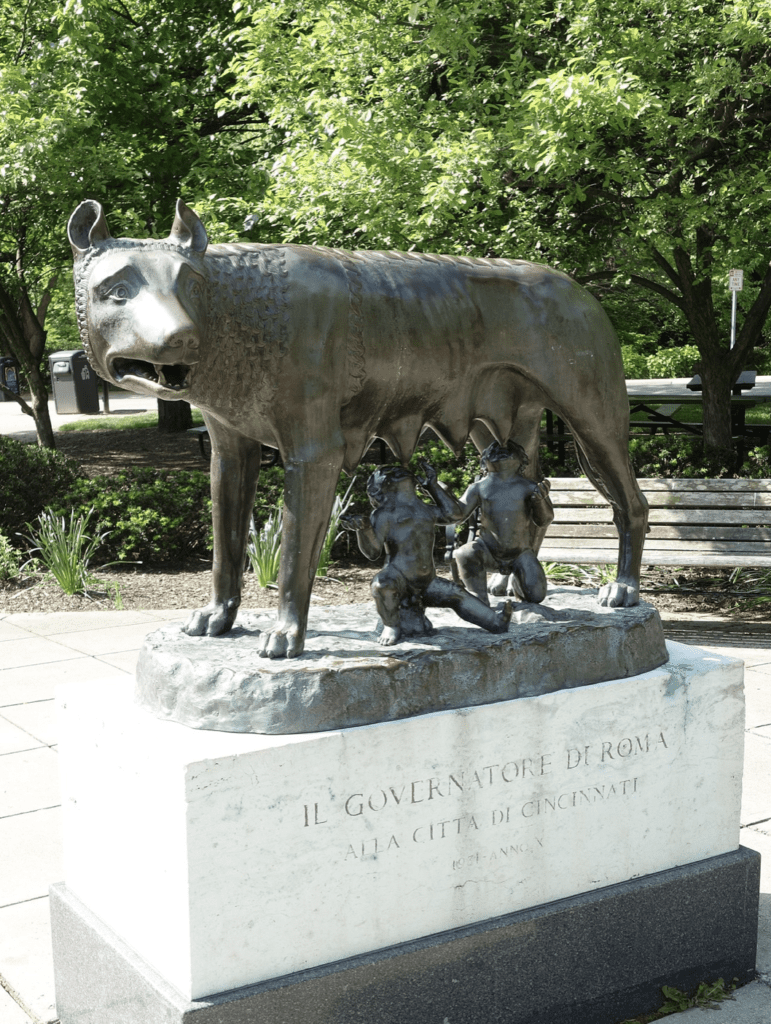 Art is not just something to be enjoyed in a museum. In Cincinnati, art is everywhere, from the murals (link to artworks) on the sides of our buildings to the statues in our parks. Our Cincinnati Parks are home to more than 50 pieces of public art. As part of our mission to conserve, improve and activate our parks, the Cincinnati Parks Foundation often must steward these artistic park assets as well. Each piece of art in our parks has a story to tell.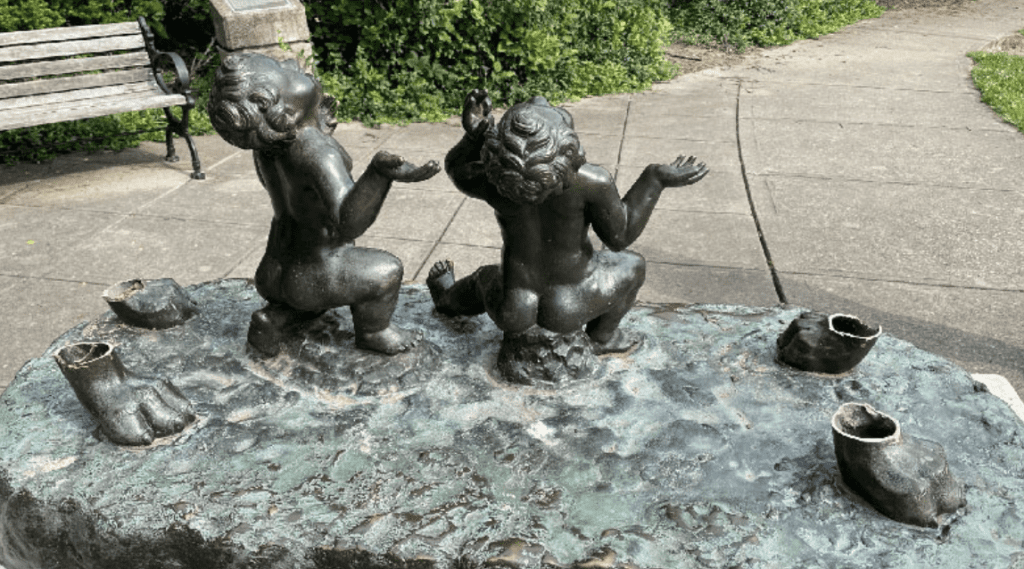 You may know the story of the Capitoline Wolf statue because it was tragically stolen from Eden Park earlier this year, after sitting on a marble pedestal by Twin Lakes for nearly eight decades. This bronze statue of a mother wolf feeding her young, a replica of the Lupa Capitolina at the Musei Capitolini in Rome, was a gift from the Sons of Italy to honor Roman general Cincinnatus, for whom Cincinnati was named. 
The Capitoline Wolf statue tells the story of Romulus and Remus, the mythical founders of Ancient Rome. Once returned to Eden Park, this piece of art will also tell the story of how a community can come together to further honor their heritage and traditions. The Sons and Daughters of Italy, the same group that gifted the statue to Cincinnati in 1932, has worked with The Cincinnati Parks Foundation to return the wolf to Eden Park through a joint fundraising effort. Together, we were able to locate the original mold in Florence, Italy from which a replacement statue is currently being made. 

The Sons and Daughters of Italy in Cincinnati, a chapter of a national organization that works to preserve Italian American traditions, culture, history and heritage, connected The Cincinnati Parks Foundation, to anonymous donors who have made significant contributions to the fundraising effort. Known for their signature ravioli, the group organized a ravioli dinner as a fundraising event, gathering more financial support for this project in the most delicious way.

We are so close to our goal of $50,000 for this project, which not only includes the production of a new bronze cast statue, but also the addition of educational signage to let visitors know not only of the heritage of this historic statue, but also the story of her triumphant, community-led return.
For more information and to donate, click here.