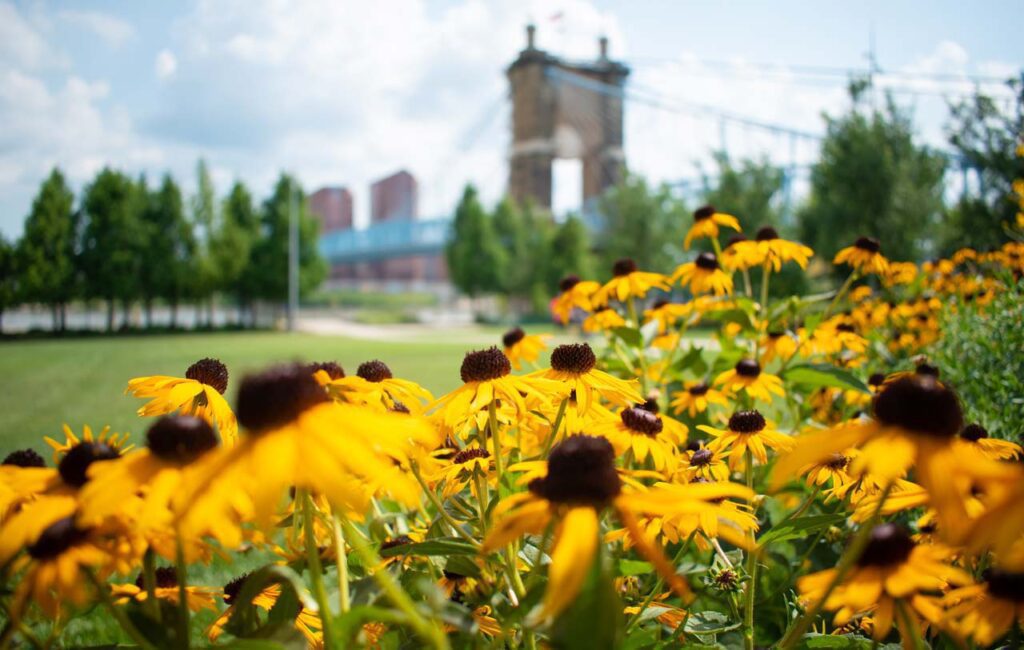 The voting is now open and the John G. and Phyllis W. Smale Riverfront Park is in the running for the best riverfront park in the country.
The contest from USA Today's 10 Best Reader's Choice, asks people to vote for their favorite riverwalk. Last year, thanks to all of you, this survey ranked Smale as #2. We're up against other beautiful parks around the country, including Louisville, Kentucky's waterfront park and Detroit's Internatioanl RiverWalk, which earned the #1 spot in 2022.
Whether you love to sit and watch the river go by from the Rosenberg Swings, find serenity in the Barr Labyrinth, come to play at the Heekin Family/PNC Grow Up Great Adventure Playground, smell the flowers in the Gardener Family Grove and Rose Garden, Women's Committee Garden, or Duke Energy Perennial Flower Garden, splash in the river play area or Main Street Sprayground, take in the public art, including the Black Brigate Monument or Marian Spencer statue, have fun at the P&G go Vibrantscape, eat from a food truck at the Castellini Esplanade, or take a stroll, Smale is truly beautiful and inviting every season of the year. There are so many reasons to love Smale Riverfront Park!
Let's make sure everyone knows it, too.
You can vote every day until February 6 at noon. Share this post and make sure you and your friends are voting daily. Let's make Smale Riverfront Park the best in the country!