After a long road of careful planning, gathering community feedback, fundraising, and overcoming pandemic delays, the statue of Ezzard Charles in Laurel Park is finally becoming a reality. This week, construction begins in the park.
"It's taken a long time. Certainly, the pandemic had something to do with it, and also just because that the Foundation was raising money for more than a piece of public art. We wanted this project to include an accessible plaza and benches in a park that historically never had a park bench," Cincinnati Parks Foundation Executive Director, Jennifer Spieser said in an interview with WVXU. She added, "The goal is the plaza is finished before, and then the statue will be erected just days before the true dedication on October the first. We hope to do a true reveal to the community, so our team is working out the logistics of how do you hide it from public view [until the big reveal at the dedication]."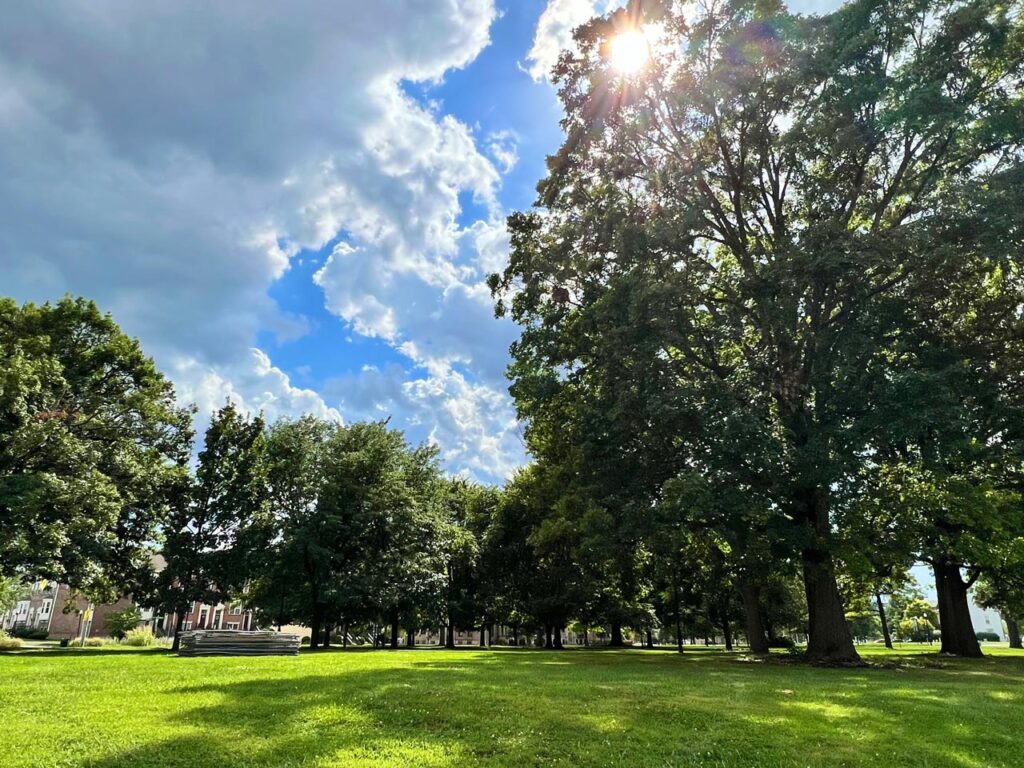 About the Project
Through the generosity of the Carol Ann and Ralph V. Haile, Jr. Foundation—as well as several other community partners—the West End is receiving a bronze statue and plaza commemorating the life and legacy of Cincinnati's World Heavyweight Boxing Champion, Ezzard Charles. The project prompted a revitalization of Laurel Park, including the sculpture, the planting of over 100 new trees, the installation of benches, wayfinding signage, a progressive web application (app), and an accessible plaza for all to enjoy.
Dedication and the 5th Annual Ezz Fest
The unveiling and dedication will be on Oct. 1, 2022 during the 5th annual Ezz Fest. A committee of West End leaders, Cincinnati Parks staff, and the Cincinnati Parks Foundation are currently planning the big day. More details will be announced soon!