The Cincinnati Parks Foundation is absolutely delighted to reopen the opportunity to join The Women's Committee of Cincinnati Parks!
The Women's Committee of Cincinnati Parks is a fierce group of civic-minded leaders who started a movement to transform Cincinnati's riverfront. The Founding Women's Committee members spearheaded private fundraising to support the development of Smale Riverfront Park. Now the Women's Committee focuses on improving neighborhood parks throughout the city. Their membership supports conservation and programming initiatives, playground replacement, trail maintenance, and much more.
Benefits of Joining the Women's Committee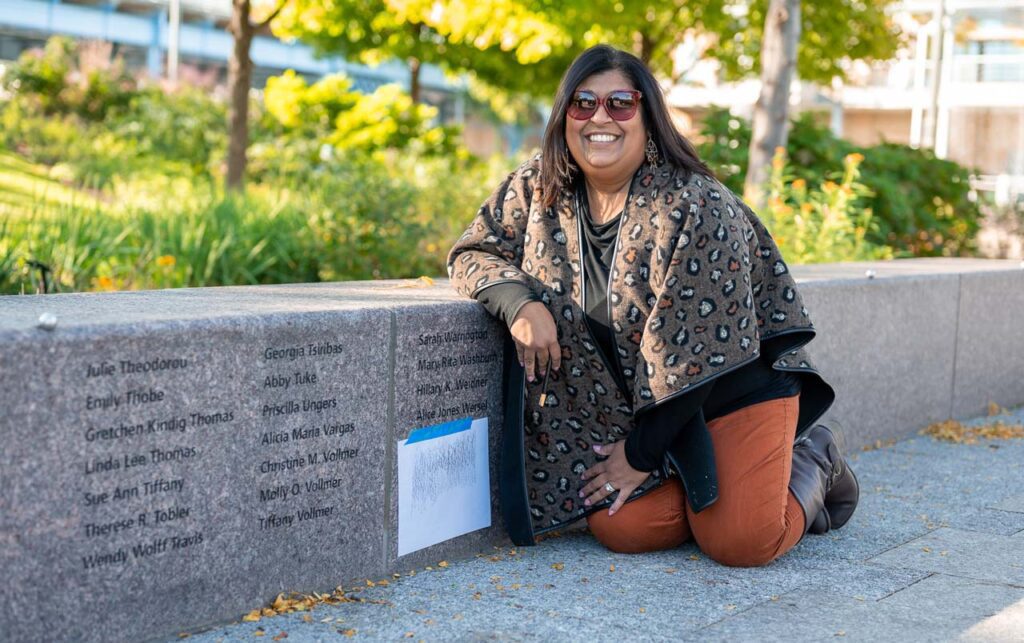 Being a member of the Women's Committee of Cincinnati Parks will give you several optional opportunities to engage with other committee members through member-only workshops, events, and volunteerism.
Members also receive engraved name recognition within Smale Riverfront Park. We've been busy this year working on the completion of the John G. and Phyllis W. Smale Riverfront Park. The Smale Expansion is the next phase to help complete the Park in its entirety, revitalizing pavement into a beautiful event lawn with gardens, pergolas, and tree groves alongside the Andrew J. Brady ICON Music Center. It is within this new space, that names will be engraved.
Join the Women's Committee
A lifetime membership in Women's Committee of Cincinnati Parks is purchased by making a one-time $1,000 donation. It can be purchased for one's self or as a gift in the name of a daughter, granddaughter, or other loved one. It's a beautiful gift to last a lifetime. Our children, our families, our friends, and our neighbors all benefit when we invest in our shared spaces. By adding your name and supporting the Cincinnati Parks Foundation, you will create a lasting impact now and for generations to come.
If you or someone you know is interested in becoming a Women's Committee member, or if you have any questions, please contact Jennifer Devine at jdevine@cincinnatiparksfoundation.org.