Some of Cincinnati Parks most beautiful spaces have been impacted by the power of women banding together to make a difference. The Women's Committee of Cincinnati Parks has rallied for 15 years to enhance and improve the city's parks and greenspace.
The Women's Committee of Cincinnati Parks
The Women's Committee of Cincinnati Parks is a fierce group of civic-minded leaders who started as a movement to transform Cincinnati's riverfront. The Founding Women's Committee members spearheaded private fundraising to support the original development of The John G. and Phyllis W. Smale Riverfront Park. Their efforts changed the riverfront from a neglected, industrial gravel lot into the rolling, green lawn and kaleidoscopic garden oasis that it is today.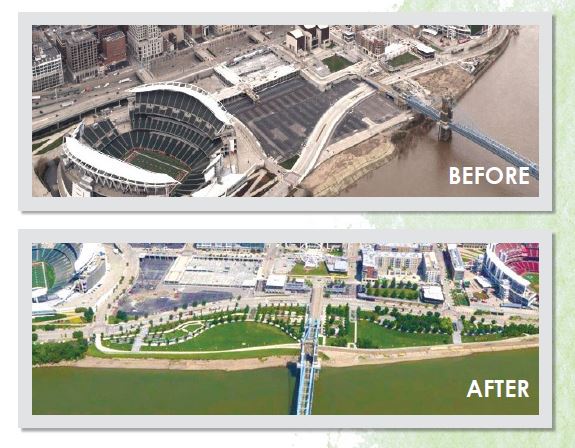 Inspired by the women who banded together in the 1980's to resurrect New York City's Central Park, Helen Heekin and Debbie Oliver formed the Women's Committee in 2006. In 2007, the Founding Membership campaign raised $300,000 within three months, with more than 300 members joining the movement. These members are recognized within The Women's Committee Garden at Smale Riverfront Park, as testament to their enthusiasm and generosity, which turned our riverfront into the crowned jewel of the Queen City. Since then, The Women's Committee is continuing to grow its membership to over 840 community leaders.
The Hats Off Luncheon, Presented by the Women's Committee of Cincinnati Parks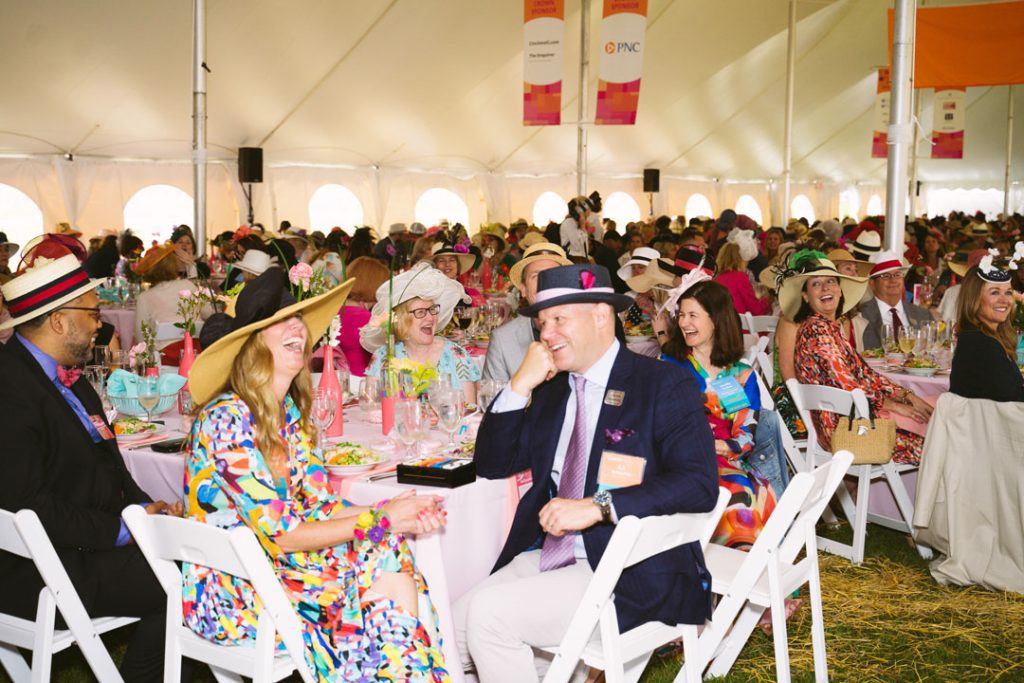 Following their opening appeal, Helen and Debbie then created Cincinnati's "Hats Off Luncheon," to honor the hundreds of individuals who came together in support of Cincinnati Parks, and to celebrate the birth of a new breathtaking public park. Proceeds from the Luncheon were applied towards endowing, maintaining, and preserving the new riverfront greenspace. In 2018, the Women's Committee decided to expand the influence of the event and apply fundraising dollars towards all Cincinnati Parks wherever the need is greatest. Since this inaugural Hats Off Luncheon in 2007, the event has produced over $4M of direct support for Cincinnati's magnificent park system.
Be a Part of the Legacy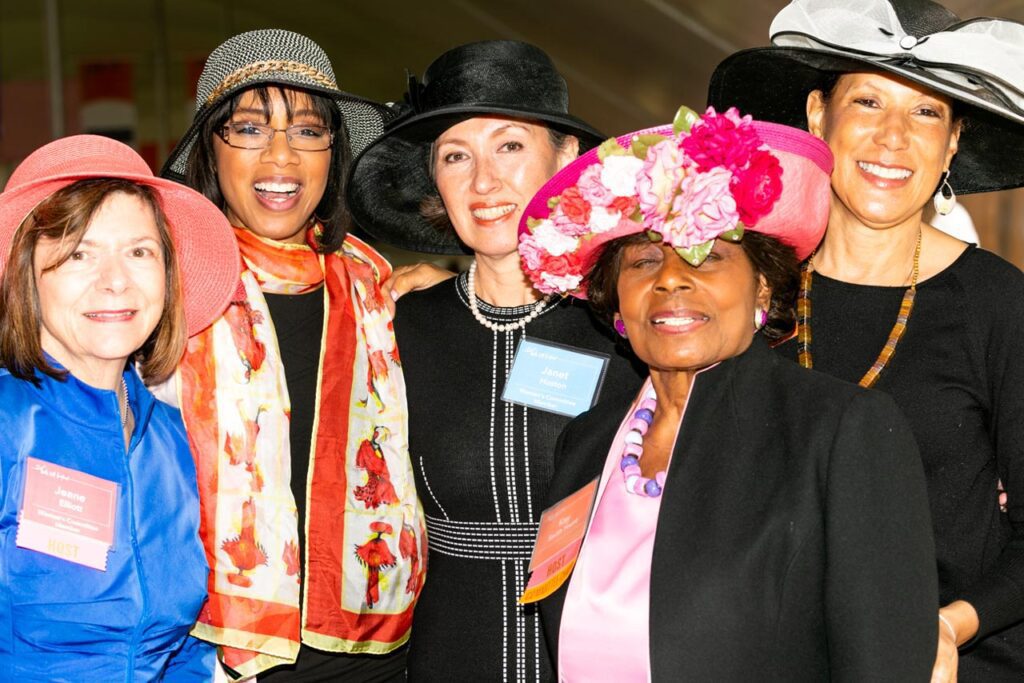 The Cincinnati Parks Foundation continues to rally more women with the mission of supporting Cincinnati's neighborhood parks— replacing playgrounds, restoring trails, replanting thousands of trees, and expanding accessibility for all.
Being a member of the Women's Committee of Cincinnati Parks will give you several optional opportunities to engage with other committee members through member-only workshops, events, and volunteerism. Members also receive engraved name recognition within Smale Riverfront Park upon completion of the Smale Expansion.
A lifetime membership can be purchased for one's self or as a gift in the name of a daughter, granddaughter, or other loved one. It's a beautiful gift to last a lifetime. If you or someone you know is interested in becoming a Women's Committee member, or if you have any questions, please contact Jennifer Devine at jdevine@cincinnatiparksfoundation.org.