The Views and Brews fundraising event, presented by the Cincinnati Parks Foundation's Emerging Leaders, returned this year after a two year hiatus. Guests spent the evening enjoying beautiful park views and sipping tasty craft brews all while benefiting Cincinnati Parks Foundation. Participation in the Emerging Leaders' Views and Brews provides essential support towards our mission to conserve, enhance, and activate our community's shared greenspaces. This year, the event raised $16,000 thanks to many generous sponsors and ticket purchasers.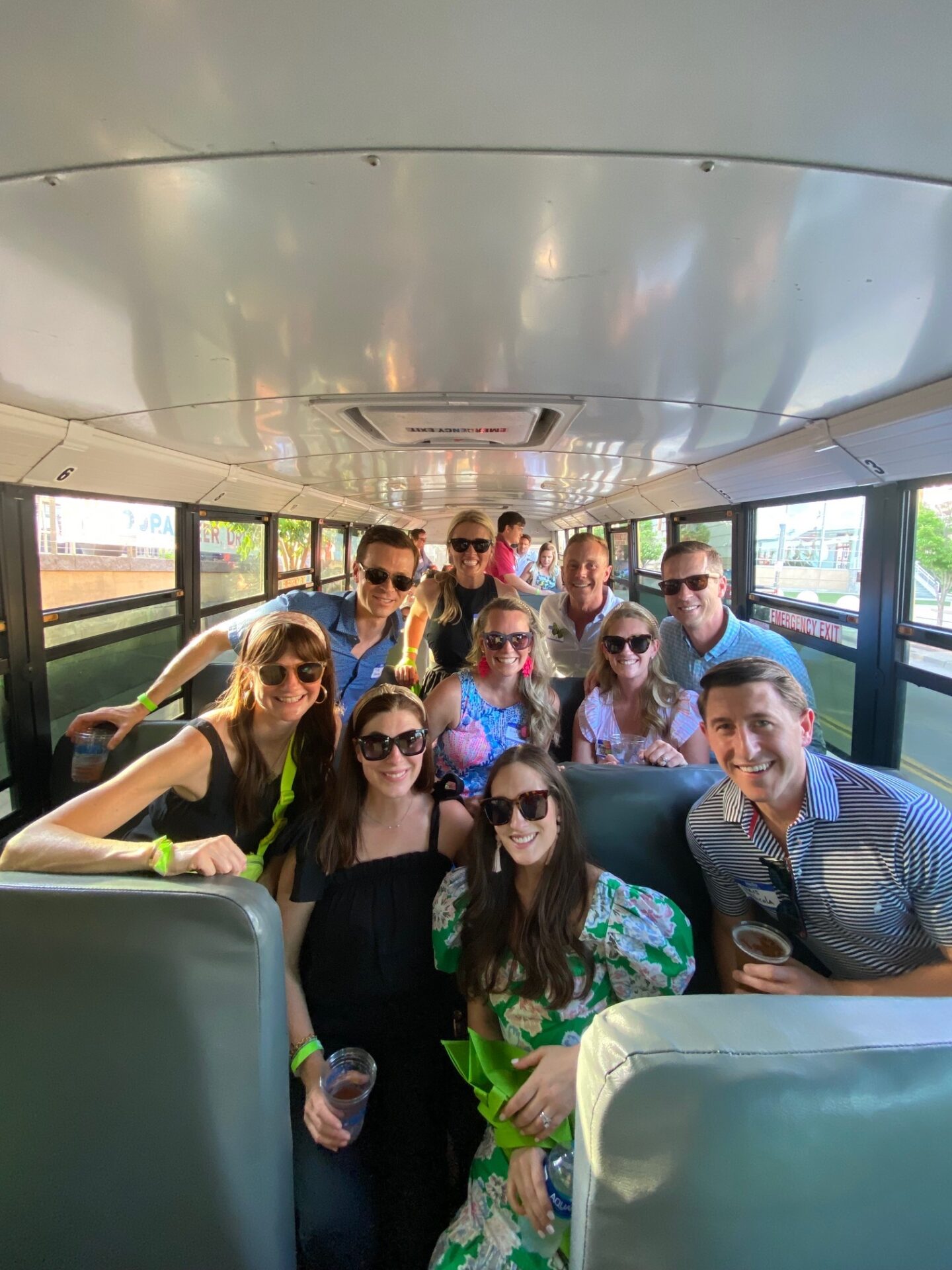 The Views and Brews tour visited:
• Smale Riverfront Park at the Schmidlapp Event Lawn
• Sawyer Point & Yeatman's Cove
• Krohn Conservatory in Eden Park (With special After Dark access to the 2022 Krohn Butterfly Show:
"Butterflies of the Nile")
Thank You to Our Sponsors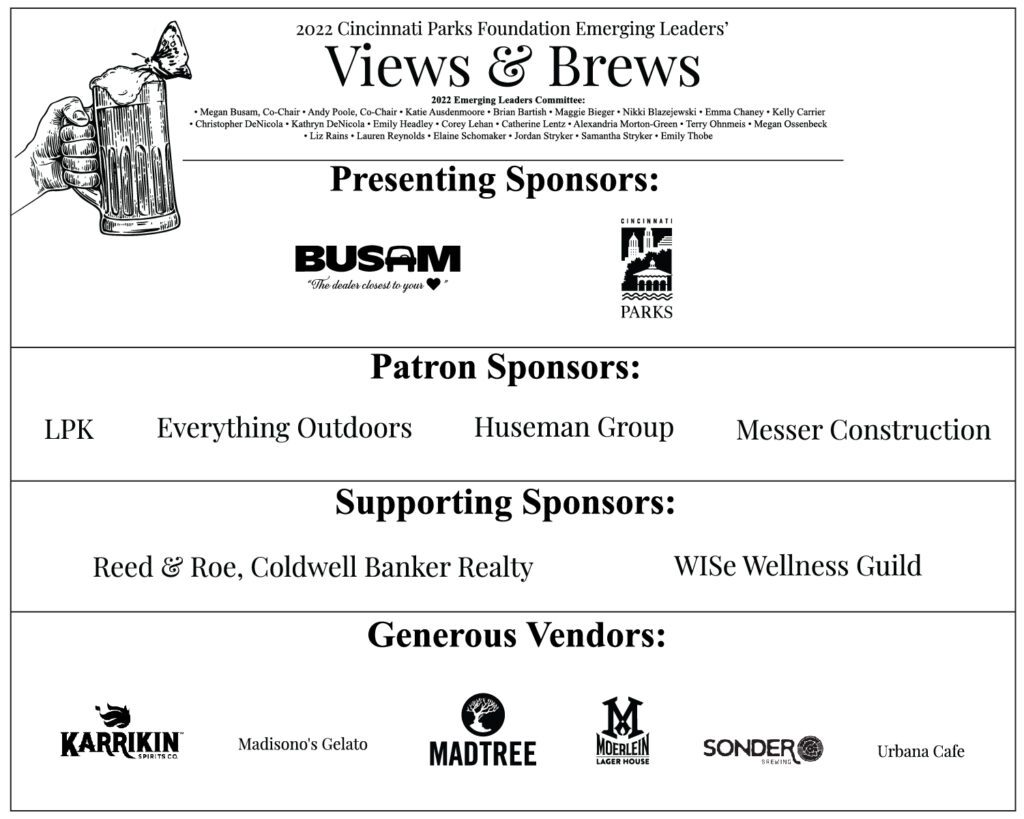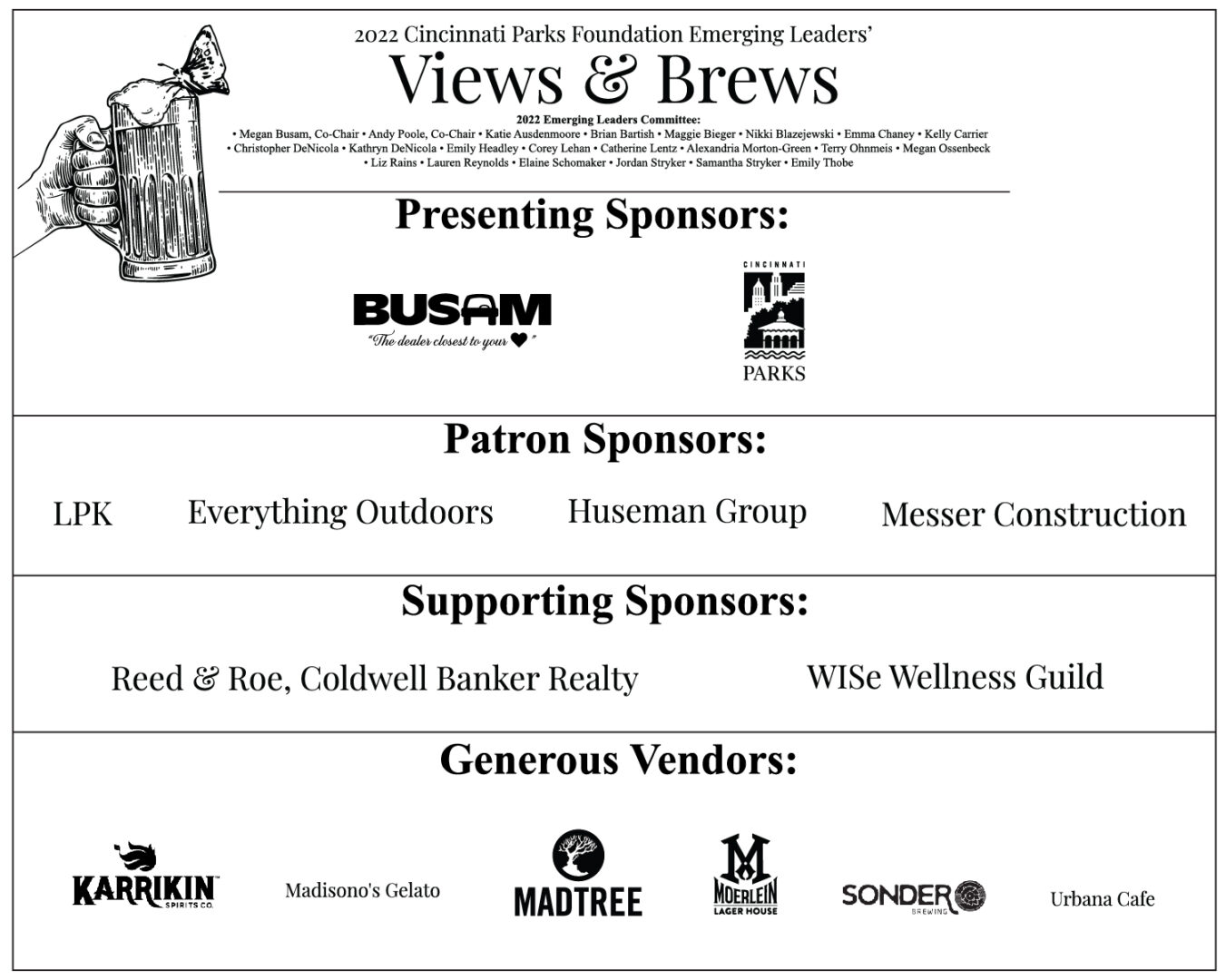 Special thank you to our Emerging Leaders committee for their dedication to improving Cincinnati Parks!