Green Team in Cincinnati Parks
Each year, the Groundwork Ohio River Valley (ORV) Green Team works on conservation projects within Cincinnati Parks. This year the Cincinnati Parks Foundation supported their "boots on the ground" with nearly $3,500. These funds purchased each team member work-ready hiking boots to wear on the job and beyond.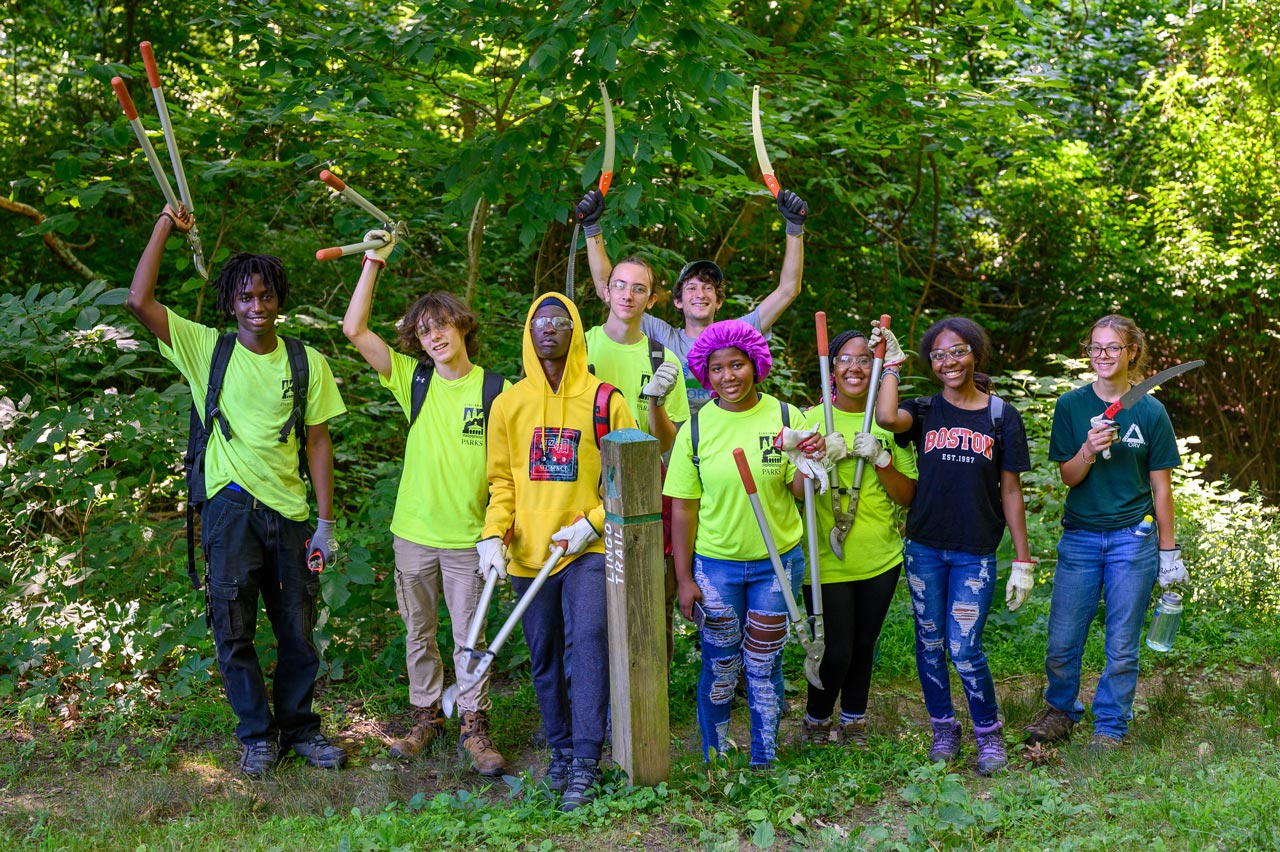 About Groundwork ORV and the Green Team
Groundwork Ohio River Valley (ORV) is a local non-profit whose goal is to pursue a future where everyone's neighborhood is green, healthy, and resilient. Through conservation, they aim to undo legacies of poverty and racial discrimination. We are proud to partner with Groundwork ORV and support their groundbreaking work in conservation and environmental justice.
The Groundwork ORV Green Team is a paid workforce development program for high school students. It prepares students for job readiness in the green industry with hands-on job experience and training. Students leave the Green Team with real certifications that are attractive to employers and with new experience in:
natural resource management
energy efficiency
composting
urban agriculture
green infrastructure
urban forestry
gardening
tool safety/maintenance
This summer, 60 teens (ages 14-18) are working alongside Parks' staff in:
Their projects focus on invasive species removal, trail repairs, surveying, and basic carpentry. If you see the Green Team out on the trails, be sure to thank them for a hard job well done! To learn more, explore their Impact Dashboard (which is updated weekly).
Learn more about Cincinnati Parks Foundation's conservation efforts in Cincinnati.