If you're like us, you've noticed that there has been explosion of litter in Cincinnati. Many organizations are working to fight this problem and City leaders are looking for solutions—and so are we! That's why the Cincinnati Parks Foundation is happy to announce our new "obLITTERators" volunteer program to help get litter out of YOUR Parks and greenspaces.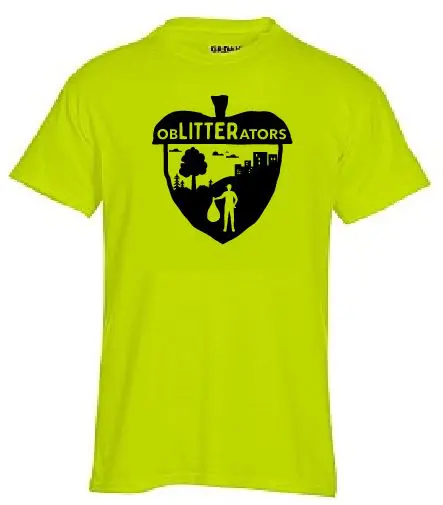 Once a month, you're invited to become an obLITTERator and join the Cincinnati Parks Foundation team, our Board of Directors, community partners, and other volunteers in YOUR Cincinnati Parks. Every volunteer will receive a free high visibility t-shirt that features a cool, National Parks Service-inspired obLITTERators logo. All tools and supplies for litter removal will be provided. (Do you have a 5-gallon bucket laying around? Bring it! They make for a great, sustainable way to pick up litter.)
Volunteer Dates
Specific park clean-up locations will be announced the month of each event, based on need and conditions. Follow us on social media for updates!
SATURDAY, APRIL 30
SATURDAY, MAY 28
SATURDAY, JUNE 25
SATURDAY, JULY 30
SATURDAY, AUGUST 27
SUNDAY, SEPTEMBER 25
SUNDAY, OCTOBER 30
SATURDAY, NOVEMBER 19
All volunteers must fill out a waiver before joining an obLITTERators volunteer event.