On the November 2021 ballot, voters approved Issue 29 (also called Great Parks of Hamilton County levy), a 10-year tax levy which funds Great Parks of Hamilton County. This is a great "win" for the Greater Cincinnati community—quality parks and greenspaces are fundamental assets which sustain healthy, equitable, and resilient communities! Every dollar invested in parks results in two dollars invested in the area surrounding that park.
However, as a supporter of Cincinnati Parks, you may be wondering: What does the Great Parks Levy mean for Cincinnati Parks?
Great Parks of Hamilton County Vs. Cincinnati Parks. What's The Difference?
First, it is important to understand the difference between Great Parks, Cincinnati Parks, and the Cincinnati Parks Foundation. (Warning: we are about to us the word "Parks"… a lot.)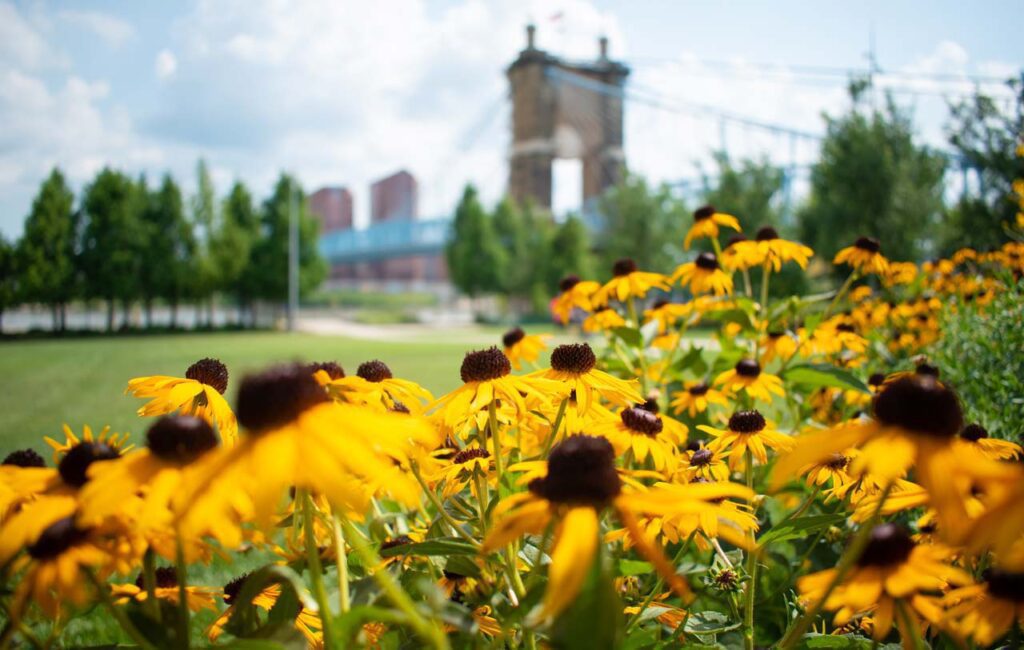 Cincinnati Parks is a City of Cincinnati department guided by the Mayor-appointed Board of Park Commissioners, the management of the Director, and the hard work of over 200 dedicated parks professionals. The system's 130 parks and greenspaces constitute over 5,000 acres, approximately 10% of the City's total land area.  Often confused with the Great Parks of Hamilton County, Cincinnati Parks receives no direct levy funding. Instead, Cincinnati Parks operates from the City's general fund budget and what revenue they make from things like special events and parking permits.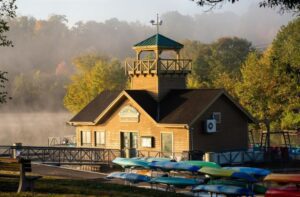 Great Parks of Hamilton County manages 21 parks and nature preserves spanning 17,700 acres. It is a political subdivision of the State of Ohio, guided by a Chief Executive Officer and governed by a separate Board of Park Commissioners than Cincinnati Parks. The five board members are appointed by the Judge of Probate Court of Hamilton County. Their philanthropic partner is Great Parks Forever.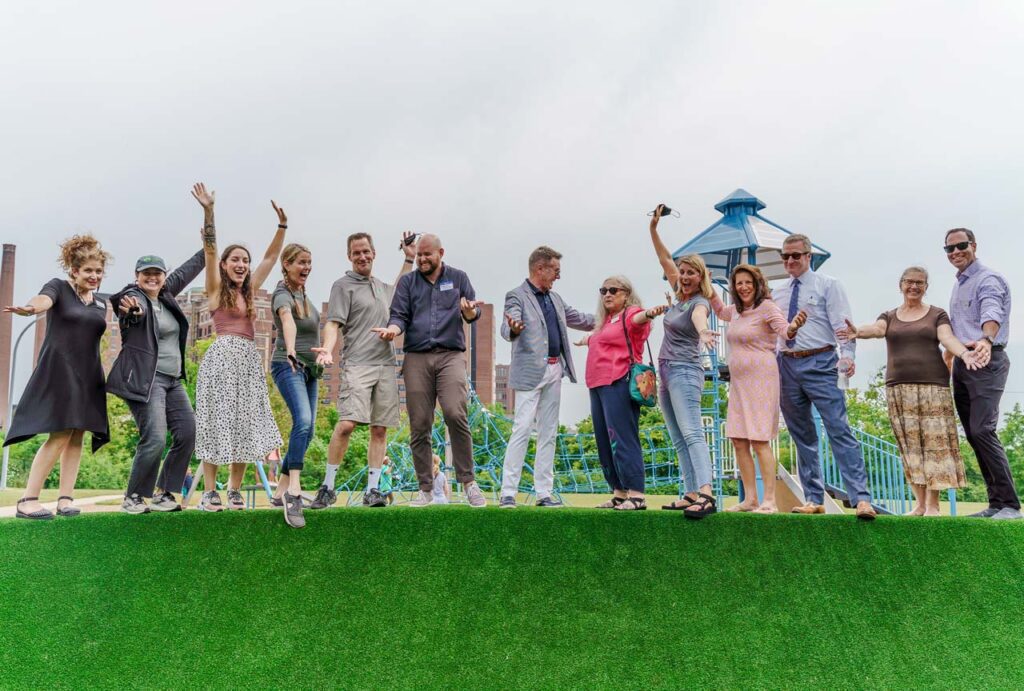 Cincinnati Parks Foundation is a 501(c)(3) nonprofit and the official philanthropic partner of Cincinnati Parks. CPF operates independently from the Cincinnati Park Board, while supporting their shared goals and priority projects. Through our Neighborhood Parks Campaign, CPF focuses on supporting parks across Cincinnati's 52 neighborhoods through conservation and programming, and to help address the system's $74 million in differed maintenance.
What does the levy do and what does it cost?
Issue 29 passed with 53% of voters approving. It is estimated to cost homeowners just $33.25 per year (per $100,000 of home value) but is in addition to a current levy which runs through 2026.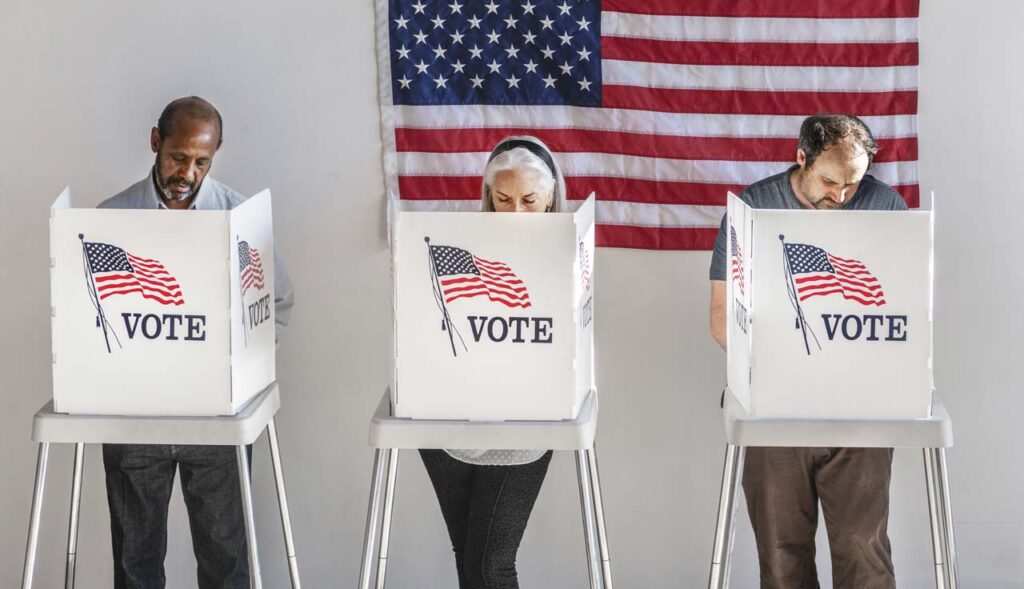 Great Parks explains the levy will "fund approximately 76% of the $101 million in critical infrastructure needs and approximately 56% of the $124 million in park improvements" for the county parks system. They explain the levy will support things like natural resource management, building repairs, playground improvements, utilities, and more.
What does the Great Parks Levy mean for Cincinnati Parks?
Ultimately, the passing of the Great Parks of Hamilton County Levy, is a WONDERFUL thing for Cincinnati and Hamilton County! However, it will not impact the amount of funding that Cincinnati Parks directly receives, and no money will go to the Cincinnati Parks Foundation.
As in many other municipalities across the nation, city revenue budgets are down, and parks typically don't receive as much funding as they need. Cincinnati Parks has over 65 miles of trails, 67 buildings, over 220,000 trees to care for, and much more.
How can you help Cincinnati Parks?
There are many ways you can help Cincinnati Parks!
Become a donor to the Cincinnati Parks Foundation

Your donations are tax-deductible and are used wherever they benefit the parks system most, from parks programming to capital projects, to underwriting general operating support.

Become a volunteer in Cincinnati Parks

Cincinnati Parks depend on support from those who use and love them! You can help by getting your hands dirty in the park, helping at special events, or even by assisting with administrative tasks – there are opportunities for everyone.

Spread the good word about YOUR Cincinnati Parks

You can be an advocate for Cincinnati Parks by teaching others about the Parks, by voicing your support of Cincinnati Parks to City administration, or by joining a Cincinnati Parks Advisory Council.