Step back in time to the rise of Art Deco — famous for roaring 20's parties, bootleggers, wildly popular jazz music, and much more. Many of Cincinnati's most iconic buildings and parks were designed and constructed in this time including Carew Tower, Union Terminal, and Eden Park's Krohn Conservatory.
The sleek, geometric lines that are the hallmark of the Art Deco movement set the tone for a generation and, today, is the theme of the 15th Annual Hats Off Luncheon, presented by the Women's Committee of Cincinnati Parks: Art Deco Afternoon, Picnic in Your Parks.
So, guys and dolls, get ready to don your 1920s attire for a revival of art, architecture, music and fashion, and picnic at your local park on October 1. You'll make a difference for years to come but an impact that's immediate — experienced right in your local community.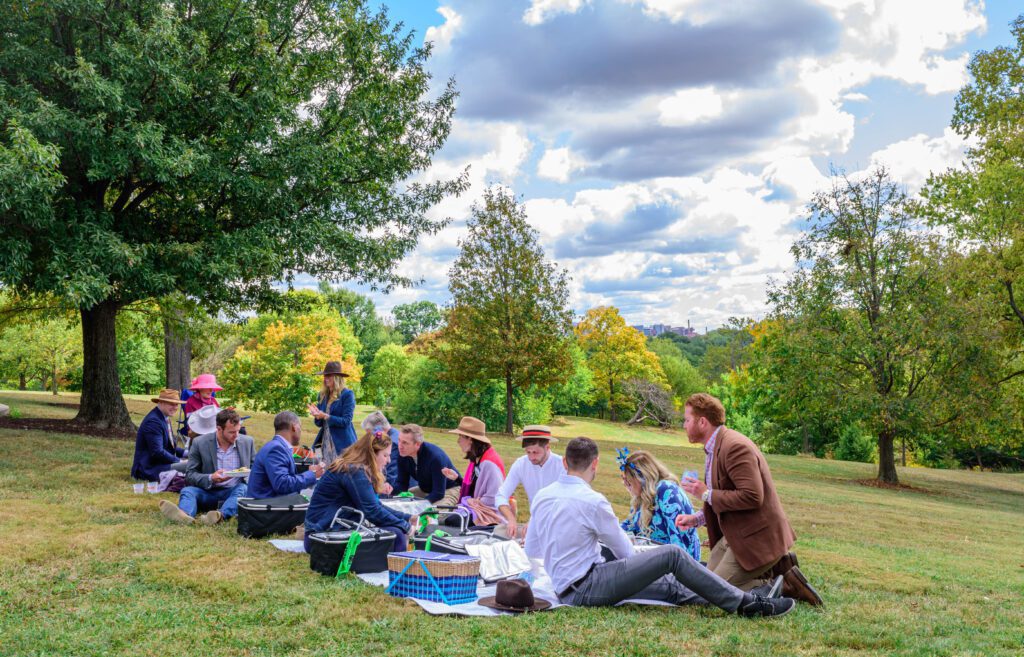 Investing in Parks benefits the City
The Cincinnati Parks Foundation was established in 1995 as a nonprofit intent on enriching the city's urban parks and greenspaces. Through the support of private citizens, park stewards, and lovers of nature, the Foundation has raised more than $100 million, as the official philanthropic partner of Cincinnati Parks.
The Hats Off Luncheon is the Cincinnati Parks Foundation's largest fundraising event benefitting the sprawling parks system in the metropolitan area. In fact, Cincinnati Parks touch all 52 neighborhoods within the city — that's more than 130 parks and greenspaces where children explore nature and families come together. A place where concerts are enjoyed, and picnics are relished — of course!
Throughout the past 26 years, the Cincinnati Parks Foundation has supported several projects that have helped revitalize many of the city's public spaces. The organization has helped create new parks along the downtown riverfront, made improvements in Burnet Woods, and is a partner of the be.well program with Cincinnati Children's Hospital — and much more.
A robust parks system helps strengthen neighborhoods and contributes to community resilience. After all, dollars invested in parks benefit everyone by improving the area around the park, increasing air quality, and inviting healthy physical activity.
And as neighbors in every corner of the nation navigated the COVID-19 pandemic, relying on staying strong for each other while 6 feet apart, safety and peace of mind was discovered in the great outdoors — at neighborhood parks.
The Hats Off Luncheon ensures the Foundation can continue to fulfill its mission of improving Cincinnati's neighborhood parks. The fundraiser supports the main initiatives of the Foundation, including conservation, accessibility for all, advocacy, and involvement.
Founded in 2007 by Helen Heekin and Debbie Oliver, the Annual Hats Off Luncheon has raised more than $4 million for the city's parks system, which is ranked among the top in the United States. This year's citywide picnic benefits local parks and will share a portion of the proceeds with the Cincinnati Recreation Commission, to provide meals for children in its before- and after-school programs.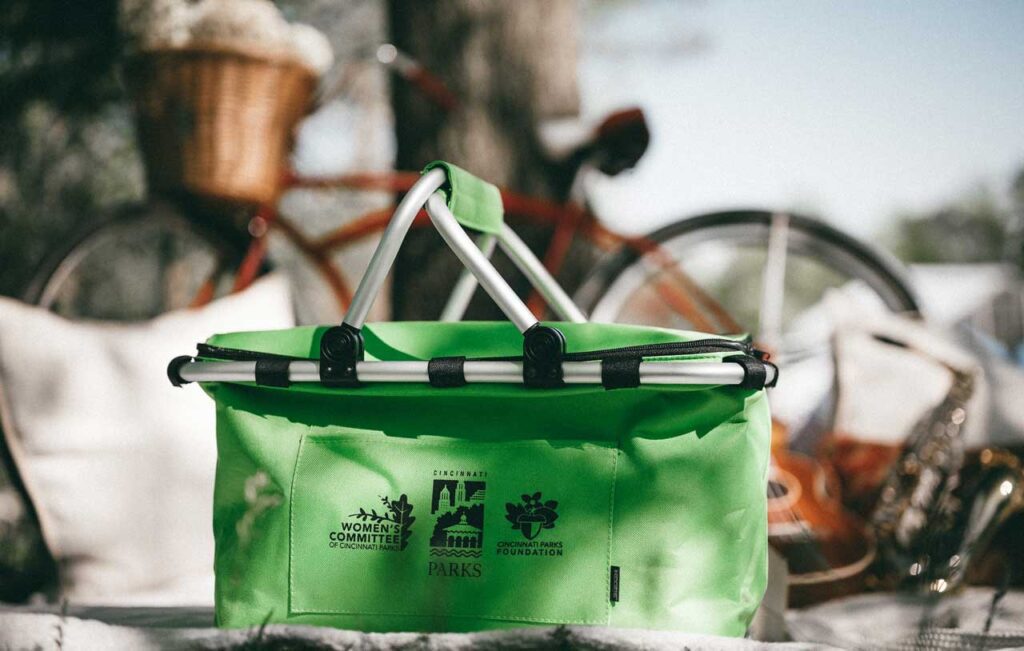 Putting on the Ritz in Parks
This year's Honorary Co-Chairs are Sheila Simmons and Ellen Sole. The duo invite all community members to pick their favorite park, gather a small group of family and friends, and take part in the community picnic: Art Deco Afternoon. New this year, ticket-holders will enjoy live entertainment at Ault Park, Burnet Woods, Mt. Echo Park, and Smale Riverfront Park while they picnic roaring 20's style.
Become a donor by purchasing tickets to support the Foundation's mission. Tickets, beginning at $175, provide donors with a collapsible, insulated picnic basket with two lunches from Eat Well Celebrations, picnic essentials, Prosecco splits with champagne flutes, and a special gift from featured milliner Abby Langdon.
Donor levels are themed by hats — from Beret to Cloche, Fedora to Top Hat, and more. Increasing donations include more picnic baskets, name recognition, logo recognition and, of course, the opportunity to make a real difference in Cincinnati neighborhoods every day.