On Saturday, October 9, 2021 the West End community celebrated the official groundbreaking for the Ezzard Charles statue in Laurel Park. This statue and plaza will honor the life and legacy of World Heavyweight Boxing Champion and favorite son of Cincinnati's West End, Ezzard Charles and will be erected in 2022. Following the groundbreaking ceremony, all enjoyed the 4th Annual Ezz Fest—the West End's arts, athletics, and music festival that celebrates Ezzard Charles' contributions to the West End's rich history.
Speakers at the ceremony included:
Andrew Pytlik, Cincinnati Parks Foundation Development Director
Linda Lee Thomas, Vice President, Cincinnati Park Board
Jan-Michele Lemon Kearney, Cincinnati Council Member
Catherine Ingram & Brigid Kelly's, Ohio State Representatives
Jenny Mobley, Deputy Director, Cincinnati Parks
Tia Brown, Seven Hills Neighborhoods Houses
Mark Jeffreys, go Vibrant & Cincinnati Parks Foundation Board Member
Andrew VanSickle, Board Member, Cincinnati Parks Foundation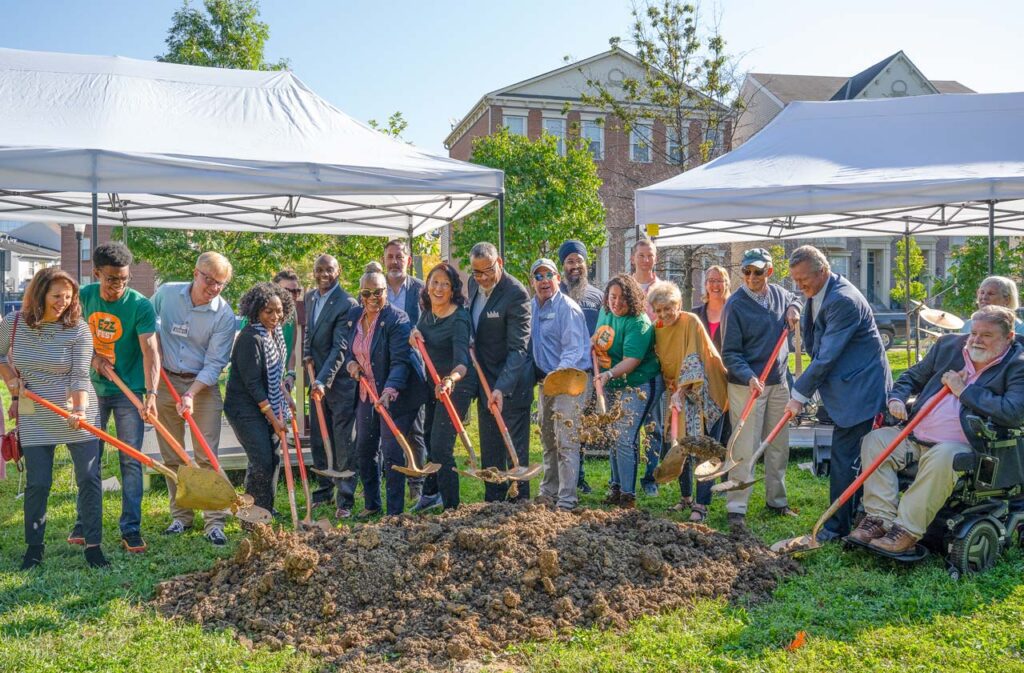 ABOUT EZZ FEST
Ezz Fest was started in 2018 as a community celebration. It is hosted by The Seven Hills Neighborhood House, West End Community Council, Cincinnati Parks, and the Cincinnati Parks Foundation. Participants enjoy a community picnic, live music, boxing activities, a family fun area with face painting and bounce houses, local vendors, t-shirt screen-printing, and beer for purchase from MadTree Brewing.
Ezz Fest Sponsors:
Seven Hills Neighborhood Houses
Cincinnati Parks Foundation
Cincinnati Parks
FC Cincinnati
The Maschmeier Boys and Girls
ABOUT THE EZZARD CHARLES STATUE
Through the generosity of the Carol Ann and Ralph V. Haile, Jr. Foundation—as well as several other community partners—the bronze statue and plaza commemorating the life and legacy of Cincinnati's World Heavyweight Boxing Champion, Ezzard Charles, will soon be realized in the heart of the West End.
The statue is to be erected within Laurel Park along Ezzard Charles Drive in the West End of Cincinnati. Local artist John Hebenstreit, known for the Black Brigade monument in Smale Riverfront Park, began sculpting the 13-foot statue of Ezzard Charles in 2017. CHAATRIK Architecture & Urban Design is designing the plaza.
The Ezzard Charles statue project prompted a revitalization of Laurel Park, including the sculpture, the planting of over 100 new trees, the installation of benches, wayfinding signage, a progressive web application (app) and fitness routes, free public WiFi, and an accessible plaza for all to enjoy.