The Hats Off Luncheon presented by the Women's Committee of Cincinnati Parks, the Cincinnati Park Foundation's signature event and largest fundraiser of the year, was back in person this year and better than ever before. The theme of this year's event, which was held at the John G. and Phyllis W. Smale Riverfront Park, was Fall in Love with Parks. And we can assure you, we definitely did.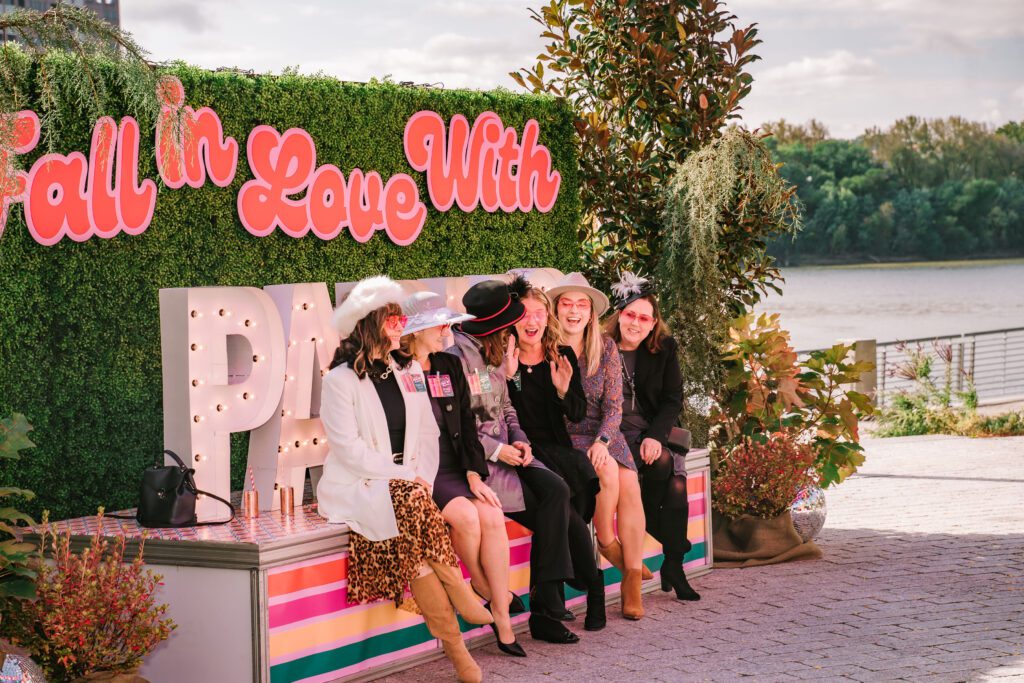 This fundraiser ensures we can continue to fulfill its mission to improve Cincinnati's neighborhood parks by preserving green space, improving accessibility for all, and coordinating special projects, from tree plantings to park expansions. Proceeds from The Hats Off Luncheon are used wherever they benefit our parks most, from parks programming to capital projects, to underwriting general operating support. For the third year in a row, this year's event also provides support for the Cincinnati Recreation Commission.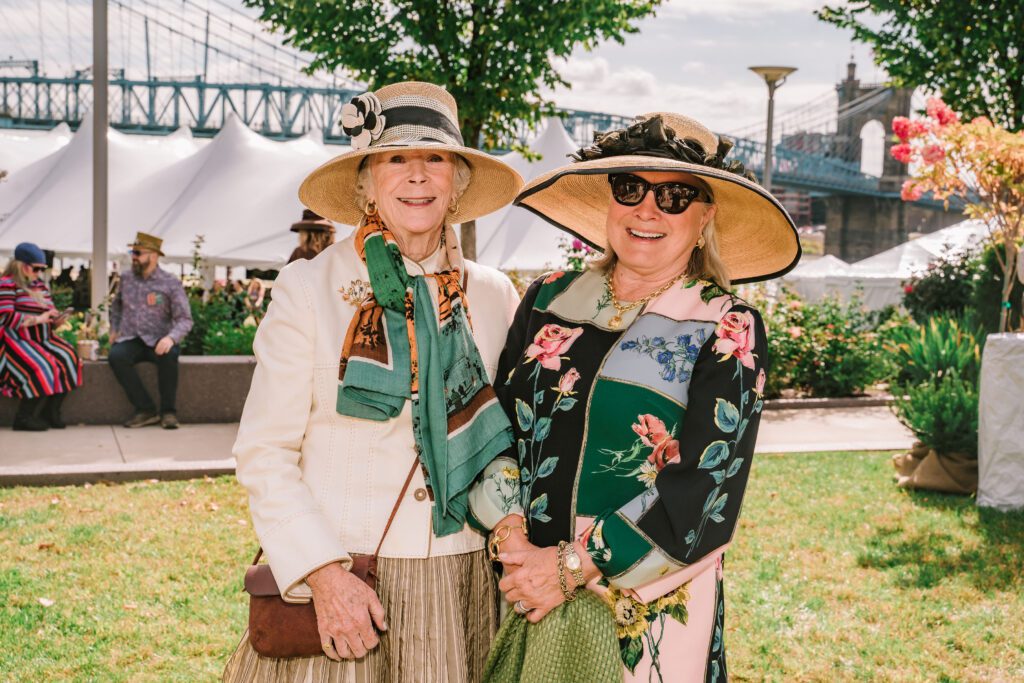 Modeled after the Central Park Conservancy event in New York City, Cincinnati's Hats Off Luncheon was founded in 2007 by Helen Heekin and Debbie Oliver. Over the past 16 years, it has raised more than $4 million for the city's park system, which in 2022 was ranked fourth best in the United States by the Trust for Public Land. Each year, roughly 1,000 attendees look forward to donning hats that would be the envy of any Kentucky Derby event, and filling Smale Riverfront Park with a cheerful celebration that includes a champagne reception, gourmet lunch, and the presentation of the Phyllis W. Smale Award.
This year's celebration was chaired by Deana Taylor and Brian L. Tiffany, along with committee chairs, including Lisa Dir, Volunteer and Logistics chair; Rosemary Schlachter, Sponsorship chair; Chrissie Blatt; Decor and Entertainment chair; and Linda Holthaus, Host chair.
The event culminated with the presentation of the Phyllis W. Smale Award, which this year recognizes Groundwork Ohio River Valley (Groundwork ORV), a nonprofit organization on a mission of regeneration, improvement, and management of the physical environment by developing community-based partnerships that empower people, businesses, and organizations to promote environmental, economic, and social well-being.
This event is a fundraiser, but also a celebration of the many projects and programs that continue to elevate and improve our 130 parks and greenspaces throughout all 52 Cincinnati neighborhoods. Plans for next year's event are already underway–as well as for the exciting projects and programs that the event will help fund. Be sure to follow Cincinnati Parks Foundation on Instagram so you're among the first to know the date and theme of our 2023 event.