ABOUT US
Our story began in 1995
Cincinnati Parks Foundation is a 501(c)(3) nonprofit and is the official philanthropic partner of Cincinnati Parks. Incorporated in 1995, the Foundation grew out of a legacy of park advocates that began over a century ago. We carry on the work of ordinary citizens taking action to establish and protect Cincinnati's parks. We enrich Cincinnati's top-rated urban parks and programs through the support of private citizens, park lovers, stewards of nature, and conservationists. MORE ON OUR HISTORY MEET OUR LEADERSHIP
Our Mission
Is to build broad-based private/public partnerships that support the conservation and enhancement of our city's parks and greenspaces through education, advocacy, and fundraising.
Transparency and Excellence
Since our founding in 1995, we have raised over $100MM for YOUR Cincinnati Parks. When you make a donation, we take the responsibility of stewarding your gift seriously, putting transparency and accountability first. We are a 4-star rated charity by Charity Navigator and hold the Platinum Seal of Transparency by GuideStar, both of which are the highest possible rankings for transparency and accountability. Additionally, Cincinnati Parks Foundation is an Accredited Charity by the Better Business Bureau.
Neighborhood Parks Campaign
Our Neighborhood Parks Campaign is focused on the vitalization, improvement, and programming of Cincinnati Parks, spread across neighborhoods throughout the city. Parks and programming are selected based upon the Cincinnati Parks' 2007 Master Plan, immediate need, and a cultural enhancement to the system.
ENHANCEMENT / WEST END
Project includes the design, development, and programming of an Ezzard Charles statue and plaza in Charles' namesake park, plus free programming and urban canopy expansion, in what was previously known as Laurel Park.
CONSERVATION / CITY-WIDE
We support Cincinnati Parks' Fall ReLeaf Program to help plant 1,000 trees in homeowner's lawns and CPS schools to expand the urban tree canopy.
PROGRAMMING / CITY-WIDE
This partnership with Cincinnati Children's Hospital provides free, year-round seasonal programming to get children with disabilities and their families active outdoors in neighborhood parks.
ENHANCEMENT
MT. AIRY / WESTWOOD
Projects include new accessible play equipment and the addition of the CORA mountain bike skills course.
CONSERVATION / CITY-WIDE
New this year, CPF is supporting volunteer crews of "obLITTERators" once a month to remove litter from different Cincinnati Parks.
PROGRAMMING / CITY-WIDE
Our grants support Cincinnati Parks Advisory Council led family-friendly, accessible programs. These neighborhood events include outdoor movie nights, silent discos, live theater, and more!
ENHANCEMENT
DOWNTOWN / RIVERFRONT
We are working to revitalize pavement into an event lawn, gardens, and tree groves as the next steps to complete Smale Riverfront Park.
CONSERVATION / AVONDALE
Continuing the multi-year tradition of plantings at Mt. Storm, Laurel, and Inwood Parks, we again join MadTree Brewing to plant trees at MLK Park.
PROGRAMMING / CITY-WIDE
This partnership with Luke5Adventures offers free adaptive hiking opportunities with the use of a special all-terrain wheelchair. The program occurs in several neighborhood parks.
OUR SUCCESS OVER THE YEARS
Cincinnati Parks Foundation has a long legacy of important projects which have helped improve and reshape Cincinnati Parks. Below is a list of just a few of our favorite successful projects to give you a taste of the work we are doing in your Parks. These projects and programs were made possible through community partnerships and many generous donors, to whom we are grateful for.
Restoration and Enhancements
AULT PARK GARDENS ENDOWMENT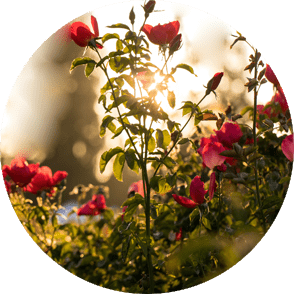 CPF stewarded a $1M gift for the Ault Park Gardens. This gift permanently endows a seasonal Cincinnati Parks laborer position, enhances the historic rose gardens, and planted various native pollinators. (2019)
BELLEVUE HILL TRAILS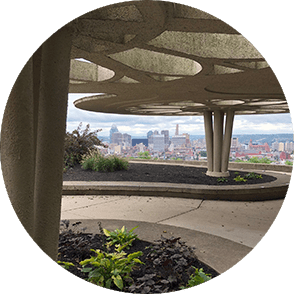 CPF stewarded a $60,000 gift that supported trail restoration and improvements throughout Bellevue Hill Park. (2019)
COMISAR OVERLOOK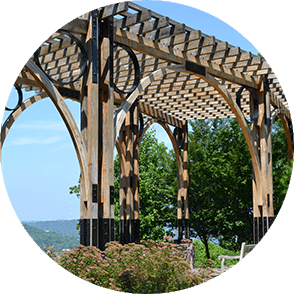 CPF stewarded a gift for the beautiful Comisar Overlook at Alms Park. The Overlook's pergola sits on the hillside, above Columbia Parkway, where the Ohio River can be seen. It is a beautiful spot, a favorite for gatherings and weddings.
DIGGS FOUNTAIN AT BURNET WOODS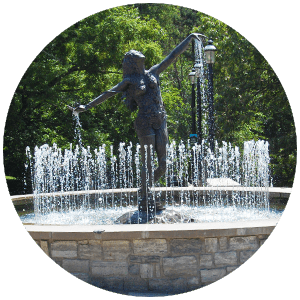 CPF raised the funds for the O'Brien Diggs III Plaza and garden area at Burnet Woods on the corner of Clifton and Ludlow. The fountain features the statue of a woman with arms outstretched and is as iconic as the neighborhood it inhabits. (2002)
DORIS DAY DOG PARK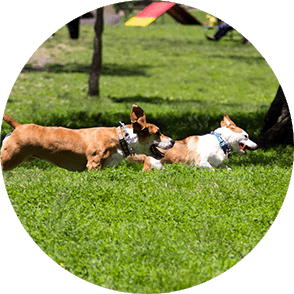 CPF secured the funding to support the design and development of the Doris Day Dog Park, one of the first dog parks within Cincinnati Parks. (2010)
FRENCH PARK TRAILS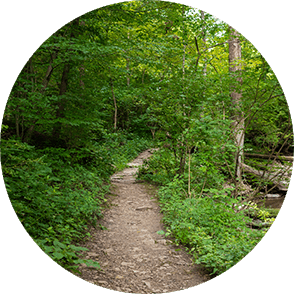 CPF stewarded a gift to revitalize all of the trails in French Park, including the construction of new bridges and steps, and the reopening of trails once closed due to fallen trees, debris, and erosion. (2019)
Hyde Park Square Revitalization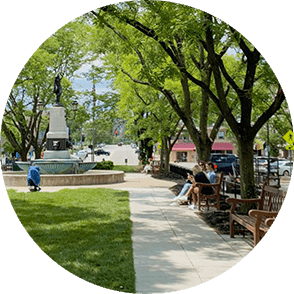 CPF with the Cincinnati Park Board and private donors, invested $150,000 in the renovation of the Center Island Park in Hyde Park Square. Improvements included widened accessibly sidewalks, A new perimeter fence and backless benches are installed to improve pedestrian safety, and refurbished landscaping. (2020)
MICKEY KAPLAN GARDEN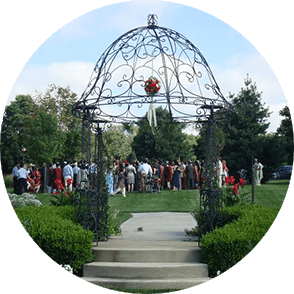 CPF stewarded a gift to build the Mickey Kaplan Garden and Gazebo at the French House in French Park. This garden and gazebo serve as a beautiful setting for weddings and events. (2005)
SMALE RIVERFRONT PARK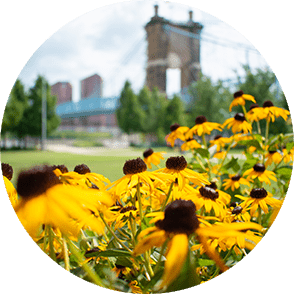 CPF raised 40 million dollars that supported the planning and development of the John G. and Phyllis W. Smale Riverfront Park. This 23-acre park transformed Cincinnati's once cement-covered riverfront into a lush oasis. (2012)
TERRY K. CRILLEY FAMILY PLAYGROUND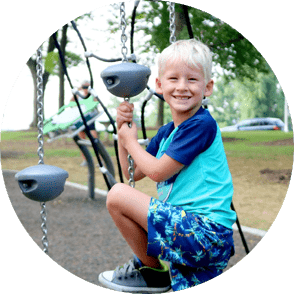 CPF stewarded a gift to replace a 17-year old playground in Alms Park. The state-of-the-art playground features the beautiful Shadow Play TriRunner, which makes children feel like they're flying. (2018)
TOM JONES COMMONS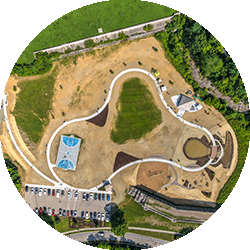 CPF stewarded gift from Tom Jones for the renovation of the lower reservoir in Eden Park. In line with the 2007 Cincinnati Parks Master Plan, the Commons features a paved loop, a shelter, a natural playscape, interpretive signage and more. (2021)
TRAILSIDE NATURE CENTER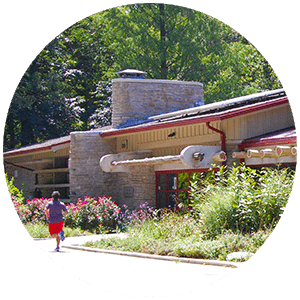 CPF stewarded gift for the renovation of Trailside Nature Center. This project later included the investment in a new planetarium projector, replacing the Spitz Model A1 from the 1950s. (2006/2019)
Conservation Projects
BURNET WOODS MEMORIAL GROVES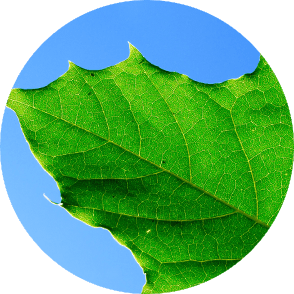 CPF supported the planting of 75 trees in Burnet Woods in honor of Louise Dieterle Nippert and later through the Gamstetter Grove. (2019)
INVASIVE SPECIES REMOVAL AT LITTLE DUCK CREEK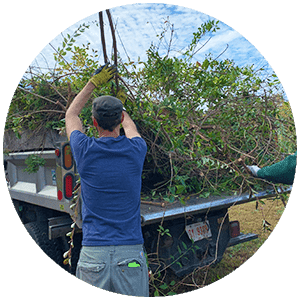 CPF leveraged a gift to match state funding to remove invasive species with Drake Park, Little Duck Creek Park, and Bramble Park. (2019)
MT. STORM TREE PROJECT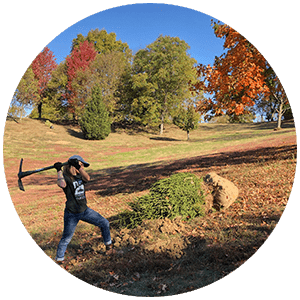 CPF raised the funds to support the planting of over 100 trees in Mt. Storm Park. The landscape design was based off of Adolph Strauch's original historic design. (2019)
FALL RELEAF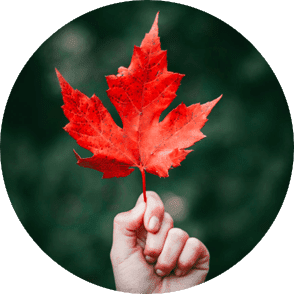 For over two decades and with over $350,000, CPF has supported the Cincinnati Parks Fall ReLeaf Program. Through this program, Cincinnati property owners can get a free tree to plant in their yard.
TREE AND BENCH PROGRAM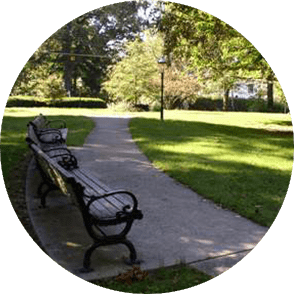 For more than 20 years, CPF has fostered thousands of dollars in individual gifts as part of the Tree and Bench Program. Hundreds of trees have been planted throughout your Cincinnati Parks as a result.
Programming
BE.WELL WITH CHILDREN'S HOSPITAL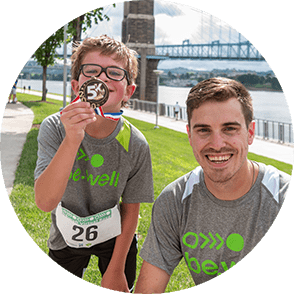 This partnership with Children's Hospital provides year-round seasonal programming to get terminally ill children, children with disabilities, and their families active outdoors. (2020)
BLINK FESTIVAL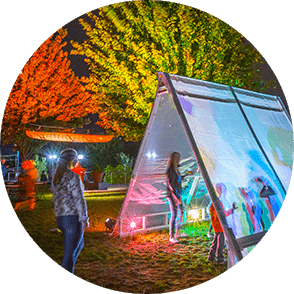 BLINK is one of the largest light, art, and projection mapping events in the nation. In 2017 and 2019, CPF supported the installations "Magic of Cincinnati Parks" and "Cincinnati Parks Urban Campsite".
CPAC GRANTS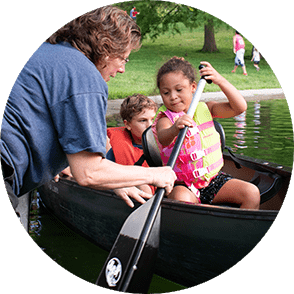 CPF is proud to support Cincinnati Parks Advisory Councils with programming grants that support community programming across Cincinnati. (2018/2019/2020)
COCKTAILS & CROWN JEWELS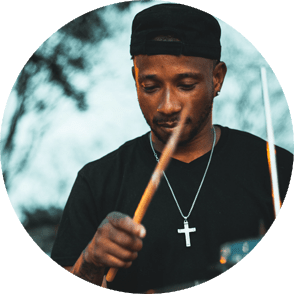 CPF presented three years of the Cocktails & Crown Jewels summer-long music series featuring local and regional jazz musicians in Smale Riverfront Park. (2015-2017)
EVERYBODY IN MT. AIRY
CPF partnered with Cincinnati Parks and Luke5Adventures to bring an adaptive hiking program to Mt. Airy Forest for people with disabilities of all ages (2021).
Stevenson Sister's Scholarships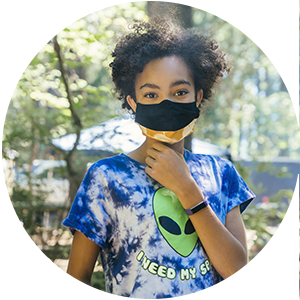 This scholarship program, in honor of Erin Morris, provides $3,500 annually in scholarships to send low-income children to Cincinnati Parks' Explore Nature summer camps.
Accessibility Projects
BETTMAN NATURE PRESERVE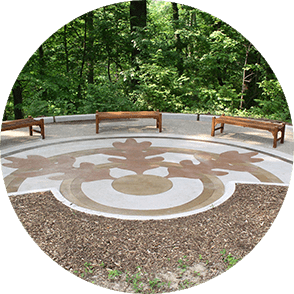 CPF raised funds to support the design and development of paved, accessible walkways at Bettman Nature Preserve that is located beside a long-term care facility, the Beechwood Home. (2007)
BETTY GALE GARDEN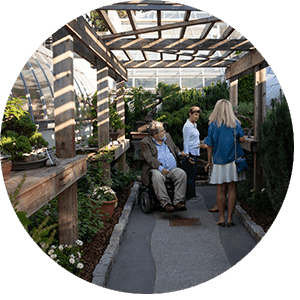 CPF stewarded a gift that reopened a long-closed section of Krohn Conservatory, the Betty Gale Garden. The garden was made fully accessible with a new, level concrete walk and adjusted inlets. (2019)
EDEN PARK HEALTHY WALKS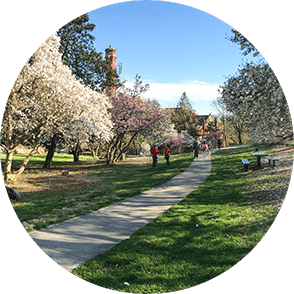 CPF raised the funds to install an accessible paved path from Mirror Lake at the Gazebo, through the Hinkle Gardens, and with connectivity to Krohn Conservatory. (2006)
EVERYBODY'S TREEHOUSE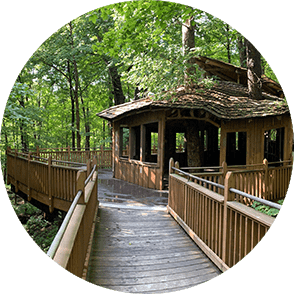 Everybody's Treehouse in Mt. Airy Forest is universally accessible and allows everyone, regardless of ability to experience the forest's canopy. (2006
PNC GROW UP GREAT PLAYGROUND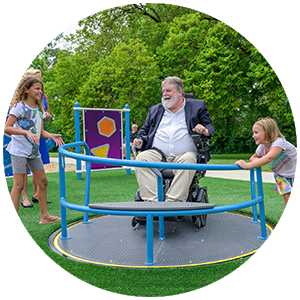 CPF stewarded a gift from PNC Bank to replace a 20-year old playground in Inwood Park. The playground is universally accessible and was designed with input from local children, the Mt. Auburn Community Development Corp., and Inclusion and Accessibility experts from Children's Hospital. (2021)
VIETNAM VETERANS MEMORIAL GARDEN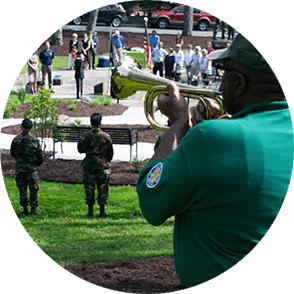 CPF fostered a gift to add a memorial garden to the Vietnam Veterans Memorial in Eden Park. The new garden features an accessible pathway and serves those who suffer from PTSD. (2019)
BOARD OF DIRECTORS
Cincinnati Parks Foundation's Board of Directors are philanthropic-minded professionals that help build broad-based partnerships supporting the conservation and enhancement of our city's parks and greenspaces.
EXECUTIVE COMMITTEE
Daniel D. Vogelpohl, President
Director since 2012 • Dan is a Principal at Wealth Dimensions Group. His hobbies include golf, scuba diving, skiing, paddle tennis and running. He has given back to his community through his involvement with Big Brothers Big Sisters, American Heart Association, Dan Beard Boy Scouts, Ohio Prevents Blindness and The Leukemia Lymphoma Society. He is married to Isla, and father to Isabella, George and Charlie.
Brian L. Tiffany, Vice President
Director since 2018 • After 30 years in banking and 20 years as a real estate development consultant and past President of the Over-the-Rhine Chamber of Commerce, Brian L. Tiffany is now in his 10th year as licensed real estate professional with Coldwell Banker Realty. Brian leads the Tiffany Collective, specializing in the sale of Luxury Residential, Investment and Commercial Real Estate. The Tiffany Collective has obtained the Certified International Property Specialist designation as an added level of expertise as our city strives to become a more welcoming, culturally inclusive destination. Brian most recently has also obtained the Certified Luxury Home Specialist designation and has also been certified with an At Home with Diversity designation. Currently Brian also serves as a Public Relations Chair for the Cincinnati Opera Board, is founding member of and local chair and District Delegate of the LGBTQ+ Alliance, a professional real estate group of LGBTQ individuals and their allies dedicated to Fair Housing, Diversity and Inclusion advocacy throughout the US, and has served as a member of the Cincinnati Area Board of Realtors Diversity, Equality and Inclusion Committee.
Cynthia Henderson, Treasurer
Director since 2016 • Cynthia is Vice President – Institutional Senior Portfolio Manager at Fifth Third Bank. She attended Miami University, was in Leadership Cincinnati Class XXXIII and has done work for the Fund Evaluation Group. Cynthia was past Co-Chair of the Hats Off Luncheon in 2014 and 2015. She has dedicated her time to serving on the boards of the American Red Cross, Miami University Foundation, Cincinnati Ballet, 4C for Children, Junior League and the Executive Council of the Women's Leadership Council of the Tocqueville Society of United Way. Cynthia's tortoise is on Carol Ann's Carousel down at Smale Riverfront Park.
Deana Taylor, Secretary
Director since 2019 • Deana is the Vice President of Human Resources for 3CDC. She is a Women's Committee member and has served on Hats Off Luncheon Committee for 2 years. Prior to joining 3CDC, she received an associate's degree in Information Technology, a Bachelor's Degree in Human Resources Management and a Master's Degree in Labor and Employment Relations, all from the University of Cincinnati. Deana also earned a Juris Doctor (JD) degree from Northern Kentucky University's Salmon P. Chase College of Law, and is certified as a Professional in Human Resources (PHR) and SHRM-CP.
Lisa Diedrichs, Director-At-Large
Director starting in 2020 • Lisa enjoys helping clients with entity formation and financing, operating agreements, contract review, intellectual property advice, commercial lease agreements and real estate issues, hiring and firing, policies and procedures, and day-to-day operational issues. In her role as a litigator, Lisa has been involved with a wide variety of corporate disputes involving matters such as real estate contracts and zoning, evictions, breach of contract, shareholder disputes, fraud, embezzlement, non-compete, trade secrets, intellectual property, state agency investigations, probate and many more. Prior to her career in law, Lisa studied abroad through programs offered by the London School of Economics and New York University in Florence, Italy. She worked as an intern for Congressman Rob Portman and Member of British Parliament, Paul Burstow. She also worked for the Hamilton County Republican Party and was active in local politics. A native of Wyoming (the Cincinnati suburb), Lisa and her husband Josh live in Columbia Tusculum with their children Kate and Jack. Lisa's grandparents, John and Phyllis Smale were great supporters of Cincinnati's Park System, and Lisa has continued that tradition as an avid supporter of Smale Riverfront Park and Cincinnati's other parks and greenspaces. She is a founding member and current Co-Chair of the Women's Committee of Cincinnati Parks, and has served as a committee member for the Hats Off Luncheon since 2008.
Fay Dupuis, Director-At-Large
Director starting in 2014 • Fay is an attorney with five decades of legal experience. She served for 12 years as the City Solicitor of Cincinnati before entering private practice with a municipal bond firm. Currently she consults with local governments on organizational management. She earned her bachelor's degree from Duke University and a Juris Doctor from the University of Cincinnati. She has been an active volunteer in many cultural and civic organizations, most recently with the UC College of Law Board of Visitors, the Cincinnati Art Museum docents, the Clifton Cultural Arts Center and the YWCA. She has been honored by the YWCA as a Career Woman of Achievement and by the American Society for Public Administrators with the ASPA Career Achievement Award. Fay lives in Clifton with her husband, Tom, has two grown children and enjoys traveling, painting and taking her grandchildren to play in our parks.
Harry Kangis, Director At-Large
Director since 2016 • Harry is the Founder of One Page Solutions, a strategic planning consulting firm. He is a Procter & Gamble retiree, where he was President of Millstone Coffee, a previous Senior Executive of Nutrition Technology Corp. and the VP of Marketing at Kenner Toys. He is a graduate of Williams College and Wharton's MBA program. Harry is a life-long conservationist, having been the Chair of the Ohio Nature Conservancy Board, a 40+ year member of the Cincinnati Nature Center, and has completed a 15-year quest with his wife to hike in and photograph all of the U.S. Scenic National Parks. He has significant non-profit board experience in Cincinnati, including President of the Cincinnati Chamber Orchestra, Board Chair of Summerfair, Inc., a Cincinnati Ballet Director, and Vice Chair of Episcopal Retirement Homes. Harry is married to Dr. Julia Hawgood and has two children, Megan and Jonathan, and five grandchildren
Mary Jo Bazeley
Director since 2015 • Mary Jo has been an active supporter of the Parks in many capacities. She is the founder of the Rapid Run Advisory Committee and has chaired the Green Up Day at Rapid Run for 30 years. Within the Cincinnati community, Mary Jo has been involved on the boards of Invest in Neighborhoods, Clifton Town Meeting and West Price Hill Community Council. Mary Jo lives with her husband, Fritz, and has four grown children, Odin, Joe, Jessica and Charles. She enjoys gardening.
Michael Betz
Director starting in 2021 • Michael Betz is a nine-year Cincinnati transplant, Northern Ohio native. He moved to the Queen City after spending nearly a decade in Louisiana, where he was heavily involved in numerous non-profit organizations chairing ArtMelt, Louisiana's Largest Juried Art Show in Baton Rouge, and White and Black Linen Nights in New Orleans. Michael is a marketing executive and has worked with numerous brands throughout his fifteen-year professional career including Goodyear Corp, Whole Foods Market, Gannett Corp. in addition to owning and selling his own Marketing Agency. While at Gannett, Michael joined The Enquirer and Cincinnati.com's staff where he ran external relations (Marketing, Communications, Community and Government Relations), growing into a regional leader for Gannett and ending his stint as a Marketing Executive for the USA Today Network growing audiences, brand, and working with hundreds of non-profits with Gannett's Charitable arm. In 2019, Michael went to lead the Internal and External Marketing arm at Division's Maintenance Group (Brand, Marketing, Digital, Community, Media, and Government Relations). After a year with DMG, Michael was named an equity partner at DMG with their recent strategic partnership with Roark Capital Private Equity Company. DMG went from $259 million to $400 million from 2019-2020.
Michael is board member of Artswave, member of the 50 for The Cincinnati Contemporary Arts Center, co-chaired Artworks Secret's fundraiser from 2017-2019, participated and won top fundraiser for the Cincinnati Arts Association Dancing with the Stars in 2019 and is slated to judge the program for 2020. Michael has been a top fundraiser for the Human Rights Campaign, American Heart Foundation, and the American Cancer Society. Michael was a member of the Artswave YP committee from 2015-2017, Cincinnati Chamber Hype in 2013. Michael attended The University of Toledo for Undergraduate and The Ohio State University, Boston College, and Purdue University for graduate studies.
Susan Brenner
Director starting in 2022• Susan is originally from North Carolina and has lived in Cincinnati for over 25 years. Susan served on the Cincinnati Jewish Federation Board and Hillel Student Center Board. She also co-chaired and volunteered events with Jewish Family Service and Lion of Judah Division. Susan is currently on the Holocaust and Humanity Board and the Jewish Cemeteries of Greater Cincinnati Board. Before living downtown, Susan lived in Wyoming. She chaired the Wyoming Youth Service Pancake Breakfast for 9 years and was a volunteer for the Wyoming Art Show. She was also active in the Parent Teacher Association. In her spare time, she enjoys being with her family, traveling, taking walks, and playing cards.
Jon Bresnen
Director starting in 2020 • Jon, as a senior wealth advisor, provides customized investment and wealth management solutions to individuals. He has particular experience in helping clients transition to retirement and generating retirement income from various asset and income sources. Prior to joining Mariner Wealth Advisors, Jon held several positions at Fifth Third Bank. Most recently, he was an officer and equity analyst responsible for stock selection in the industrials and information technology sectors. Prior to that, he was an external manager research analyst responsible for building the buy list of investments for private bank and institutional clients. As an associate portfolio manager, he worked with senior portfolio managers on high-net-worth client relationships to establish strategic asset allocations consistent with the investment policy statement. Jon has over ten years of experience in the financial services industry, is a Chartered Financial Analyst (CFA) charterholder, a member of the CFA Institute and CFA Society of Cincinnati. He graduated Magna Cum Laude from Ohio University with a Bachelor of Arts degree and business administration minor. Jon is a board member at UpSpring, a non-profit exclusively focused on the educational needs of homeless youth and children in the Greater Cincinnati area, a member of the Cincinnati Parks Foundation Investment Committee and the Cincinnati Parks Foundation Emerging Leaders group.
Kelly Brown
Director starting in 2020 • Kelly draws on a nearly 15-year career in marketing and general management at Procter & Gamble, where she built iconic brands such as Ivory, Joy and Mr. Clean (as well as Procter & Gamble's corporate brand), worked closely with many of the nation's top retailers, and led innovative new approaches to corporate branding, recruiting, and talent development. After leaving Procter & Gamble, Kelly immersed herself in corporate and organizational governance, serving on the Boards of Opal Foods, Central Valley Eggs, Cornell University, The Cincinnati Ballet, The Cincinnati Zoo Foundation, the Junior League of Cincinnati and Cincinnati Children's Hospital Foundation. Kelly lives in Cincinnati, Ohio, with her husband Tim and their children Sarah Grace, Caroline and Henry where she advises clients, volunteers, and enjoys cheering on her children in their various artistic and athletic endeavors.
Kevin M. Bruegge
Director starting in 2021 • Kevin is a principal partner of The Evelo|Singer|Sullivan Group, a Barron's topranked Private Wealth Advisory Team. Kevin and his team focus exclusively on working with families of substantial wealth with sophisticated investment and financial planning needs. Kevin is among the country's top private wealth advisors. On Wall Street named him one of the nation's elite wealth advisors in its "Top 40 Advisors Under 40" list (2017 – 2020). Forbes named Kevin to its 2020 "Best-in-State Wealth Advisor" list, and ranked him No. 8 in the nation out of the nearly 20,000 advisors on its 2019 "America's Top Millennial Advisors" list. Notably, Forbes named Kevin the #1 Next Generation Wealth Advisor in the state of Ohio in 2019.
Kevin graduated Magna Cum Laude from Ohio University with a BBA in Economics and Finance, and earned his MBA from Xavier University. Kevin is currently a board member with The Salvation Army and serves as Chair of the Marketing Committee. Kevin is a past board member of the USO Tribute Cincinnati.
Jennifer Buchholz
Director starting in 2020 • Jennifer is a marketing communications professional, consulting with several local businesses. She served as the Co-Chair for the 2019 Hats Off Luncheon and as the Decor Co-Chair for the 2017 and 2018 events. Jennifer serves on the board of the Association of Volunteers, a fundraising auxiliary for Cincinnati Children's Hospital, and chairs the communications committee for the group's annual event, Design Cincinnati. She's an active volunteer in her neighborhood and with her children's schools. She is married to Craig and has three children, William, Carter and Charlotte.
Madeline Caldemeyer
Director starting in 2021 • Madeline is a Lead Product Manager at 84.51º where she is focused on the Customer Insights Interaction Strategy. Prior to her career in Technology, Madeline graduated from Occidental College with a Bachelor of Arts in Economics. She spends her free time cooking, traveling, playing tennis, and loves a good happy hour. Madeline is the Alumni Association Vice President for the Seven Hills School, a Founding Women's Committee Member, a previous Chair of the Emerging Leaders, and served as a Hats Off Luncheon Co-Chair with her mother and sister in 2016.
Carrie Carothers
Director starting in 2020 • Carrie Carothers enjoys being an active volunteer in her community. She served on the board of her local PTO as Vice President and President. Additionally, she serves on the board of the Association of Volunteers, a fundraising auxiliary for Cincinnati Children's and is a past chair of their annual event, Design Cincinnati. Carrie has held leadership roles for the Cincinnati Parks Foundation, serving as a Hats Off Luncheon decor committee co-chair for two years before ultimately co-chairing the event in 2019. After practicing law in Chicago for several years, Carrie returned to her hometown of Cincinnati in 2006 and currently lives in Terrace Park with her husband JJ and their three children Graham, Simone and Stefan. She believes in the power of positive thinking and plans to bring that spirit to work with her on the board.
Sarah DeDiemar
Director since 2018 • Sarah DeDiemar is the Marketing Director at Myriad Neuroscience (formerly Assurex Health), working on the GeneSight brand. She received her bachelor's degree from Ohio University and her master's degree from Xavier University. Sarah has been a member of the Cincinnati Parks Foundation Emerging Leaders committee since 2014 and the Cincinnati Parks Foundation board since 2018. In 2020, she will take on additional responsibility as the Marketing Chair for the board. Sarah lives in Amberley Village with her husband Kyle, owner of Everything Outdoors, her two dogs, Scarlett & Presley, and cat, Jerry.
Joseph H. Evelo
Director starting in 2020 • Joe joined Merrill Lynch in 1975. Realizing affluent families' needs extended well beyond picking stocks and bonds, Joe sought out to build the "go-to" team for a more comprehensive approach to private wealth. Trailblazers of the rising trend of total wealth management, today, the Evelo/Singer/Sullivan Group is a nationally recognized private wealth advisory team; advising individuals and families on all facets of their financial wellbeing and managing more than $5 billion in assets. Joe has earned national recognition as a leading financial advisor. His industry accolades include being named for seven consecutive years a Barron's Top Financial Advisors, notably being named the #1 advisor in Ohio from 2013 – 2015. Additionally, Joe was named a Top Wealth Advisor by the Financial Times in 2014 and Worth in 2004, 2005, 2007 and 2008. Active in the Greater Cincinnati community, Joe serves on the board of the Cincinnati Parks Foundation. He is a former board member of St. Vincent DePaul, The Boys & Girls Clubs of Greater Cincinnati, The Salvation Army, Catholic Inner-city Schools Education Fund (CISE) and Boys & Girls Hope. Joe splits his time between Cincinnati, Ohio and Naples, Florida.
Susan Abernethy Frank
Director since 2014 • Susan is a former Public Relations/Fashion Director and 2011 Enquirer Woman of the Year for volunteerism at the Freedom Center and with numerous inner city outreach programs. Susan has volunteered with the Cincinnati Youth Collaborative, Winners Walk Tall in Cincinnati's inner-city schools, Planned Parenthood of Southwest Ohio, The Terrace Park Historical Society, The Wellness Community and the East Row Historic District in Newport. She is married to John Frank and has two children, W. Scott & Molly.
Dean Gregory
Director since 2019 • Dean is the proud owner of the Montgomery Inn. He served as a Foundation Trustee in the past, and has been the Chair of the Dean Gregory Golf Classic (previously the Friends of Parks Golf Outing) for the last 10 years. Dean is active in the community with both the Hoxworth Blood Center and USO.
Aric A. Hassel
Director since 2015 • Aric is the Senior Vice President of Commerce Bank. Within the community, he serves as President of the Cincinnati Chapter of the Association for Corporate Growth, in addition to volunteering with the Catholic Inner-City Schools Education Fund and St. Vincent DePaul Charitable Pharmacy. Aric lives with his wife, Beth, and their three children, Ava, Henry and Louis.
Lucy Hodgson
Director since 2018 • Lucy owns her own consulting firm. She worked formerly as Associate Director of Global Procter & Gamble Communications- leading the "Thank You, Mom" Campaign for the Olympics in 2012. Lucy studied at The University of Oxford. She is trilingual, speaking French and Spanish. Lucy has volunteered with ArtsWave and is an Assistant Teacher at United Business Institutes.
Kevin Hoskins
Director starting in 2020 • Kevin F. Hoskins practices in the firm's civil litigation, employment & labor and administrative law sections. His practice focuses on cases involving business disputes, zoning issues, product liability claims, and job-related claims, such as Title VII discrimination and retaliation. Kevin represents clients before state and federal courts and administrative agencies. He has successfully tried bench and jury trials in several states. Kevin also serves as general counsel to a national disaster restoration company. Kevin obtained his law degree from the University of Cincinnati College of Law, and a B.B.A. with a double major in Finance and Organizational Behavior and Business Policy from Southern Methodist University, Dallas, Texas. Kevin was one of the founders and is a current Board Member of the Monica Combs Memorial Scholarship Fund and is on the Board of Advisors for the University of Cincinnati Goering Center. He has been recognized as a Rising Star in Business Litigation by Super Lawyers Magazine every year since 2012, and participated in Cincinnati Chamber of Commerce's C-Change Class of 2013. Kevin is active with Cincinnati's Catholic Inner-City Schools Education Fund and was awarded the Cincinnati Business Courier Forty Under 40 Award in 2015. He resides with his family in Mt. Lookout.
T. William Kelleher
Director starting in 2022 • Bill is Vice President and Director of PNC Institutional Asset Management working with client foundations and endowments. He is a life-long Cincinnati resident living downtown on Fourth Street with a view of Smale Riverfront Park. His involvement with the Cincinnati Parks Foundation includes serving on the Gentleman of Style and Substance Selection Committee and former honoree in 2014. Bill is proud to have sponsored one of the 16 paintings on top of Carol Ann's Carousel and supporting the new donor wall in the Smale Expansion. His other community involvement includes serving on the Boards of People Working Cooperatively, Arthritis Foundation, Cincinnati Human Relations Commission, to name a few.
Edna Keown
Director starting in 2022 • Edna is a community advocate who has spent the last 18 years volunteering in various organizations in the Cincinnati area. She previously worked as a Retirement Plans Administrator in corporate America. Some of the organizations that Edna is currently involved in or recently involved with include:
Founding member of the Ambassador of the National Underground Railroad Freedom Center and an Exhibit Interpreter at the National Underground Railroad Freedom Center
King Legacy Breakfast Chair held on MLK Day at the NURFC and representative on the MLK Coalition
Member of Cincinnati Chapter of The Links Incorporated since 2011 Sponsorships/Fundraising Chair, former Recording Secretary, Chair of Services to Youth, and served on Arts and Fundraising Committees
Black Giving Circle at Greater Cincinnati Foundation Committee
Legacy Pointe Church Gala Chair
Woman's City Club Sponsorship Committee
Board of The Urban League of Greater Southwest Ohio
Edna was recognized by The Top Ladies of Distinction in Status of Women category for her volunteer services in February 2012 and was featured in the Volunteer spotlight at the National Underground Railroad Freedom Center in 2012, for her volunteer services.
Kelly Kolar
Director starting in 2020 • Kelly Kolar is President & Founder of Kolar Design, Inc. an award-winning global brand innovation firm specializing in building branded experiences at the intersection of people and place. The firm has a wide range of projects over its 28+ years including: Cincinnati Children's, Fifth Third Bank, UC Health, Scripps Media, Nationwide, Doctors without Borders and Procter & Gamble globally. She is a alumni of the University of Cincinnati's College of Design, Architecture, Art, & Planning, where she has served as an adjunct professor as well as past President of the College Alumni Board. Her work is included in the permanent collection of the National Museum of Modern Art, Tokyo and the Ohio Arts Council. She is also a trustee at Contemporary Arts Center and The Cincinnati Arts & Technology Studios. In addition she serves the City of Cincinnati, Small Business Advisory Committee, and is the second vice-chair of the global committee on the Forum for Women's Business Enterprise National Council. In 2016, She was awarded SEGD distinguished member award.
Matt McGaha
Director starting in 2022 • Matt McGaha is a Rental Division Executive at Messer Construction Co. He received both his undergraduate degree and MBA from Murray State University, where he was a member of the baseball team. Matt has been involved with the Cincinnati Parks Foundation since he and his family moved to Cincinnati in 2017. Matt served as Co-Chair of the Emerging leaders in 2020 and as Chair in 2021. Matt and his wife Marie have three children, Megan, Emmitt, and Madison.
Randy Noah
Director since 2018 • Randy is Vice President of Surety AssuredPartners Neace Lukens. He is has insurance expertise and is well connected within the community. Randy studied at Muskingum College and is bilingual. He and his children LOVE playing in the parks and attending various Parks events.
R. Warner Off
Director since 2015 • Warner is an Assistant Vice President at Western & Southern, where he is part of the Institutional Markets team, leading the day-to-day operations of the pension risk transfer business. Prior to Western & Southern, Warner was a partner in the Corporate Department at Dinsmore & Shohl LLP. He has volunteered with the Art Academy of Cincinnati, Yale Club of Cincinnati, C-Change, ArtsWave, and Music Now Festival. He and his wife Emma have young twins keeping them busy at home.
Michael Prus
Director starting in 2020 • Michael has progressed through the ranks of Prus Construction to his current position as Senior Vice President where he represents 5th generation in the family business. He has been fortunate to work on such high-profile projects as Union Terminal, Cincinnati Streetcar, Wasson Way, Smale Riverfront Park and Kennedy Connector. Michael is active in numerous trade associations and boards including Spirit of Construction, American Society of Concrete Contractors, and Ohio Contractors Association. He has served on the University of Cincinnati- College of Engineering Advisory Board, and Northern Kentucky University- Construction Management Advisory Board. He is active in the community of Madeira serving on the Madeira School Foundation board. He remains consistently involved in the Madeira youth sports programs coaching his children, Emma & Ryan, in basketball, baseball, soccer and football. He has recently been appointed as the director of the Madeira Recreational Basketball program.
Ann Santen
Director since 2018 • Ann was President of the Cincinnati Society of the Archaeological Institute of America. She has been extremely active in the community serving on the Cincinnati Symphony Orchestra Board, WVXU, League of American Orchestras and the Catholic Inner-City Schools Education Fund. Ann is credited with helping bring Louis Langree to Cincinnati. She and her husband Harry were 2011 recipients of the Faith in Education Award on behalf of the Catholic Inner-City Schools Education Fund. Ann was also recently awarded the Archaeological Institute of America's most prestigious award for her commitment to the mission of the AIA.
Rosemary Schlachter
Director since 2019 • Rosemary is a Women's Committee Member and has been Chair of the Sponsorship Committee for Hats Off Luncheon for last 2 years. She studied at The University of Oxford and is a Distributor at Nuskin Enterprises – Nu Skin. She is the owner of the 25th Hour – a fundraising firm which counsels numerous nonprofits. Rosemary served as President of Cincinnati Symphony Association, the Cincinnati Chamber Orchestra, Cincinnati Ballet, Bayley, United Way Foundation, Madcap Productions and Enjoy the Arts Board of Directors.
Christine Schaub
Director starting in 2021 • Christine is a Wealth Management Advisor who has a general practice with a focus on corporate executives and business owners, especially women executives and women business owners. She has been in the financial services industry for 31 years. She has worked for super regional as well as global banks. She continues to be passionate around financial literacy and has worked with the Cincinnati Public Schools My Tomorrow program. She has also written articles related to budgeting and college financing for young individuals. Most recently she has been involved with the Lindner Women in Business affinity group at the University of Cincinnati, her alma mater. Christine has been involved with United Way, Dress for Success, American Heart Association, ArtsWave and is a current board member for the Cincinnati Shakespeare Company. She is a graduate of class 39 of the Leadership Cincinnati program through the Cincinnati Chamber of Commerce. Christine and her husband, Andy have 3 children and reside in Indian Hill. She enjoys sports, art, gardening and is an avid outdoor recreation participant.
Sheila Simmons
Director starting in 2020 • Sheila utilizes the resources and abilities of the Private Bank, in order to advise her clients and their families. She partners well within various lines of business and outside professionals to provide the best strategies and guidance to meet the needs of high net worth individuals and their families. Sheila has more than 15 of experience with banking, wealth management, customer service and P&L management. Sheila is registered with FINRA licenses Series 7 and Series 63, Life Insurance, CEPA.
Sheila has worked closely with the Cincinnati Parks Foundation on various committees, is a board member for the Family Nurture Center and is actively involved with the NAACP, National Urban League, and local Chambers of Commerce.
Kerry King Stetter
Director since 2019 • Kerry studied at the University of Kentucky. She is the Vice President of Corporate Banking at First Commonwealth Bank. She was previously the Asst. Vice President and Small Business Banking Officer at US Bank. Kerry has been a volunteer at the beautiful Krohn Conservatory and has worked at Delhi Flower and Garden Centers as buyer/nursery manager.
Jane Reed Terrill
Director since 2016 • Jane is a previous teacher at Cincinnati Country Day School and Mariemont Public Schools. She attended the University of Arizona, with graduate work at the University of Cincinnati. Jane is a dedicated Women's Committee member. She leads the Docent Program and is extremely passionate about Cincinnati Parks. Her other interests revolve around children's issues and outdoor organizations. She served on the Board of the Cincinnati Nature Center, and the Adolescent Health Center of Children's Hospital, in addition to past President of the Garden Club of Cincinnati. At this time, she is most interested in helping promote Parks and investigating ways to involve the community in improving green space in their neighborhood.
Andrew VanSickle
Director since 2018 • Andrew is a local pop artist who has worked on several acclaimed works that include pop reinterpretations of historic images of Cincinnati's architectural landmarks. He has been an active West End resident and Laurel Park advocate, volunteering his time with Visionaries & Voices and Necco.org. Andrew also works at Liberty Mutual in Regional Sales and studied Marketing at the University of Cincinnati.
Danyelle Wright
Director starting in 2019 • Danyelle is an Employment Attorney and Chief Diversity Officer for E.W. Scripps. She is a Women's Committee member and has supported Hats Off Luncheon for the last several years. Danyelle received her bachelor's degree in government and Africana studies from Cornell University and her doctorate in law from The Ohio State University. She is active in her community as a member of The Links, Inc., Delta Sigma Theta Sorority and Jack & Jill of America.
Lib Stone (Emerita)
Lib has been a dedicated volunteer for over 40 years, working for Cincinnati's Parks, public radio, children and arts organizations. She has received national recognition by the Garden Club of America for her work planting trees along I-71, in Wulsin Triangle and in Alms Park. She has been a board member since the Foundation's beginning and has served in leadership roles since 1995. Lib has two Carousel figures on Carol Ann's Carousel at Smale Riverfront Park: Martha the Passenger Pigeon and the Cincinnati Fire Horse.
EMERGING LEADERS
Cincinnati Parks Foundation's Emerging Leaders are philanthropic-minded young professionals that help build broad-based partnerships supporting the conservation and enhancement of our city's parks and greenspaces.
Emerging Leaders Benefits
Individuals and couples under the age of 45 who make a personal gift of significance to Cincinnati Parks Foundation enjoy:• Friends of Parks Annual Fund benefits (commensurate with level of giving)
• Networking opportunities with community-minded young professionals
• Access to the senior leadership of the region's top companies, organizations, and nonprofits
• Connection opportunities with other Emerging Leaders and the region's top leadersContact Jennifer Hafner-Spieser, Executive Director, at jennifer@cincinnatiparksfoundation.org for more information.
Katie Ausdenmoore
Katie joined Cincinnati Parks Foundation at the beginning of 2021 volunteering as an Emerging Leader. She works to drive excitement about our local parks where she enjoys spending time with her husband and 2 dogs. Katie currently lives in Cincinnati but works as a Marketing Director for the Entrepreneurs' Center in Dayton, OH. The Entrepreneurs' Center (The EC) is dedicated to supporting all Miami Valley entrepreneurs. From small business, to high-tech, to research commercialization, they offer critical, free, game-changing resources to start-ups and scale-ups. Katie has over a decade of experience in marketing, branding, account, and project management across local, national, and global accounts.
Brian Bartish
Brian founded his law firm, Kybernan Legal Solutions, in 2020 and focuses his practice on helping organizations better understand the constantly-changing nature of cybersecurity threats, and the evolving legal landscape for security and privacy issues. Prior to founding Kybernan Legal Solutions, Brian practiced law with the local office of Baker & Hostetler where he counseled organizations in responding to data security breaches-assisting clients from Fortune 500 companies to smaller, family-run enterprises in responding to countless cybersecurity incidents. With a strong background in information technology management and an aptitude for understanding each organization's unique business concerns, Brian leverages his expertise to collaborate with his clients on developing and implementing cybersecurity and privacy strategies that address their unique risks and leverage their internal structures to promote widespread adoption. Brian was a founding member of the St. Joseph Orphanage Young Professional Board, LEAD. Brian also spends time volunteering with Meals on Wheels of Southwest Ohio & Northern Kentucky. He is active in the Cincinnati rugby community, having played with the Cincinnati Kelts for the past six years and coaching at the high school and youth levels.
Nikki Blazejewski
Nikki Blazejewski works at P&G as a Senior Sales Account Executive. A Cincinnati native, her involvement with Cincinnati Parks Foundation's Emerging Leaders has been inspired by witnessing the transformation of neighborhood and downtown parks in recent years. She enjoys taking her dog, Boomer, on weekly walks in Smale Park, and loves to unwind on weekends at Ault Park-her favorite in the system.
Megan Busam
Megan is a Guardian ad Litem Attorney for the Hamilton County Public Defender, advocating for the best interests of abused and neglected children in Hamilton County. She received her Bachelor of Social Work from Indiana University and her Juris Doctor from the University of Cincinnati. Megan has been a member of both the Cincinnati Parks Foundation's Emerging Leaders and the Women's Committee of Cincinnati Parks since 2019 and this year, is taking on a new role as Co-Chair of Emerging Leaders. She is also active in the Junior League of Cincinnati and currently serves as Vice President of Training and Development. She further volunteers as the Operations and Risk Prevention Advisor for Kappa Alpha Theta's Gamma Upsilon Chapter at Miami University. A Cincinnati native, Megan now lives in Oakley.
Kelly Carrier
Kelly is a Members and Markets Officer at FHLB Cincinnati. She earned her bachelor's degree in Finance and Economics from Villanova University. Kelly and her family moved to Cincinnati in 2018-they initially lived downtown, and quickly adopted the parks as their own backyard. She loves the many walking trails the park system has to offer, and loves finding new paths all the time. She currently serves as the Treasurer for the Wyoming Junior Woman's Club, and enjoys volunteering for Friends of the Public Library. Kelly now lives in Wyoming with her husband, Kyle, and their son, Fitz.
Emma Chaney
Emma Chaney joined the Emerging Leaders of the Cincinnati Parks Foundation in 2022. She currently works as a Development Officer at the Jewish Federation of Cincinnati. Emma received her Bachelor's Degree in Political Science from Ohio University and her Master's Degree in Human Rights from The University of Roehampton in London, England. During her time abroad she was involved in international volunteerism in Greece and France to support refugees. Emma is an active member of Heartfelt Tidbits Board of Directors and the Greater Cincinnati Planned Giving Council Voices of Giving Committee. She lives in Evanston, enjoys traveling, and taking her dog, Gus, on walks through the various parks that extend downtown Cincinnati's riverfront.
Chris DeNicola
Chris joined the Emerging Leaders board of the Cincinnati Parks Foundation in 2018. A lifetime resident of Cincinnati, he has fond memories of enjoying Cincinnati parks over the years, particularly Ault Park and Sawyer Point. Chris is a member of FTB Financial Services, a team at UBS, and has worked there since graduating from Miami University in 2011. In addition to Emerging Leaders, he volunteers for Junior Achievement, helping students in the Norwood School District. He's married to fellow Emerging Leader, Kathryn DeNicola, and lives in Mt. Lookout with their children, Charlotte, George, and Alice.
Kathryn DeNicola
Volunteer work in our community is a passion for Kathryn DeNicola. Kathryn joined the Junior League of Cincinnati in 2014. After serving as a Spring Fundraiser committee member for two years, she moved into the leadership roles of Spring Fundraiser Vice Chair and then Chair. She is currently in her second year as the VP of Fund Development for the JLC. Kathryn joined the Emerging Leaders board of the Cincinnati Parks Foundation in 2017, and has enjoyed being a part of supporting our parks. Kathryn was born and raised in Cleveland, Ohio, and received her Bachelor's degree in English and Journalism from Miami University. She lives in Mt. Lookout with her husband Christopher and three children, Charlotte, George, and Alice.
Emily Headley
Although Emily didn't grow up in Cincinnati, she and her husband (whom she met at a Reds game) often joke that they were meant to be Cincinnatians. Our wonderful parks system is a big part of her love for the city, and she is thrilled to be part of the Emerging Leaders committee to help support those parks. Emily attended the University of Utah and spent the majority of her career in various sales, marketing, and management roles while working for Black and Decker. She joined the Junior League of Cincinnati in 2013 and primarily focused on volunteering with community partners including Dress for Success, the Freestore Foodbank, Refugee Connect and Sweet Cheeks Diaper Bank. Emily also enjoys supporting her children's school by being a Cub Scout leader. She feels passionate about the importance of children spending time in nature and can often be found building tree forts in Ault Park with a group of kids. Emily lives in Hyde Park with her husband, Ward, and sons Ward, Jr. and Sam.
Corey Lehan
Corey works as a Wealth Advisor at Mariner Wealth Advisors, working with individuals and families to provide customized wealth management solutions to help them reach their goals. Prior to joining Mariner Wealth Advisors, he worked at Edward Jones Investments as a financial advisor, helping businesses and individuals with retirement planning and investment strategies. Corey holds a bachelor's degree in finance and accounting from Florida State University. He also attended Xavier University where he completed the executive course for financial planning. Corey holds the CERTIFIED FINANCIAL PLANNER™ designation. In his free time, Corey enjoys running through the park trails and specifically through Smale Riverfront Park.
Catherine Lentz
Catherine Lentz is a graduate of the University of Cincinnati and has over 22 years of experience in the financial services industry. Catherine is a Commercial Lending Relationship Manager for Economic and Community Development Institute (ECDI) where she helps entrepreneurs and small business achieve the capital they need to grow. She is an active member of the Junior League of Cincinnati where she is currently serving as Vice Chair of the Finance Committee, and she recently started volunteering with Last Mile Food Rescue as a Food Rescue Hero. Catherine is excited to join the Emerging Leaders and support the Cincinnati Parks that she and her husband love to explore with their Golden Retriever.
Alexandria Morton-Green
Alexandria Morton-Green is the Development Director for Dress for Success Cincinnati and has over ten years of marketing and fundraising experience, specializing in capacity building strategy. She has served as the Fundraising Chair for the Urban League Young Professionals Board, Membership Chair for the Drake Center Auxiliary Board, member of the Contemporary Dance Theater Board and is a past member of the Junior League of Cincinnati. Alexandria holds a Bachelor's Degree in Political Science from Morgan State University and is passionate about civic and social engagement. She loves Cincinnati Parks for their beautiful gardens and hiking trails.
Megan Ossenbeck
Megan Ossenbeck, Transaction Manager, Cushman & Wakefield. Megan's favorite thing about the Cincinnati Parks is the variety of nature centers, gardens, and hiking/biking trails. Alms Park is her favorite Cincinnati Park, as it has beautiful scenic overlooks. Megan lives in Madisonville.
Andy Poole
Healthcare Account Executive, LOTH. Andy's favorite thing about Cincinnati Parks is the wide variety of park offerings in a relatively small area, and a great place to take his family.
Liz Fry Rains
Liz Fry Rains is a Human Resources Analyst at Hamilton County. She moved to Cincinnati to attend UC and fell in love with the parks near campus as a student. Go Bearcats! In addition to Emerging Leaders, Liz has been an active member of the Junior League of Cincinnati since 2014. She lives on the Eastside of Cincinnati with her husband and you will often find them walking at Alms Park.
Lauren Reynolds
Lauren is a Business Development Partner for Huseman Group, a collective of experts in transforming the built environment, renowned for preserving historic treasures and turning them into beautiful spaces for occupancy. A native Cincinnatian, Lauren attended the University of Cincinnati Lindner College of Business and then opened restaurants across the country with Boca Restaurant Group, and became a level 1 sommelier in Denver, CO. She recently moved back to Cincinnati, loves to hike the trails at Ault Park, which she grew up exploring as a kid, and is proud to be a recent member to the Cincinnati Parks Foundation emerging leaders. She. Lauren also serves on the Ambassador Board for Talbert House and the Programs committee for Greater Cincinnati Society for Marketing Professionals.
Elaine Schomaker
A Cincinnati native, Elaine Schomaker works for Givaudan as a Key Account Manager. Graduate of the University of Cincinnati, she enjoys cheering on the Bearcats along with hiking, golfing, traveling and exploring the outdoors.21 As a Northside resident, she often takes advantage of the numerous trails around the corner at Mt. Airy Forest. No stranger to many of the parks around the Tri-State area, she also enjoys early morning coffees spent at Ault Park or enjoying a view of the Ohio River while walking the path in Smale park. She hopes to share her love of our parks system with the broader Cincinnati community.
Jordan Stryker
Jordan is a Pricing Manager at EMCOR Facilities Services. He loves Cincinnati Parks, which were actually a deciding feature in his move to Cincinnati. From grabbing a drink and listening to the Cincinnati Symphony at Washington Park, to taking a stroll along the river through Smale, Jordan finds Cincinnati Parks have much to offer. Jordan lives with his wife Samantha and their labradoodle, Finn, in Mt Washington.
Samantha Stryker
Samantha is an Alliance Manager at Tealbook Inc. A Cincinnati native, Samantha adores our parks. She and her husband spend quiet mornings at Alms Park, and attend various events at Washington, Smale, and Eden throughout the year. Samantha is a passionate advocate in introducing day-to-day events or activities to city newcomers to engage a stronger interest in our community to benefit our city. Samantha lives with her husband Jordan and their labradoodle, Finn, in Mt Washington.
Emily Thobe
Emily is the Regional Field Services Manager for Leica Biosystems' Mid-Atlantic Region. Her team of biomedical engineers supports installation, repair, and maintenance of cancer diagnostic equipment from Michigan to Maryland at hospitals, universities, and research labs. Passionate about civic engagement, Emily serves on the boards of the Cincinnati Regional Chamber's Vox Futura, Junior Achievement of OKI, League of Women Voters of the Cincinnati Area, and FUEL Cincinnati, a non-profit incubator and partner with the Haile Foundation. Emily is also active with the Junior League of Cincinnati, Woman's City Club, Cincinnatus Association, and Impact 100. She loves spending time in area parks, and has especially enjoyed introducing her young son to the great outdoors as they've been exploring in his first year of life. Their current favorites are French Park, Daniel Drake Park, and Burnet Woods-particularly the fishing area! Emily completed her undergraduate work at the University of Dayton and holds an MBA from Xavier University. She is a graduate of Artswave's BOARDway Bound program and C-Change Class 13.
OUR TEAM
Our team is made of dedicated fundraising professionals with a passion for environmentalism, social justice, and space where the two converge: our parks.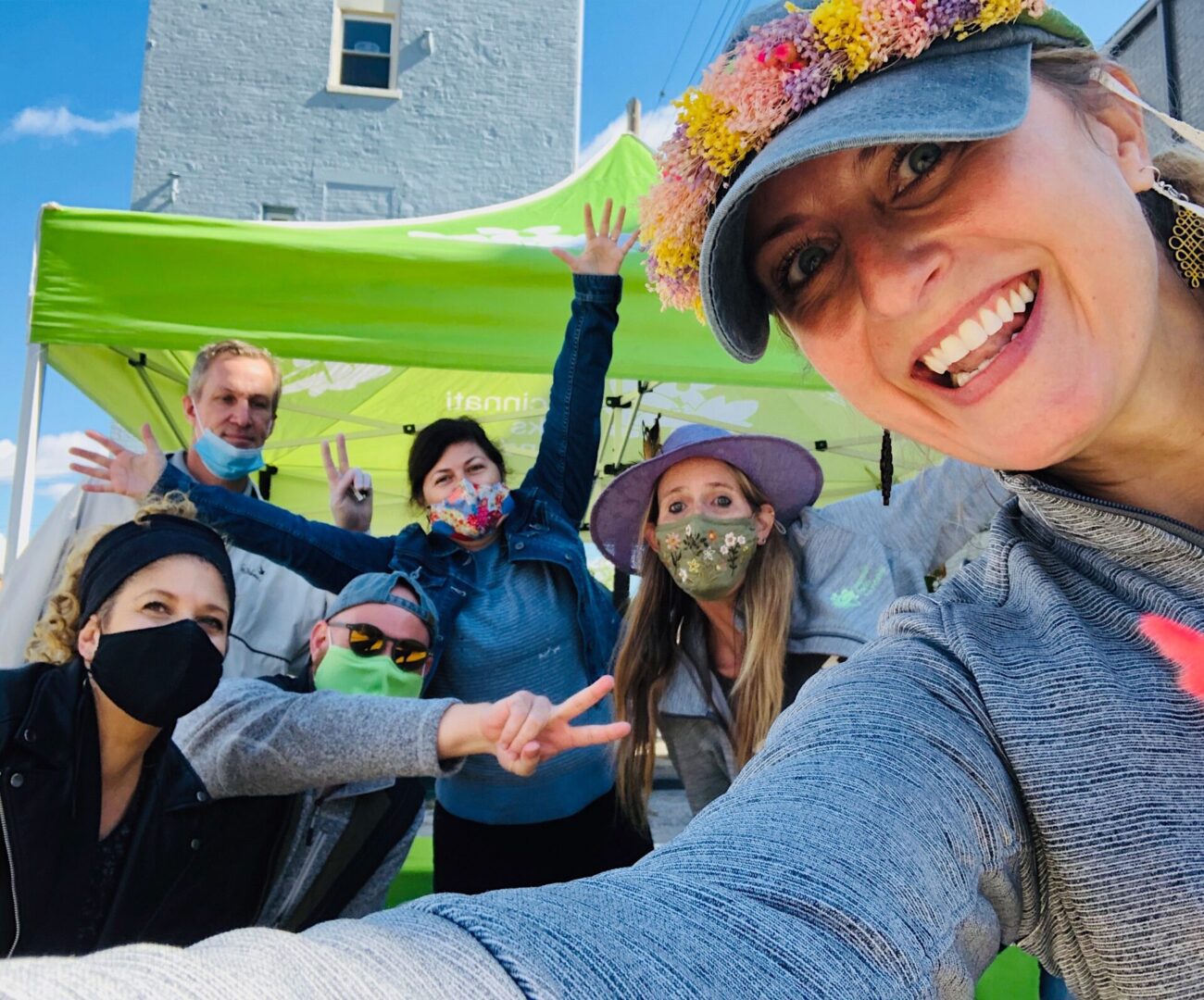 Jennifer Hafner Spieser, Executive Director
Bettina Bellucci, Executive Assistant
Jennifer Devine, Development Associate
Steve Landers, Finance Director
Colleen O'Connor, Program Coordinator
Emily Parker, Engagement Coordinator